Shopify launched a basket of new merchant payment features at its annual Unite conference in Toronto, Canada.
Chief among the new features were enhancements for retail products, new features to help marketing efforts and back office tools and enhancements for more efficient business operations.
Shopify merchant product enhancements
Shopify added some welcome new features to its merchant products including:
A new, premium Tap & Chip Reader ​to transform the in-store shopping experience by accepting all major contactless payments, including Apple Pay and Google Pay.
Fraud Protect for Shopify Payments ​provides opt-in protection for orders processed via Shopify Payments reducing fraudulent chargebacks and letting retailers fill more orders with fewer delays.
Dynamic Checkout​ which identifies the consumer's preferred payment method directly on the product page and allows transactions to happen with a single tap using Shopify Pay, Apple Pay, and many more wallets.
Introducing local payment options, ​ so customers can pay using country-specific cashless payment methods, in addition to popular credit card and mobile payment options.
significant upgrades for Shopify POS for retail stores, including multi-channel returns and exchanges, in-store pickup, tipping options and a companion app for a customer-facing checkout experience.
"We want to give a voice to all kinds of entrepreneurs around the world," said Shopify CEO Tobi Lute. "And that means making it easier for them to run a business and become successful. Unite is when we show the world our progress on this journey and invite our developer and partner community to join us."
Marketing features add efficiency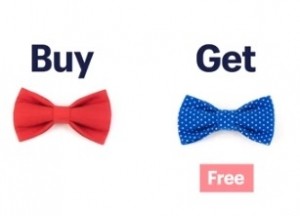 Several new marketing features were added to help merchants market more effectively. A new marketing section in client dashboards lets merchants create, run and measure marketing campaigns with Shopify apps.
A new buy-one get-one (BOGO) and quantity discounts promotional tool makes it easy for retailers to add promotional discounts and incentives to increase sales.
Back office improvements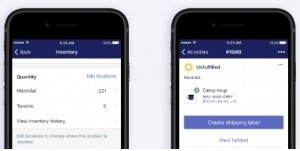 New back-office features are designed to improve business efficiency. Locations is a tool that helps merchants manage and track inventory in different locations.
Fraud Protect could be one of the most popular of the new back-office enhancements. It will analyze each eligible order for fraud and provide a protect decision. No more manually reviewing orders. Stores can fulfill all protected orders without having to think about fraud at the cost of a small protection fee per order. Any chargeback fees from fraudulent orders are automatically refunded to the merchant.
Package Pickups is another convenient new service. For only $4 per pickup, orders shipped by UPS can be picked up, saving merchants time from dropping off products at a UPS location.
Finally, a new Beta language program lets merchants offer language capability in German, Japanese, French, Spanish, Brazilian Portuguese and Italian.
This new collection of features seems designed to help merchants work much more efficiently and enhance payment success.