Payments Industry Research & Resources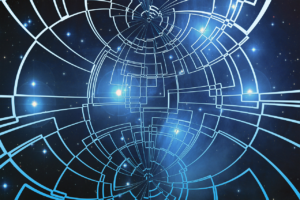 Welcome to the Research and Resources page for the payments industry. We've gathered and curated the best payments research, references, resources and information available on topics of importance to the payments industry around the globe.
Each are credible, free, third-party payments industry research and resources selected by our analysts and provided for quick reference in categories including: chargebacks, credit card fraud, international payments technology, mobile payments, online payments technology, outbound payments, e-commerce, retail and more.
The archive will be regularly updated and suggestions for additional payments industry resources are welcome. Just connect on our Contact Us page with your suggestion.
Payments Industry Trends
World Payments Report 2018 (Dec 2018)
The World Payments Report (WPR) provides insightful analysis of the development of new payments ecosystems, which are opening new horizons in payments and transaction banking. In-depth analysis of global non-cash transaction volumes is combined with an examination of the ever-changing regulatory landscape to track the evolution of payments ecosystems and payment service providers.
State of Regulatory Reform 2018: A Special Report (Reuters, Jan 2018)
This annual report covers Reuters' predictions for 2018; learn from the team of journalists at Thomson Reuters Regulatory Intelligence about what regulatory events will shape the year and how you can best stay prepared.
A tale of 44 cities: Connecting Global FinTech: Interim Hub Review 2017 (Deloitte, April 2017)
This interim report updates 20 of the Hubs profiled in September 2016 and introduces an additional 24 Hubs that have joined the Federation, bringing the number total number of Hubs profiled to 44.
Banking and Securities Outlook 2017 (Deloitte, Jan 2017)
Initial market reactions to the unexpected election outcome in the United States have indicated improved prospects for banks and capital markets firms in 2017. However, ongoing structural changes are likely to continue in the form of new operating models and investments in emerging technologies for greater efficiencies and competitiveness. Meanwhile, banks and capital markets firms are expected to deepen their engagement with the fintech ecosystem as the trend towards digitization accelerates. In this fluid environment marked by policy uncertainty, how will banks and capital market firms respond?
Fintech Disruptors Report 2017 (ACI Worldwide, Nov 2016)
ACI/Magna Carta report presents findings from an industry-wide survey of banks and established financial institutions, fintech start-ups and ecosystem participants alongside insights from over 20 interviews with financial institutions across Europe, fintech founders, investors and enterprise-level technology firms.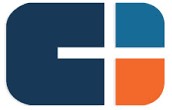 The Future of Financial Services: Disruption by a thousand cuts (CB insights, 2016)
This is a substantial 99-slide presentation and detailed look at the future of financial services and the disruption impacting the financial industry. CB insights is one of the world's leading research companies with a wealth of data and business intelligence resources.
Global Payments Report 2016 (Worldpay, Nov 2016)
Worldpay surveys the biggest payments trends and how consumers pay online including:
Smart devices are going through an identity crisis
The mobile wallet tipping point comes into view
India is set to challenge China in the battle of e-commerce giants
Today's youth call for more democratic payments
The differences between the unified East and the fragmented West.

The State of Cash Preliminary Findings from the 2015 Diary of Consumer Payment Choice (Cash Product Office – Federal Reserve System, Nov 2016)
In 2015, cash remained the most frequently used retail payment instrument, used in nearly one-third (32 percent) of all transactions, including bill payments (Figure 3). Consumers used debit cards for 27 percent of their transactions, followed by credit cards for 21 percent of transactions. Electronic payments (e.g. ACH transfers and online bill pay) and checks comprised a small share of transaction volume, though the value of these payments tended to be higher than cash, debit, or credit payments.
Connecting Global FinTech: Hub Review 2016 (Deloitte, Sept 2016)
In partnership, Innotribe and Innovate Finance have launched the Global FinTech Hubs Federation (GFHF), to bring together the established and emerging FinTech hubs globally and help foster innovation and collaboration around the world. This report is the first deliverable of the federation which puts a spotlight on 21 hubs operating worldwide.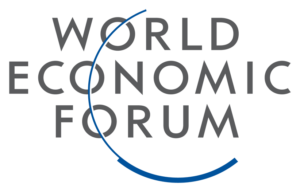 Disruptive innovation in financial services: A blueprint for digital identity (World Economic Forum, Aug 2016)
The World Economic Forum's digital identity report lays out, in detail, the argument for financial institutions to drive the development of digital identity solutions, discusses the landscape of identity solutions, provides recommendations on the construction of identity systems, and discusses the suite of benefits that these systems would bring to stakeholders.
The future of financial infrastructure: An ambitious look at how blockchain can reshape financial services (World Economic Forum, Aug 2016)
The transformation of the financial services industry is top-of-mind for everyone in the field and blockchain might be the hottest topic in the rapidly changing world of Fintech. But how can this technology really help financial firms? This report from World Economic Forum takes a pragmatic approach to answering this question.
Accenture 2016 North America Consumer Digital Banking Survey (Accenture, June 2016)
Four key findings reveal that banks must provide value to customers—or risk losing them—and deliver banking customer experiences that blur the lines between physical and digital so banking is easy, seamless and relevant.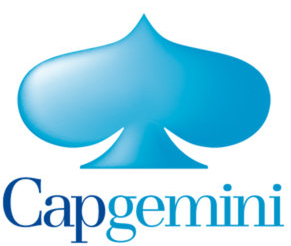 Top 10 Trends in Payments in 2016 (Capgemini, 2016)
Capgemini highlights the 10 most important trends impacting the payments industry in 2016. Included are insights into key technology, economic and demographic factors. The report also looks at industry fragmentation, new fintech startups, non-banking service providers, security issues and other innovations disrupting the industry.
The Future of Fintech: A Paradigm Shift in Small Business Finance (World Economic Forum, Oct 2015)
This report highlights what the finance industry has provided to date and how the FinTech industry has taken over some of the funding for small business with its innovative business models and products.
Global Payments 2015: A Healthy Industry Confronts Disruption (McKinsey & Company, 2015)
McKinsey expects the contribution of transaction-related revenues to continue rising through 2019, growing faster than liquidity revenues (7% and 5% CAGR), and contributing more to global payments revenue growth for the period ($360 billion compared to $220 billion).
Billion Reasons to Bank Inclusively (Accenture, 2015)
Accenture examines the low-income unbanked market and offers building blocks that can help banks change their customer offerings and operating model to serve this fast-growing segment as a long-term commercially viable business.
Chargebacks & Fraud Prevention

Mobile Payments & Fraud: 2016 Report (Kount, 2016)
Today, more than 87% of merchants support either a dedicated mobile site, mobile app for online shopping, or both. Yet only 62% of merchants are able to tell whether a transaction is coming from a computer or mobile device. Download the full report to get the latest on payment and fraud trends in the mobile channel.
Customer Experience vs. Fraud Prevention in the Mobile Age (Forter/CNP, May 2016)
Card Not Present and Forter highlight the challenges of  balancing customer experience and the need for high-level fraud prevention as more and more e-commerce moves to mobile.
What You Don't Know About Chargebacks… Can Hurt You (Kount, May 2016)
Discover the key capabilities your fraud prevention solution needs to detect and shut down fraudulent chargebacks immediately – before they overwhelm you.
LexisNexis 2016 True Cost of Fraud Report (LexisNexis, May 2016)
The study includes a survey of over 1,000 risk and fraud executives in e-commerce and multichannel retail organizations, and details current trends in retail fraud and the effects these have on the ability of merchants of all sizes to prevent and catch fraudulent transactions.
The Impact of Fraud and Chargeback Management on Operations (Vesta Corporation/Javelin, Sept 2015)
This report analyzes the findings of a new independent study that explores how the burden of fraud and chargeback management affect a merchant's ability to be successful in growing their business.
International Payments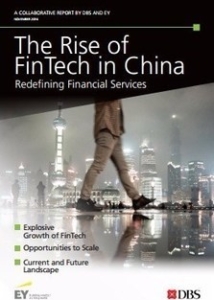 The Rise of FinTech in China (EY & DBS Bank, Nov 2016)
This exceptional report from EY and DBS Bank is recommended reading. It highlights the reasons for the widespread and enthusiastic adoption of fintech services in China and provides insight into how fintech will be adopted in developed countries in the near future.
Managing International Payments (Equiniti, 2016)
Equiniti's international payments report provides insight into the global payments landscape and the challenges and opportunities for businesses.
UK SME International Payments Analysis (Money Movers, 2016)
80% of UK small business don't know how much their bank charges for sending and receiving international payments. A study of six major UK banks by payments consultancy Accourt, commissioned by Money Mover, found that UK banks are underserving and overcharging SMEs by more than £4 billion ($5 billion) annually.
Huddle – Humanity in the Machine  (Mindshare, 2016)
We believe we're at the start of the next great platform shift. We've moved from browsers to apps as our primary means of accessing information, and now we're moving towards bots. The launch of 'Bots for Messenger' at f8 (Facebook Developer Conference) in April is testament to Facebook's commitment to this view. Brands need to start thinking about a world in which millions of independent AI agents are interacting with their customers and making decisions on behalf of their organisation.
Feature Your Research?
Got a new payments industry report and want it featured here? Just send a quick email and copy of the report to our Managing Editor, Jeff Domansky at jeff (AT) paymentsnext.com. After a quick review, if it meets our editorial standards, we'll add it to this growing list of payments industry research reports and resources.
We're also glad to discuss collaborations on future research or ways for you to reach our influential payments industry audience.  Just email our Publisher, Douglas Hall at doug AT paymentsnext.com.