We've got payments news from around the globe to keep you informed about the latest industry developments. A new Jumpshot report highlights the top 25 e-commerce leaders, who's hot and who's not. According to Findr.com, 14% of US adults now own cryptocurrency, up 81% over last year. Can you spell FOMO? Our guest post from Meredith Wood at Fundera takes a look at the pros and cons of cashless business.
The news roundup is a full house starting in Canada where SnapPay will introduce pay-by-face payments despite some pushback. "Jackpotting" or ATM cash-out fraud is growing according to Visa and one Indian bank lost $13.4 billion. JD Power research shows 61% of small businesses are now using their banks' mobile apps. Zelle's Q3 payment processing volume grew 58% to $49 billion on the heels of 196 million transactions (+78%). After the most successful US credit card launch in history, Apple is promoting iPhones to its new card users. The top payments companies in India lost more than $1 billion in 2018 in the high-stakes, competitive payments market. Finally, UK consumers are increasingly cashless thanks to rapid adoption of contactless cards. That's all we know, and now so do you. Enjoy your weekend!
US e-commerce top 25: Who's hot, who's not, and why?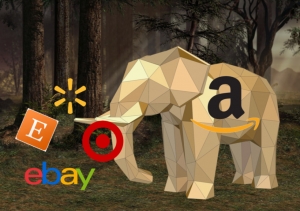 Online consumer research company Jumpshot is out with a new research report that provides helpful insight into the top 25 US e-commerce sites and what direction these leaders are headed – both up and down. In its analysis of more than 1.5 billion US online transactions in the first nine months of 2019, Jumpshot's analysis shows Amazon leading, eBay faltering, and Walmart, Target and Etsy delivering strong sales results. Read more…
Cryptocurrency now on the radar of 14% of US investors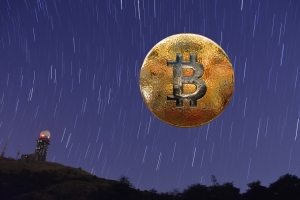 With the value of bitcoin rising this year, cryptocurrency is back on the radar of US investors and consumers, even if the whipsaw in market values is likely to give some a migraine. New research from Finder.com shows just how far cryptocurrency has come as it reports the number of Americans who own a cryptocurrency has almost doubled from 7.95% in 2018 to 14.4% in 2019, an increase of 81% in one year. Read more…
The pros and cons of cashless businesses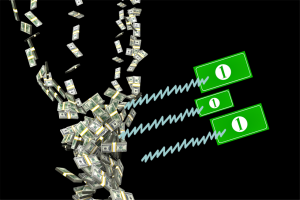 This cashless trend should not come as too much of a surprise. The number of non-cash payments in America reached 120 billion last year, according to the Federal Reserve, and the number of people who still carry paper in their wallets continues to plummet. A Capital One study found that only about one in four Americans carry cash, and almost 75% of transactions are cashless. Read more…
Pay with your face system coming to Canada, but not everyone is on board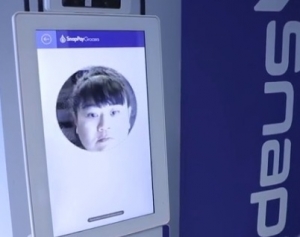 A Toronto-based grocery store chain says it plans on deploying what is being called Canada's first facial recognition payment system in at least one of its stores by early next year. Foodymart, a Chinese supermarket chain with six locations in the Toronto area and two in B.C., said in an interview that it plans on purchasing facial recognition payment machines from SnapPay, a Toronto-based platform that specializes in bringing international payment methods such as AliPay and WeChat Pay to Canadian retailers. Read more…
How cash-out attacks are becoming the next big worry for ATM operators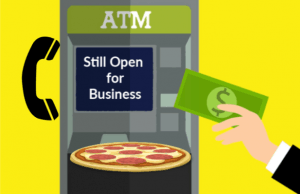 Payments executives are starting to go public with concerns about a growing type of ATM fraud called the cash-out attack. Unlike the well-known, single-machine attack known as jackpotting, cash-out frauds allow criminals to gain access to multiple machines simultaneously at the network level. They then employ accomplices to visit these machines to draw out the cash. Visa has detected cash-out attacks—some successful, some thwarted—at 97 financial institutions in the past year. Read more…
JD Power survey shows small businesses finally embracing mobile banking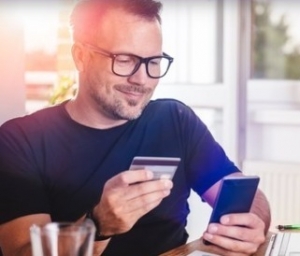 Mobile banking has finally crossed a bit of a threshold with small business customers, as customer satisfaction ratings are up in a new JD Power survey, while banks are beginning to see reduced reliance on customer account managers. The JD Power 2019 US Small Business Banking Satisfaction Survey shows that 61% of small business customers now use their bank's mobile app, compared with 53% of small business customers in the 2018 survey. Read more…
Zelle posted $49 billion in payment volume for the third quarter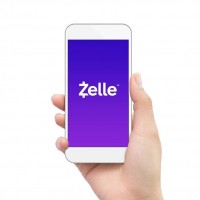 Scottsdale, Ariz.-based Early Warning said Zelle's volume totaled $49 billion, up 58% from 2018's third quarter. Over the same time, transactions increased 73% to 196 million. Dollar volume on the Zelle peer-to-peer payments service increased more than 50% year-over-year in the third quarter while the transaction count jumped even more, Zelle operator Early Warning Services LLC reported Tuesday. Read more…
After 'most successful launch' ever, Apple enlists new credit card to boost flagging iPhone sales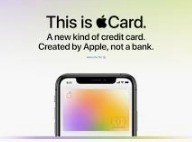 Apple chief executive Tim Cook reiterated Wednesday what his counterpart at Goldman Sachs said two weeks ago: the Apple Card's debut was the most successful launch of a credit card in US history. Cook didn't provide numbers, though he did announce a no-interest promotion when the customers use the card to buy an iPhone. Apple Card, issued by investment bank Goldman Sachs's consumer unit, is closely tied to the Apple Pay mobile-payments service, which in turn is closely linked to Apple's flagship product, the iPhone. Read more…
E-payments battle leads to $1bn loss for top India cos in FY19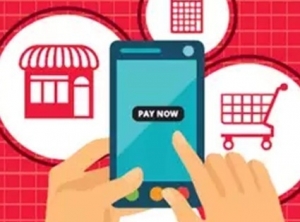 The battle for domination in the digital payments space has caused a collective loss of over Rs 7,283 crore ($1.03 billion) between SoftBank-backed Paytm, Walmart-owned PhonePe, and Amazon Pay during the fiscal ending March 2019. This is a collective increase of 167% from Rs 2,729 crore ($386 million) from the year ending March 2018. If the Rs 1,028 crore ($145.39 million) spent by Google Pay during FY19 on cashbacks is included, the total losses for the industry stand at Rs 8,311 crore ($1.18 billion), underlining the intensity of the market share battle between the players in the market. Read more… 
Contactless cards driving move away from cash in UK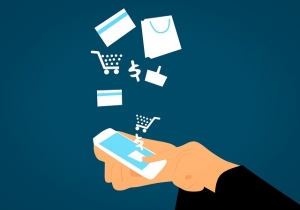 The UK is facing a crisis of sorts. The number of ATMs in the country is dropping as merchants and consumers are relying less on cash for payments. The country's move away from cash was not based on any particular campaign, according to the head of strategy at Link, which oversees the country's network of cash machines. Rather, it was due to the rapid and very natural adoption of contactless cards. Read more…