This weekend's reading in payments news, trends, research and innovations from around the globe is for the fast and the furious. Watch for Google's first-ever retail store in Chicago, Amazon's possible move into the theater business, and Walmart's stellar e-commerce results. We've also got a tip on an IBM patent for coffee delivery by drones as well as back-to-school shopping, and US contactless payments trends.
IBM Issued Patent for Drone-Delivered Coffee Based on Your Cognitive State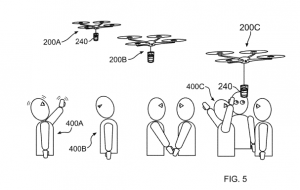 In the future, my extra boost of caffeine may come courtesy of a drone that knows — preemptively — when I'm feeling a little low-energy. That's because IBM received a patent last week for a system that would deliver coffee via drone based on a person's current mood or cognitive state. The patent, called "Drone delivery of coffee based on a cognitive state of an individual", utilizes sensor data and other indicators to know when a person is sleepy. Read more…
Google expanding space in Fulton Market, this time with a flagship store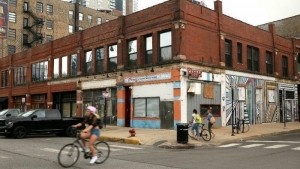 Google is planning a two-level store in Chicago's Fulton Market district, its first known location for a retail flagship. The technology giant is close to finalizing a lease for almost 14,000 square feet on the first and second floors of several connected, two-story brick buildings between 845 and 853 W. Randolph St., according to sources. Read more…
Parents Shifting More of Their Back-to-School Shopping to Physical Stores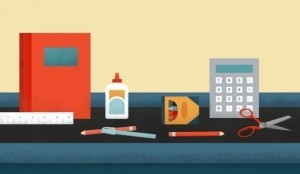 Parents are more likely to do their back-to-school shopping this year at physical stores, instead of online, compared to last year, according to a new Morning Consult survey. Seventy-one percent of parents of preschoolers to 12th-graders say they plan to do more of their shopping for their children at brick-and-mortar stores, up from 66 percent who said the same last year. Read more…
Inside Walmart's e-commerce growth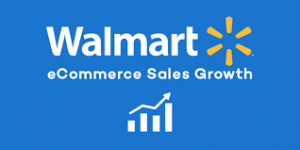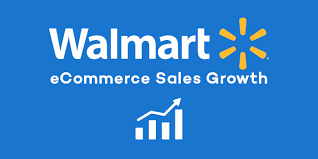 Walmart is seeing its e-commerce investment pay off. On Thursday, the company reported that 40% US e-commerce sales growth in the second quarter, up from 33% in the previous quarter. Beyond enhancements to physical locations, the company's e-commerce growth is also the result of revamps to its website and app, and its online marketplace. The company expects e-commerce sales to be up 40% for the full year. Total revenue was $128.03 billion. Read more… 
Kroger rolls out driverless cars for grocery deliveries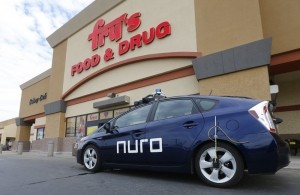 The biggest US grocery chain is testing the use of driverless cars to deliver groceries in a Phoenix suburb. Kroger's pilot program launched Thursday morning with a robotic vehicle parked outside one of its own Fry's supermarkets in Scottsdale. A store clerk loaded the back seat with full grocery bags. A man was in the driver's seat and another was in the front passenger seat with a laptop. Both were there to monitor the car's performance. Read more…
Venmo competitor Zelle wants to let you pay businesses, too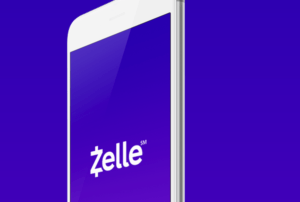 Zelle, a Venmo-style app that lets consumers send money to friends, roommates, and babysitters, is working on ways to ensure that customers can safely pay small businesses as well, according to people familiar with the situation. Zelle, backed by Bank of America Corp., JPMorgan Chase & Co, and other banks, is beefing up its risk-assessment tools as part of the effort, according to one of the people, who asked not to be identified because the feature hasn't been announced. Read more…
Data: Who wants contactless cards?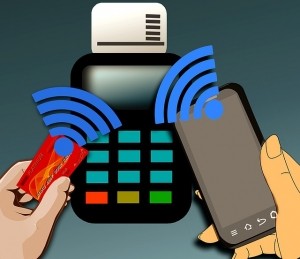 The U.S. may be next to see a surge of contactless credit cards, following other major markets around the world. In many locales like the U.S., consumers tap to pay for about 20% of all in-store transactions using Near Field Communication-equipped cards, far surpassing the number of mobile payment users. But it's unclear whether enough U.S. consumers are interested in contactless payments for issuers to make the investment. Read more…
Amazon in Running to Acquire Landmark Movie Chain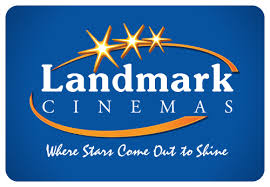 Amazon is in the running to acquire Landmark Theaters, a move that would vault the e-commerce giant into the brick-and-mortar cinema industry, according to people familiar with the situation…With Landmark, it gets a chain focused on independent and foreign films with more than 50 theaters in 27 markets, including high-profile locations in New York, Philadelphia, Chicago, Los Angeles and San Francisco. Read more…
Square's crypto-powered Cash App bests PayPal's Venmo for first time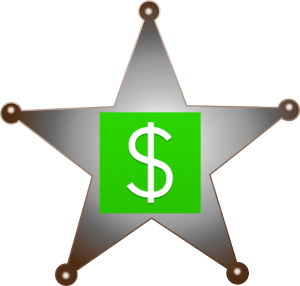 When it comes to payments apps, there's a new sheriff in town. Square's Cash App now has a total of 33.5 million downloads compared with PayPal Venmo's 32.9 million cumulative downloads according to Nomura Instinet analyst Dan Dolev. "If the Cash App continues to grow rapidly, the business could reach or even exceed $100 million in sales by 2020, even without deeper active user penetration," Dolev reported in a note to investment clients. Read more…
Asia-Pacific e-commerce will reach $2.3 trillion in 2022, powered by mobile
Online shopping in the Asia-Pacific region will reach $1.6 trillion in 2018 and $2.3 trillion by 2022 according to a new report from GlobalData. Across the entire Asia-Pacific market, Asia-Pacific e-commerce growth increased between 2013 and 2017 at a compound annual growth rate (CAGR) of 27%. By comparison, Europe showed 14% CAGR while North America grew 13% during the same period. Read more…
Payments NEXT provides you with regular news you can use from around the world. Subscribe at the top of the page for our popular weekly news digest.