Today's global payments news roundup is fast and furious. We take a look at whether smaller footprint stores will save Sears, given the challenge of profitability. By next year, millennials will spend $1.4 trillion and they are definitely masters of the online shopping universe. One billion Indian consumers have biometric digital IDs, so can biometrics be far off in more developed countries?
The new Apple credit card launched with Goldman Sachs will also promote Apple Pay. Walmart and Google are relaunching voice payments for groceries. Will second time be lucky? Amazon may have 49% of the e-commerce market, but eBay is busy and profitable in second place. New prepaid card rules took effect in the US, but the industry was well-prepared to handle its impact. Finally, we take a snapshot of 12 US retailers who seem destined for bankruptcy in 2019. All the payments industry news you can use and more.
Will smaller footprint stores save Sears?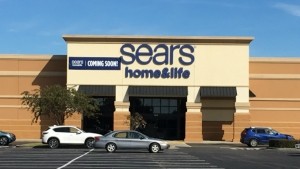 After a plunge into bankruptcy earlier this year, Sears announced plans to open three new, small-footprint stores of 10,000 to 15,000 sq ft. Instead of the typical 160,000 sq ft store, the new Sears Home & Lifeoutlets will sell home goods like Kenmore and other brand appliances, mattresses, and connected-home products. Sears will also offer free in-store pickup or return of items ordered from Sears.com, in-vehicle pickup, and Sears home repair services. Read more…
Researchers: Millennials are masters of the online shopping universe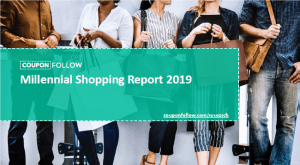 Millennials – born between 1982 and 1996 – are the largest generation in human history, with over 80 million members in the US alone. They spend more than $600 billion annually and that will more than double to $1.4 trillion by 2020. They will also inherit $30 trillion from their baby boomer parents. Read more…
5 ways biometrics are going mainstream for payments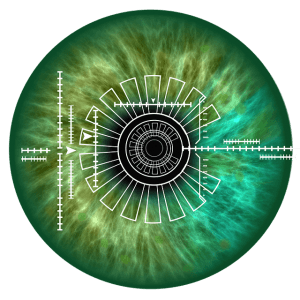 Today over 1 billion Indian consumers have established a digital identity with the government, backed with fingerprint and iris scan recognition, in addition to a photograph, as a means to collect social welfare payments. The biometric registration process of almost the entire country has taken less than 10 years and means that the Indian government now has the tools to not only uniquely identify every citizen, but also to drive financial inclusion and digital payments in rural areas. Read more…
How Apple Card heralds a push for greater digital authentication—and for Apple Pay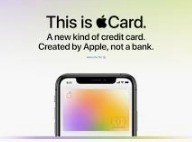 Apple last week announced the card, which bears a Mastercard Inc. brand and will be issued by Goldman Sachs. The product, which eschews a card-verification code and expiration date on the physical card but includes them in Apple Wallet, is expected to debut this summer. The physical card, made of titanium, contains a contact chip. For contactless transactions, Apple wants cardholders to use Apple Pay, its near-field communication-enabled mobile-payment service. Read more… 
Walmart, Google relaunch grocery voice ordering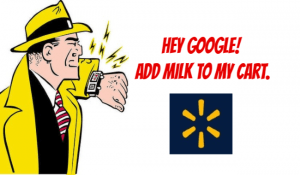 While Amazon's Whole Foods implements a range of grocery discounts, Walmart and Google are going to the prom together again to offer voice ordering of groceries, two years after testing the service previously. Walmart Voice Order will work on a variety of Google Assistant platforms and devices, including smartwatches and smartphones. Read more…
Amazon dominates e-commerce but eBay's busy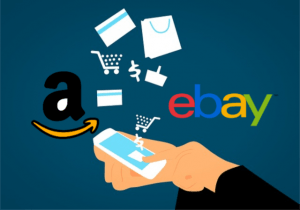 Amazon may own 49% of the US e-commerce market, but eBay remains surprisingly resilient according to an Edison Trends report. According to eMarketer, the six biggest e-commerce sellers are Amazon (49.1%) eBay (6.6%), Apple (3.9%), Walmart (3.7%), Home Depot (1.5%), and Best Buy (1.3%). We take a look at what sells best at each of the two biggest e-commerce players. Read more…
Prepaid business adopts a sanguine approach as the CFPB's big rule finally takes effect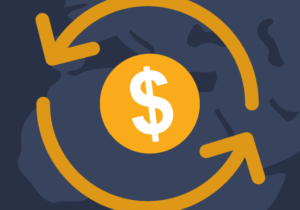 A day long dreaded by the US payments industry came and went on Monday with little fanfare and not much more gnashing of teeth. The Consumer Financial Protection Bureau's voluminous prepaid card rule finally took effect with sweeping provisions governing matters ranging from fee disclosures to error-resolution rights to consumers' access to their accounts. But issuers of prepaid cards and digital wallets have had time to adjust to the CFPB's rule, which a hostile Congress once tried to quash under the Congressional Review Act. Read more…
12 retailers walking a dangerous line toward bankruptcy in 2019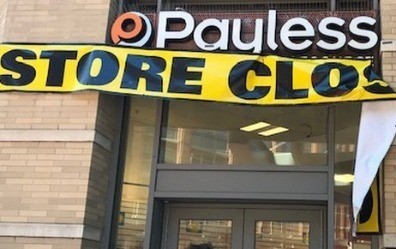 Despite a big year in Chapter 11 filings last year, 2019 doesn't appear to have slowed much. As always, we've been keeping track of some of the major retailers that have filed for bankruptcy so far, and the list is already a long one. Big names include Payless, which announced plans to liquidate its roughly 2,500 stores in February, as well as Gymboree, which sold off its brands to Gap Inc. and The Children's Place. Read more…