After a plunge into bankruptcy earlier this year, Sears announced plans to open three new, small-footprint stores of 10,000 to 15,000 sq ft. Instead of the typical 160,000 sq ft store, the new Sears Home & Life outlets will sell home goods like Kenmore and other brand appliances, mattresses, and connected-home products.
Sears will also offer free in-store pickup or return of items ordered from Sears.com, in-vehicle pickup, and Sears home repair services. The stores will by the end of May in Anchorage, Alaska, Overland Park, Kansas, and Lafayette, Louisiana.
"We are here to serve these communities, and this is part of our strategy to maintain a presence in markets where we have right-sized our footprint," said Peter Boutros, chief brand officer for Sears and Kmart and president of Kenmore, Craftsman and DieHard brands in a news release. "Sears Home & Life supports our strategic plan to become a stronger, more profitable business and these test stores will enable us to learn and improve as we move forward."
Reborn, resized and ready for prime time?

Former company chairman and hedge fund owner Eddie Lampert purchased the 123-year-old retailer's assets for a fire sale price of $5.2 billion in February. The purchase allowed 425 stores to stay open and 45,000 employees to keep their jobs.
Sears believes it's new, smaller-format can help it survive in the ultra-competitive retail and e-commerce marketplace.
Competitor Target is opening more than 30 smaller format stores in major US cities this year and IKEA is opening its first smaller format US store in Manhattan soon.
Is smaller retail beautiful?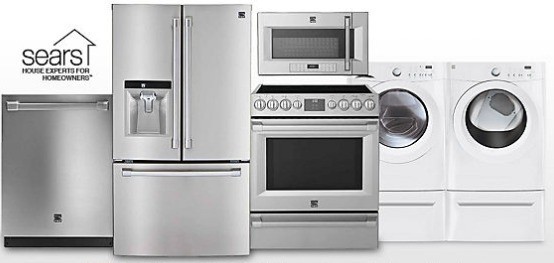 The key question is can Sears rebrand, refresh and reach old and new consumers with a competitive product and price mix?
It's a very challenging proposition that requires laser targeting of products, prices, and promotions. When was the last time you bought something at Sears? And those stories of empty shelves, falling down displays and empty stores will remain in consumer's minds until Sears can prove otherwise.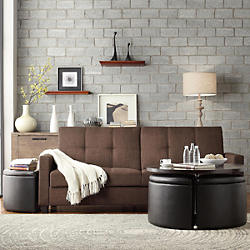 Target provides the best example of cherry picking right-sized markets to enter with a right-sized store. Merchandise is selected for the unique character of local markets depending whether it's a college town or downtown New York City.
Tory Gundelach, analyst at Kantar Consulting, tells CNN, "Running a small store is not as simple as cutting down your assortment for less shelf space. Most retailers haven't figured out how to do a small footprint well."
Can Sears make a profit?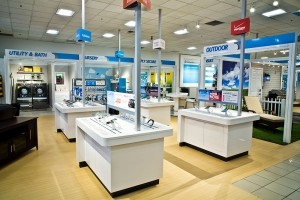 Industry analysts will be watching Sears carefully to see if management can pull a rabbit out of the retail hat. Profitability is a bigger challenge in smaller stores, overhead continues to grow, and niche competitors can move faster to respond to a contest-changing marketplace.
The company will increase the emphasis on its customer loyalty program and raise $650 million through the sale of real estate in the US. It retained the Kenmore appliance brand and has licensed the Craftsman tools brand for sales in other retail outlets.
"We need to instill confidence that we are open for business," Boutros
said in an interview with The Associated Press.
Images provided courtesy of Sears