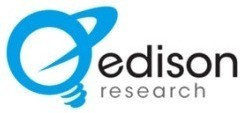 Amazon may own 49% of the US e-commerce market, but eBay remains surprisingly resilient according to an Edison Trends report.
According to eMarketer, the six biggest e-commerce sellers are Amazon (49.1%) eBay (6.6%), Apple (3.9%), Walmart (3.7%), Home Depot (1.5%), and Best Buy (1.3%).
We take a look at what sells best at each of the two biggest e-commerce players according to Edison Trends' research.
Amazing Amazon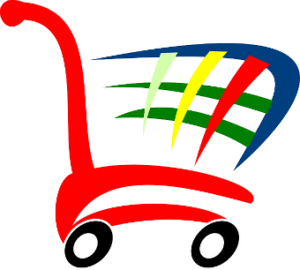 Amazon generated $141.92 billion in product sales in 2018, up 19.7% from $118.57 billion in 2017. With more than 100 million Amazon Prime members @ $100 annually, that's more than $10 billion. In 2017, Amazon shipped more than 5 billion products to Prime members.
You might be surprised to learn that books at 15.9% are still the top-selling category for sales on Amazon , followed by health & beauty at 11.5% and electronics and accessories at 10.8%.
Home and kitchen (10.5%), software and mobile apps (6.9%), and clothing and accessories (6.3%) or the next largest sales categories.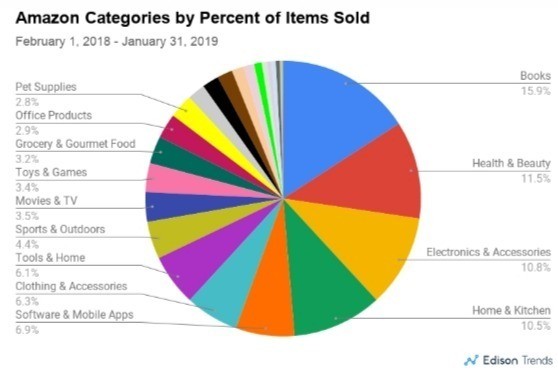 Amazon continues to try to develop its own private brands in categories like electronics, clothing and toys, much to the chagrin of some of its leading sellers.
Energetic eBay
In 2018, eBay sold $95 billion of goods and tickets, more than Target's total sales. It claimed more than 179 million active shoppers. You may be surprised they weren't all electronics, games or secondhand product sales either. Despite being the second largest e-commerce seller, eBay is often overlooked despite its sales and profitability.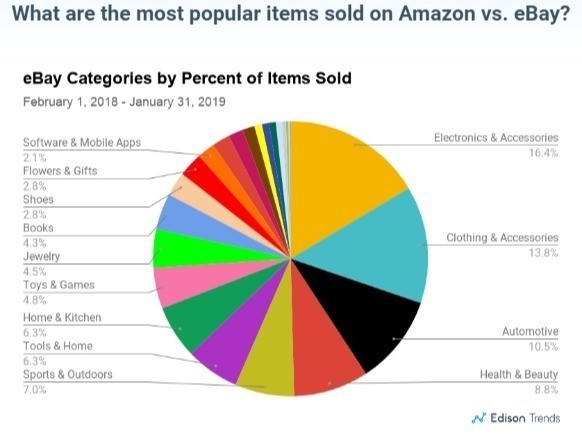 Three top-selling categories on eBay included electronics and accessories (16.4%), clothing and accessories (13.8%), and automotive (10.5%).
The next three categories were health and beauty (8.8%), sports and outdoors (7.0%), and kitchen, and tools and accessories (both 6.3%).
Take away
The take away for other online sellers is that sales categories grow, shift and evolve, but certain categories remain strong over the decade. You can learn more from the Edison report at no cost here.