Amazon Prime Day is over and all that's left is for Amazon head office to celebrate record sales and the rest of us Prime members to wait for our stuff to be delivered today or tomorrow.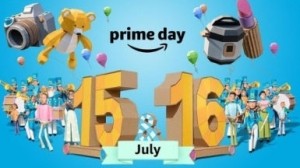 And what a two-day success it was as analysts estimate sales reached more than $6 billion. Amazon does not publicly release sales event figures but market intelligence firm IgnitionOne estimated sales were $6.2 billion, more than $2 billion higher than last year's 1.5-day event, and higher than combined sales for Black Friday and Cyber Monday.
That's a lot of top-selling Echo LifeStraw Personal Water Filters, DUO60 Instant Pots, and 23andMe Health + Ancestry kits – the most popular items this year in the US.
Prime Day still falls way short of Alibaba's Single's Day blowout that hit $30.8 billion in sales for its one-day e-commerce extravaganza in China in November 2018.
Amazon sales highlights

Amazon does release some limited product sales figures that help give us a perspective on the event:
A record number of Prime members purchased more than 175 million items and saved more than $1 billion
Independent small and mid-sized businesses sold more than $2 billion worth of goods
Purchases included more than one million toys, one million headphones, 650,000 household cleaning supplies, 400,000 pet products, 350,000 luxury beauty products, 200,000 TVs, 100,000 lunchboxes, and 100,000 laptops.
Best Sellers by Country
Top-selling products by country always prove interesting and here are a few that caught our eye: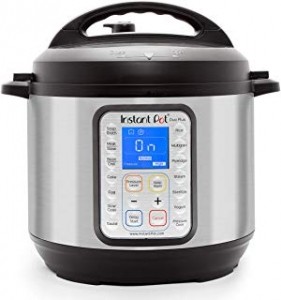 UK: Sony PlayStation Classic Console, Oral-B SmartSeries Electric Toothbrush, and Shark Vacuum Cleaner
United Arab Emirates: Al Ain Bottled Water, Ariel Laundry Detergent, and Fine Towel Tissue Roll
Spain: yobola Wireless Bluetooth Headphones, Philips Multigroom Series 7000 All-in-One Trimmer, and DoDot Diapers
Singapore: Meiji Fresh Milk, Coca-Cola Zero Sugar Soft Drink, and Kleenex Clean Care Bath Tissue
Mexico: Nintendo Switch, HP Monitor 22w Borderless, and Nautica Travel Sport Eau de Toilette Spray
Japan: Happy Belly Water, Anker PowerCore 10,000 Mobile Battery, and Pampers Premium Protection Diapers
India: Syska 9-Watt Smart LED Bulb Compatible with Amazon Alexa, boAt Rockerz Sports Bluetooth Wireless Earphones, and Godrej Aer Pocket Bathroom Fragrance
China: Dove Exfoliating Scrub, L'Oreal Rejuvenating Eye Cream, and Silk'n Permanent Hair Removal Device.
How did competitors do with their online sales?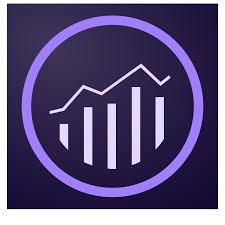 Adobe Analytics reports there were plenty of sales to go around for Amazon competitors too. Large retail competitors with annual sales over $1 billion showed increases of 68% in online sales as shoppers looked around for bargains beyond Amazon.
Small retailers with annual sales less than $5 million, also saw a 28% average increase in sales compared to non-sales days.
"Prime Day has become an indisputable summer shopping holiday, greatly benefiting online retailers that can attract consumers to their site through compelling email campaigns or offering value-add services like buy online, pick up in-store," said Jason Woosley, Vice President, Commerce Product and Platform at Adobe.
"Due to Prime Day's 'halo effect,' large retailers with major discounts online reaped the benefits, seeing significant lift in revenue across the two sale days," Woosley added.
Retailers with physical locations also saw a boost on Prime Day, according to ADI. Buy-online/pickup-in-store (BOPIS) has become a go-to option for consumers. Prime Day increasedBOPIS order values by12%, from $115 to $131 in average order value.
Why Prime Day matters to Amazon?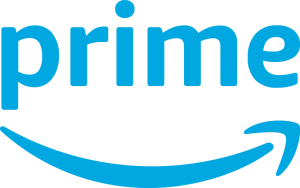 It's easy to focus on the impressive sales but Prime Day is also a valuable, strategic asset for Amazon in several ways.
In addition to delivering sales at a slow time of year, the event also drives growth of new Prime members, highlighting the many added benefits of the $119 annual membership such as the same-day or next-day free. It also gives Amazon global free exposure that advertising can't buy.
Amazon said a record number of new Prime members joined on the first day of sales and almost the same number of new members joined the next day as well. These 100,000,000+ Prime members historically purchase more goods and spend more money online than non-members.
Amazon may dominate e-commerce sales, but competitors are finding ways to compete and take advantage of the buzz around Amazon's big sales events too. The end results for consumers, whether they're Prime members are not, are big savings, faster delivery, and online shopping convenience.
You can read Amazon's news release on its Prime Day sales results here and Adobe Analytics' analysis here.