Another week, another $6.2 billion+ in record Amazon Prime Day sales. That's our lead story and we're sticking to it, even though some are saying it might have reached $7 billion. Some back-to-school shopping was done and the NRF estimates $80.7 billion will be spent by consumers getting students ready for back-to-school. TrueAccord is disrupting the infamous US debt collections business through the use of artificial intelligence and data science. EBANX sees no signs of a slowdown in Latin America e-commerce as it helps international companies navigate the sometimes turbulent waters of LatAm business.
Our global payments news roundup wraps up with a look at eBay's new managed-payments platform, the launch of LG Pay, the impact on independent ATM owners as Microsoft stops support for Windows 7, why Away – the luggage success story – doesn't sell on Amazon, and finally an infographic look at the top 10 biggest global online marketplaces. There you have it. That should keep you reading this weekend!
Amazon Prime Day sales hit record highs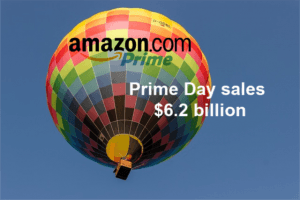 And what a two-day success it was as analysts estimate sales reached more than $6 billion. Amazon does not publicly release sales event figures but market intelligence firm IgnitionOne estimated sales were $6.2 billion, more than $2 billion higher than last year's 1.5-day event, and higher than combined sales for Black Friday and Cyber Monday. That's a lot of top-selling Echo LifeStraw Personal Water Filters, DUO60 Instant Pots, and 23andMe Health + Ancestry kits – the most popular items this year in the US. Read more…
Back to school spending: Average spend up, total down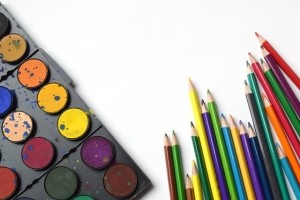 The National Retail Federation (NRF) and Prosper Insights and Analytics research show the good news is that average spending on most product categories will be up. The positive economy is a factor. Total spending for K-12 schools and college combined will be down slightly to $80.7 billion from last year's $82.8 billion largely because of the lower number of households with children in elementary through high school the NRF reports. Read more…
AI disrupting the US debt collection industry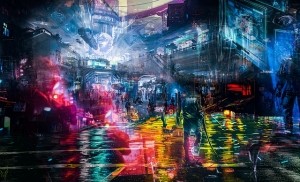 TrueAccord CEO Ohad Samet says debt collection is a business that is wide open for disruption, not only for its past poor practices but most importantly for his company by the application of artificial intelligence, data science, and automation. "The debt recovery industry is broken and operates on a legacy system marred by bullying tactics. It's also an industry that hasn't changed in the past 80 years. 77 million Americans have debt in collections and the experience must be changed." Read more…
EBANX sees growth and opportunity in Latin America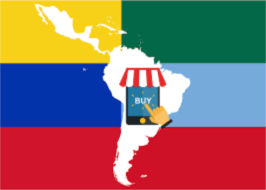 "E-commerce — including everything from retail to travel and digital goods — is growing at a pace of 25% to 30% per year in Latin America, and there are no signs of it slowing, as the region continues to digitize. In fact, a recent PWC report showed that 21% of e-shoppers in Brazil make online purchases daily, monthly or weekly," says Henrik Nilsmo, Chief Commercial Officer for Curitiba, Brazil-headquartered EBANX. Read more…
Volume on eBay's new managed-payments platform grows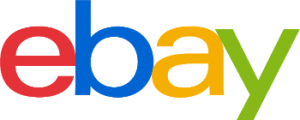 Online marketplace eBay saw further growth on its new, post-PayPal managed-payments platform in the second quarter despite a decline in gross merchandise volume. eBay said the platform accounted for more than $270 million in GMV in the June-ending quarter, up 24% from the first quarter. The platform has now processed $636 million since its launch in Q3 2018, and it accounted for 3.8% of second-quarter US GMV, according to eBay data. Some 6,000 eBay sellers are using the platform, up 40% from 4,300 in the first quarter. Read more…
LG Pay arrives in US but only works with the G8 phone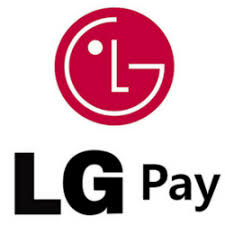 LG Pay mobile payment service, designed to compete with Apple Pay, Google Pay, and Samsung Pay has arrived in the US. Before LG phone owners download the app, though, they need to make sure they own the one phone that currently works with the service. First launched in South Korea in 2017, the LG Pay app became available to download in the Google Play Store on Tuesday. So far, the mobile payment service will only work with the LG G8 ThinQ though other phones will be added in the coming months. Read more…  
How ready are deployers for the next big operating-system conversion for ATMs?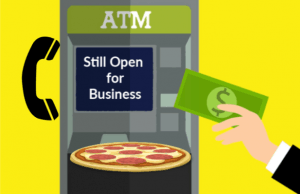 Independent ATM owners' decision to eschew Windows 7 in favor of Windows CE years ago has significantly decreased the odds of a mad dash by these ATM ISOs, says Bruce Renard, executive director for the National ATM Council Inc trade group. About 60% of the 470,135 ATMs in the United States are owned by independent operators, and the majority of those machines run Windows CE, according to the NAC. Read more… 
Why Away doesn't sell luggage on Amazon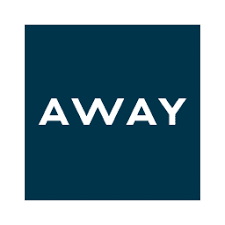 Away, the purveyor of colorful rolling suitcases whose valuation surpassed $1 billion this spring, credits its success to a key decision: Not selling its luggage on Amazon. "What I am glad we never did and that we've avoided so far is being on Amazon," said Jen Rubio, co-founder, and chief brand officer of Away, at Fortune's Brainstorm Tech conference Tuesday in Aspen, Colo. The travel company has eschewed Amazon, a strategic choice that Rubio believes has helped Away solidify its brand. Doing so has created a "moat," she said, that has set it apart from competitors. Read more… 
Infographic: What are the top online marketplaces?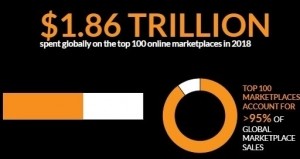 The top online marketplaces in the world sold $1.66 trillion in 2018. Sales on marketplace sites, like those operated by Alibaba, Amazon, eBay, and others, accounted for more than 50% of global web sales in 2018, according to Internet Retailer's analysis. The growth of these sites in e-commerce is a reason many large retailers, including sportswear e-retailer Fanatics Inc., recently began selling on marketplaces. Read more…