Target just upped its home delivery game in response to Amazon and other competitors by trying to retain and earn new customers.
Target Restock raises home delivery service levels

In an announcement on its corporate blog, the company introduced Target Restock, the next-day delivery of home essential products. Delivery is free for Target REDcard customers and only $2.99 for all other orders.
Targets says more than 75% of US customers will be served initially by the new home delivery program.
"Target Restock is another way we're making life easier for our busy, budget-conscious guests," said Dawn Block, Target's senior vice president of digital. "Our guests love the speed and convenience of the service. And now that Target Restock is an even better value, we think the service will become increasingly popular."
Key features designed to compete with Amazon
Key features of the new program include:
selection of 35,000 household essentials from cleaning supplies to baby products and more
up to 45 pounds of product in a box about the size of a shopping cart
orders by 7 PM, Monday through Friday, are delivered the next day
orders can also be fulfilled by voice activation using Google home or a Google Assistant smartphone app.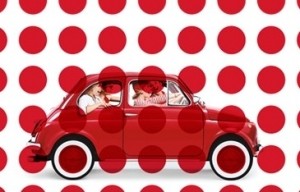 Same-day deliveries are also provided through Target's partnership with delivery firm Shipt. Announced in January, a company said it will offer this service at nearly all stores By the 2018 holiday shopping season
Orders can also be picked up same day using Target's Drive Up service at 270 stores in Florida, Texas and SE US locations. By the end of 2018, Target expects to expand this service to 1,000 US stores.
It's a huge commitment to customer service across the US and Target hopes these non-membership fee delivery services will up their game against Amazon.