According to a new report, The Chargeback Triangle from Javelin Strategy & Research and Verifi, merchants lost $19 billion to chargebacks in 2017. Issuers lost another $12 billion as well, a staggering cost to business.
Even more critical, researchers found that following a chargeback, consumers decreased their spending by 62% with retailers.
Chargebacks a huge cost to retail & issuers
That puts the very real losses on the entire retail and e-commerce industry.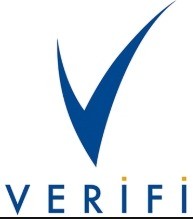 "While issuers generally do not require any evidence besides a cardholder's assertion to charge back a transaction, merchants bear a significantly greater logistical burden," said the report. "Before the merchant can even determine which chargebacks it has a reasonable chance at representing, it must assess the transaction's legitimacy in the limited time provided by the chargeback dispute process. Consequently, 60 percent of merchants' chargeback-related costs arise from chargeback management expenditures, rather than from liability."
Additional key findings
The report contained other findings of concern to retail and e-commerce merchants including:
consumers go directly to issuers with fraud-related disputes up to 76% of the time
merchants are burdened with two-thirds of total costs related to chargebacks
60% of merchant chargeback costs are in management expenses
combined issuer liability for payment card chargebacks accounted for more than $7B in 2017 – over 60% of total issuer chargeback costs
for every $1 disputed, merchants AND issuers incur $1.50 in more costs
more than half (53%) of issuers and 72% of merchants believe that it is too easy for customers to dispute transactions
nearly half of the chargebacks experienced by in-app digital goods merchants are thought to be the result of friendly fraud.
The research report is a powerful measure of the negative impact of chargebacks from both merchants and issuers. Both need to take strong action to reduce this cost to business and frustration for customers.
A free copy of the Javelin/Verifi report is available here.