A new report from global payments provider Adyen highlights shifting consumer payments preferences and the potential loss of more than $1.1 billion by US retailers who fail to offer customers their preferred payment choice.
The March 2018 survey of more than 1,000 consumers and 250 B2C retailers shows that price points are becoming less important than the overall shopping experience for consumers.
$1.1 billion in potential sales losses
Adyen's report says retailers are losing substantial business through poor shopping experiences:
"Over the last 12 months, 86 percent of US consumers say they have left a store due to long lines, resulting in purchases at a different retailer or no purchase at all.  This results in approximately $37.7 billion lost in potential sales. In addition, $1.1 billion in potential sales have been lost when retailers don't support their customers' preferred payment methods."
PPRO says provide payments options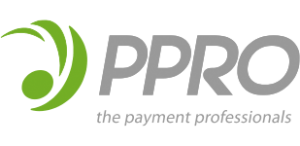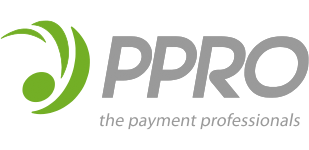 According to payments provider PPRO Group, 50% of consumers will end a transaction if their preferred payment method is not available.
Steve Villegas, Vice President of Partner Management for PPRO's US headquarters, says:
"The fact that retailers have lost nearly $1.1 billion in potential sales by not supporting their customers' preferred payment methods calls out the importance for brands to leverage other payment options beyond traditional methods. PPRO is seeing very similar trends in e-commerce, especially those made through the online shopping experience that cross borders into other countries." 
In many parts of Europe, Asia and Latin America other payment preferences  vary, with local alternative payment methods (APMs) – real-time bank transfers, e-wallets, cash-enabled payments, direct debit payments – more common than credit or debit cards familiar to North America.
By 2020, 80% of cross-border e-commerce will use alternative payment methods and Villegas says many countries have unique payment preferences.
"Rather than taking advantage of the borderless opportunity e-commerce presents, many online retailers are unwittingly creating barriers to sales by not offering the preferred payment options. The money they are investing to attract potential customers to their site — or even in-store — is being wasted. Payments are as diverse as languages and cultures themselves," Villegas adds.
Who are the "Spendsetters"?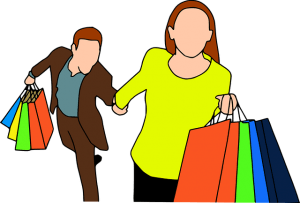 The Adyen research identifies a key customer segment they call Spendsetters – a group that loves to use digital technology are early tech adopters. They make up one-third of all consumers and 52% of millennials.
"The lines between the physical and digital shopping worlds are dissolving," said Roelant Prins, Chief Commercial Officer at Adyen. "Retailers need to cater to shoppers by offering fast, easy and frictionless ways to pay so there are minimal lines and offer personalized recommendations and in-store deals. In other words, experience is key."
What can retailers do?
The research points to three key things retailers can do to provide a better shopping experience and increase sales, particularly with spendsetters.
Make shopping convenient, faster, easier and frictionless. 75% of consumers will shop more in store with "just walk out" payment and 60% if lines are shorter and out of stock products can be shipped directly when available.
Provide context & personalized options. 57% of consumers would be more loyal if they could check if a product is available online before shopping in-store. 53% prefer stores with loyalty programs. 72% will shop more with personalized product recommendations and coupons and 61% want personalized experiences based on past purchases and preferences.
Give consumers more control. 57% would pay with a store branded payments app in-store. 80% are comfortable paying with e-wallets and 53% would shop more online if they had access to chatbots with personal recommendations.
Payments prescription
The message is clear from this research report by Adyen. Retailers need to stay current with their technology, offering the proper payment choices, and keep up with the fast pace of change in consumer shopping preferences.
You can read Adyen's report here.