Happy Friday. As always, we've got a roundup of the week's best global payments news to keep you up-to-date and one step ahead of the competition. MasterCard and Visa battle for Earthport while we wonder how 50+ consumers will make payments in the future. Microsoft Wallet exits, Target adds Apple Pay and Ascension leaks data for 24 million mortgage customers.
Check out the top 10 US e-commerce sites, a look at why artificial intelligence means retail will never be the same, Union Pay mobile in Switzerland, and Amazon Scout, a new autonomous robot delivery service now testing near Seattle.
Mastercard Aces Out Visa in Sudden Bidding War for B2B Processor Earthport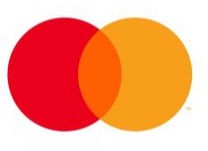 In a rare public bidding war pitting the two leading payment card networks against each other, British business-to-business payment processor Earthport Plc's board of directors on Friday recommended that its shareholders accept Mastercard's all-cash buyout offer, which is 10% higher than Visa Inc.'s offer the board endorsed less than a month ago. Read more…
It's all about convenience: the payments industry in 2019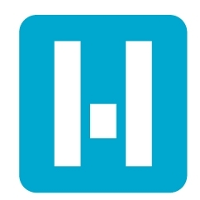 In our latest e-book, Hyperwallet explores many of the forces shaping the global payments landscape in 2019. Here are three of those trends that I want to highlight: the disruptive players in consumer financial services, the smoothing of end-to-end payment solutions, and the emergence of single sign-on identity verification. And as you'll see, even in the coming year, progress in the payments industry is all about convenience. Read more… 
How will 50+ consumers make payments in the future?
Americans aged 50+ make up 35% of the population according to 2018 US Census figures. The American Association of Retired Persons (AARP) estimates these older consumers spend $0.51 of every dollar spent annually in the US. By 2030, these consumers will also spend as much as $84 billion on new technology products. So how will they pay for their purchases in the future? Read more… 
Microsoft Wallet: Barely There in Mobile Payments, and Soon Gone for Good

Microsoft Corp says it plans to retire its Microsoft Wallet mobile app, a distant also-ran in the mobile-wallet market, on Feb. 28. The disclosure came in a brief recent post on a company Web site. "Starting on Feb.28, 2019, the Microsoft Wallet app will be officially retired," the post says. The post gave no explanation about why Microsoft is folding its mobile wallet after a run of just over two-and-a-half years. Read more… 
Target's surrender to Apple Pay shows the struggle of retailer-only wallets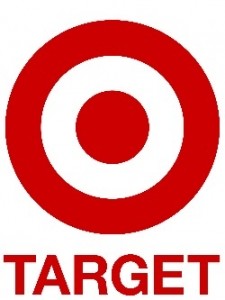 When Apple Pay came to market in 2014, it faced severe backlash from retailers who had already been burned on the promise of NFC and didn't want any part of Apple's mobile wallet. In time, major names such as Best Buy, CVS and Rite Aid caved, but two major holdouts remained: Target and Walmart. As of Tuesday, one of those holdouts has given in to the march of NFC technology, as Apple, Samsung, Visa and Mastercard announced that Target will begin accepting their mobile wallets and contactless cards. Read more… 
24 million mortgage and loan documents leaked over the internet by Ascension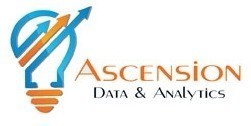 Ascension, a data and analytics company, has leaked more than 24 million loan and mortgage documents from US-based bank accounts, according to a TechCrunch report. An independent security researcher discovered a server running an Elasticsearch database that contained loans and mortgage agreements, repayment schedules, and other financial tax documents, left unprotected for two weeks. The exposed data contained sensitive personal information. Read more…
Do you measure up to the Top 10 US e-commerce sites?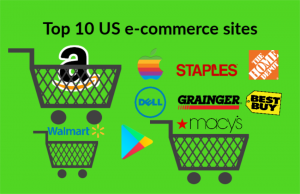 When it comes to e-commerce, new research shows two critical things: the big online sellers dominate, and e-commerce is a growing and critical part of business now and in the future. New analysis of the top 10 US e-commerce sellers by Internet Retailer provides valuable insight into the state of e-commerce today and where it's headed. Read more… 
With Artificial Intelligence, Retail Will Never Look the Same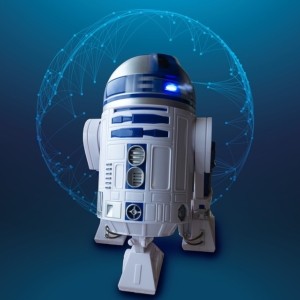 In the Chicago Tribune the 7-Eleven CEO states "'The Landscape is Changing So Fast." While on the same day Bloomberg writes an article about the myriad of companies entering the market using AI to change the way retail is done to compete with Amazon Go. The takeaway is simple; hold on to your hats!… Retailers like 7-Eleven and others know this is a game changer. This has moved more quickly in Japan driven by a labor shortage. Read more… 
Amazon Scout: Robot delivery to your front door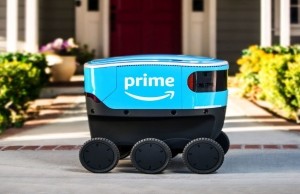 It's official. Amazon announced a pilot program for Amazon Scout – a robot that will deliver your Amazon purchases to your front door. Six of the cooler-sized robots started testing deliveries in Snohomish County, just north of Amazon's Seattle head office. Initially, the six-wheeled robot mini-vehicles will be accompanied by an Amazon employee as the field test is carried out. Read more… 
UnionPay to launch mobile payment service in Switzerland
 UnionPay International has announced that it plans to launch its mobile payment service,QuickPass, in Switzerland. Currently, all ATMs and over 90% of merchants accept UnionPay cards in Switzerland. QuickPass, UnionPay's contactless payment solution, is accepted at over 12 million POS terminals worldwide with 2 million of those outside China across 35 countries. Read more…