Americans aged 50+ make up 35% of the population according to 2018 US Census figures. The American Association of Retired Persons (AARP) estimates these older consumers spend $0.51 of every dollar spent annually in the US.
By 2030, these consumers will also spend as much as $84 billion on new technology products. So how will they pay for their purchases in the future?
The Federal Reserve Bank of San Francisco has some answers.
Overall US payment preferences
Overall payment preferences in the US are evolving according to the 2018 Diary of Consumer Payment Choice (DCPC) study carried out by the Federal Reserve Bank of San Francisco. Cash is no longer king and will become even less important as payment products and choices change in the future.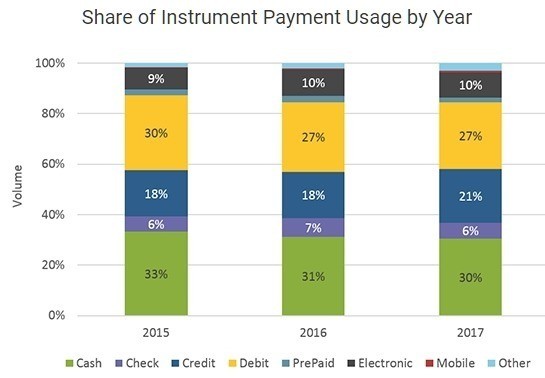 Key findings of the research show:
Cash continues to be the most frequently used payment instrument, representing 30% of all transactions and 55% of transactions under $10.
While online shopping continues to grow, 75% of payments were made in-person. For these in-person payments, cash accounted for 39% of the volume.
Survey respondents between 18 to 25 years of age and those 45 years and older use cash approximately 34% of the time to pay for transactions.
In 2017, consumers held more cash on average than their 2015 and 2016 counterparts, though the difference was not statistically significant.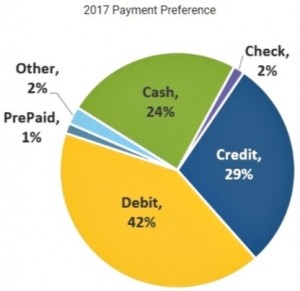 Cash is still useful for smaller transactions below $25. Average debit ($46) and credit card ($67) payments were made for larger purchases. 75% of payments were made in-person and most not-in-person were bill payments.
In 2017, 29% preferred to pay with credit card compared to 24% in 2016.
42% of consumers preferred to pay by debit card in 2017, 24% by cash, only 2% by check, 2% by other means, including new P2P providers like Zelle and Venmo, and just 1% by prepay methods.
Unique payment preferences of 50+ consumers
The 2018 DCPC report offers an interesting look at the payment differences between the generations.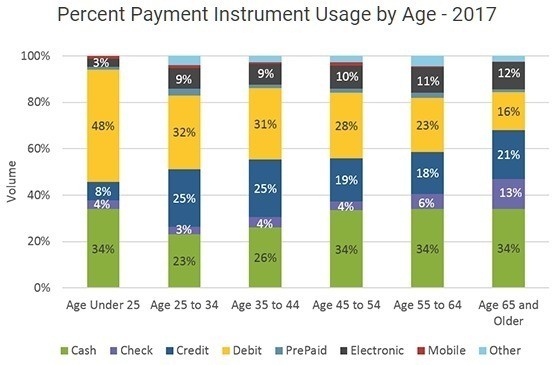 Most age groups used a number of payment types and cash was used by each demographic slightly more by those 25 to 44 years of age. In the chart above, debit cards are the choice of younger generations, decreasing in use by age of consumer.
Senior citizens (13%) still like their checks but that is changing quickly. Those over 25 years of age, use credit cards often, but only 8% under age 25 prefer to pay with a credit card.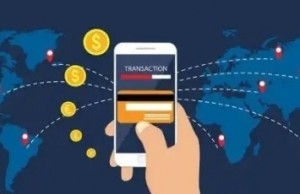 Looking ahead, we can expect to see growth in P2P and "other" payments types like Zelle, Venmo, Apple Pay, and Google Pay (Other, 7%) as they become more available and better known.
The final consideration for banks and financial institutions when it comes to payment preferences and demographics is that older consumers relying on credit cards are still the most profitable customers.
The payments landscape is changing fast in the US and we need only look to China and Europe for indications of the future for the US payments market including mobile payments growth.
As for those boomers? Don't count them out when it comes to technology. They're just slightly slower to adopt it but they are prepared to spend on it.
You can view the detailed 2018 DCPC report here.
Charts courtesy of the Federal Reserve Bank of San Francisco