In this week's payments news, we've got an NRF prediction for 2019 retail sales growth of 4.4%. The Anti-Phishing Working Group says 38% of phishing attacks targeted payments information while the Identity Theft Resource Center reports nearly half a billion US consumer records were stolen in 2018.
We've also got an update on cashless payments momentum, a potential challenger for Starbucks, mobile payments, voice payments and much more news to keep you ahead of payments industry developments.
NRF: Retail sales this year could exceed $3.8 trillion

The National Retail Federation on Wednesday forecast that retail sales during 2019 will rise "between 3.8% and 4.4% to more than $3.8 trillion despite threats from an ongoing trade war, the volatile stock market and the effects of the government shutdown." The group's preliminary estimates for retail sales last year is for growth of 4.6% over 2017 to $3.68 trillion, exceeding its previous forecast of at least 4.5%. Read more… 
Data: The new face of phishing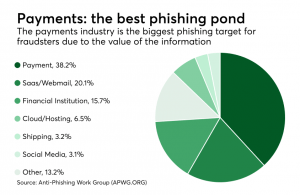 The value of information is only as good as the ability for a fraudster to be able to turn it into money. So, it's no surprise that the top area being targeted is the payments industry. According to the Anti-Phishing Working Group (APWG), more than 38% of phishing attacks in the third quarter of 2018 involved fraudsters attempting to obtain payment information. While that is down from almost 42% in Q3 2017, it continues to be the most lucrative area for thieves. Read more… 
Nearly half billion US personal records stolen in 2018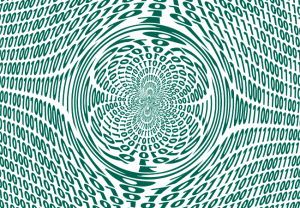 There's good news and bad news about identity theft in 2018 according to a new report from the Identity Theft Resource Center (ITRC). The good news is the number of US data breaches decreased from a 2017 all-time high of 1,632 breaches by 23% to 1,244 breaches. Unfortunately, the number of consumer records exposed containing sensitive personally identifiable information jumped 126% from 197,612,748 records exposed in 2017 to 446,515,334 records in 2018. Read more…
Will the cashless movement lose momentum?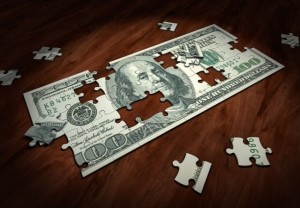 Advocates of the move towards cashless payments are excited about its possibilities but there's push back from critics who say it disenfranchises people without access to banking services. New Jersey lawmakers voted to ban cash-free stores and the order simply needs the governor's signature to take effect. Philadelphia is the latest city planning to introduce regulations to ban businesses that do not accept cash from customers. Read more…
Luckin Coffee pursues Starbucks, mobile payments and all
Could we be about to see a competitor to Starbucks emerge? I mean like a real, honest, straight-up competitor with equal capital firepower and everything else? Reports suggest this may be the case as new word says Luckin Coffee is out to launch a United States initial public offering (IPO) which suggests a potential expansion to follow. Word remains that Luckin is getting together with Credit Suisse to make the deed happen. Read more…
Mizuho drops new word on mobile payments leaders PayPal and Visa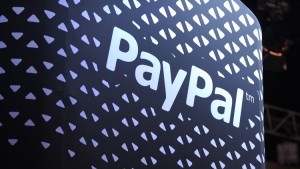 When it comes to mobile payments, two of the biggest names around are Visa and PayPal. The two firms make up a hefty share of the market, and even have direct impact on some other mobile payments platforms. Mizuho, meanwhile, keeps careful track of developments in this field, and recently dropped word our way about its own assessment of this leading duo. Read more…
How drop-shipping is transforming the retail revenue model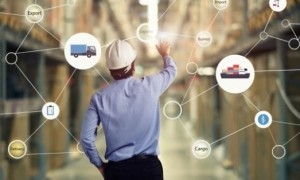 With 51% of Americans now preferring to do their shopping online rather than in person, retailers need to drastically change their business models to keep their customers coming back to their brick-and-mortar stores — or at the very least, their websites. But while last year set records for store closings, there's one new way that retailers can stop the bleeding: drop-shipping, the cost-effective solution that retailers around the world are racing to adopt. Read more…
Predicts 2019: New deployment models, channels and technologies spark digital commerce growth

In 2019, organizations must re-imagine their digital commerce strategies by leveraging emerging technologies and business models. According to Gartner, new business models, such as subscription-based ordering and enterprise marketplaces, enable sellers to generate new revenue streams and focus on customer outcomes. As a result, Gartner predicts that "By 2023, 15% of medium-to high-GMV digital commerce organizations will have deployed their own marketplaces,thereby creating a digital ecosystem on their path to digital business." Read more… 
21 tools and resources for voice commerce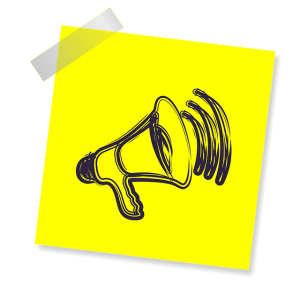 The rise of voice-based virtual assistants and smart speakers has helped consumers become comfortable with buying products through a conversational interface. For now, voice commerce produces little revenue. In the future, voice commerce may be a primary sales channel. Here is a list of tools and resources for voice commerce — to get started and to help with advanced development. Read more…
The store of the future depends on employees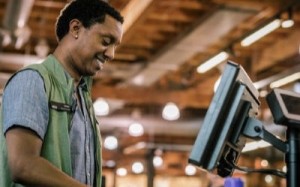 Mark Qualls went on a listening tour last quarter. The VP of store operations at GameStop visited 17 cities and spoke with 25 store leaders and between 10 to 15 district heads. He wanted to get in their heads and find out what was important to them. When asked by Retail Dive what he discovered to be the biggest demands, he said it all came down to three things: higher wages, more hours and better education for employees. Read more…