It's Friday and we've got your global payments news roundup. 23% of e-commerce in Europe is now cross-border according to a new report. Research shows consumers would buy more if retailers offered free returns. Thumbs up for the new biometrics bank card now testing in the UK. 25% of SMEs plan to change their bank in the next year while half of UK retailers are at risk of invoice fraud.
Wells Fargo opens lounge-like ATMs to help rebuild its battered reputation. First Data looks at German consumer payment preferences. Sophisticated fraud is growing while losses doubled last year, according to research. You could soon be dining at a 7-Eleven Café. And finally, a cautionary e-commerce tale about the closure of Australia's Shoes of Prey. All the payments news you can use for your weekend reading.
23% of e-commerce in Europe is cross-border, research shows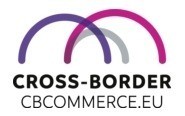 The online cross-border market in Europe has seen a turnover of EUR 95 billion ($107.6 billion) in 2018, corresponding to a cross-border share of total online sales of 22.8%. These are the findings of the first edition of the Top 500 Cross-Border Retail Europe research by Cross-Border Commerce Europe. Through this research, the organization wanted to measure the performance of cross-border retailers that are headquartered in Europe. Read more…
78% of shoppers would buy more if retailers have free returns

According to research conducted by Klarna, 78% of shoppers would buy more in the long run if retailers have free returns. As the research suggests, retailers who do not offer an easy return process are losing sales and customer loyalty, with 84% of shoppers saying they will not come back to a brand if they have a poor returns experience. Read more…
A biometrics bank payments card? Thumbs up!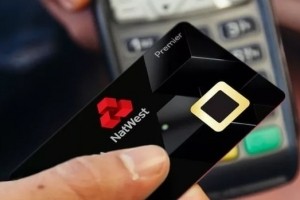 Trouble remembering your payment card PIN number? Beginning in April, two British banks will test a bank card with a built-in biometrics scanner to enable more secure payments authentication. Royal Bank of Scotland and NatWest will test the new bank card with a built-in fingerprint scanner developed by Dutch digital security company Gemalto. Read more…
Why the disconnect between banks and SMEs?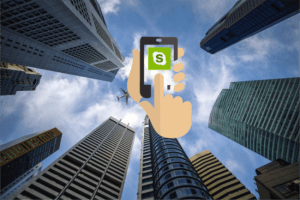 A new report from Mitek/CI&T shines a light on the growing gap between the banking services small business wants and what banks are providing. It's not a pretty picture. Three key findings should make banks very nervous about their tentative relationships with small business customers: 22% of small businesses changed banks in the previous 12 months and 25% of small businesses are considering changing banks… Read more…
50% of UK businesses at risk of invoice fraud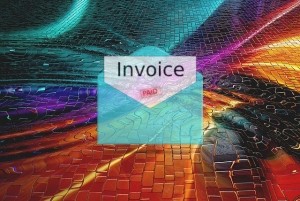 New research from Santander Business shows that half of UK businesses are at risk of invoice fraud because they do not check invoices diligently. The survey says only 50% of UK businesses verify details in email invoices, leaving them at risk of invoice fraud. 40% of those who do check details verify only by calling the phone number on the invoice which can be easily falsified by sophisticated impersonators. Another 39% of businesses would send payment to a new business bank account upon an email request. Read more…
Will new lounge-like ATMs help Wells Fargo repair its reputation?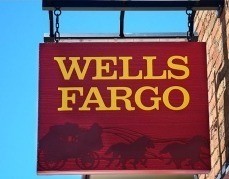 If you happen to be a bank in the United States, you've got your work cut out for you. No, not in terms of making money: FDIC-insured banks' Q4 net income rose $33.8 billion over the same period last year. The problem, of course, is image. According to the Edelman Trust Barometer, financial services institutions suffered a 20 point drop in public trust in 2018. Read more…
First Data releases study on German consumers' preferred payment methods

First Data has released its first nationally-representative study of more than 2,000 German consumers, examining consumers' preferred payment methods. The study reveals a shift in consumer preference to more convenient methods of payments, and the findings emphasize how flexible payment platforms align with merchant and consumer desires. Notable highlights of the study included: 42% believe contactless payments are more convenient. Read more…
Sophisticated fraud grows, losses double in two years


The 2019 Identity Fraud Study, released by Javelin Strategy & Research, contains good news mixed in with the bad according to the report. The good news is payment card fraud dropped from $8.1 billion in 2017 to $6.4 billion and the number of incidents fell from 5.47% to 4.40% mostly as a role result of EMV chip adoption. In 2018, 14.4 million US consumers were victims of fraud, compared to 16.7 million in 2017. Read more…
7-Eleven to take a page from Starbucks with a café concept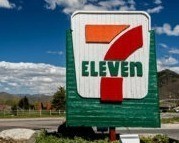 Future 7-Eleven customers could have the option to stop and stay awhile instead of grabbing a Slurpee and a hot dog and leaving, that is, if a new concept the chain is now piloting catches on. 7-Eleven has opened a new test store in Dallas, TX, according to Convenience Store News, that features an in-store restaurant and a café serving coffee drinks, smoothies, and other beverages. Read more…