New research from Santander Business shows that half of UK businesses are at risk of invoice fraud because they do not check invoices diligently. The survey says only 50% of UK businesses verify details in email invoices, leaving them at risk of invoice fraud.
40% of those who do check details verify only by calling the phone number on the invoice which can be easily falsified by sophisticated impersonators. Another 39% of businesses would send payment to a new business bank account upon an email request.

"The criminals behind these attacks are getting increasingly sophisticated. I would strongly urge business owners and managers to ensure they have robust controls in place to prevent fraud and are always on their guard. Before attempting any payments, businesses should always double check the details directly with the company, and in cases of suspected fraud, contact the bank immediately," said Sue Douthwaite, Managing Director of Santander Business.
Now one of the fastest growing scams, invoice fraud cost UK businesses an estimated $64.85 million in the first half of 2018.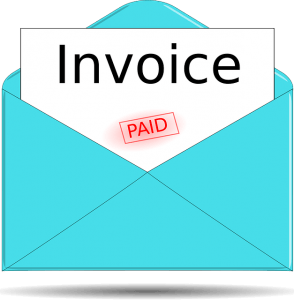 Santander advises businesses to verify digital invoices directly with suppliers. Requests to change bank, company, or invoice details should raise questions and be re-verified. Unusual bank statement changes should be reported directly to the company's financial service providers. Santander also suggests companies limit publicly available business information on websites in order to make invoice fraud more difficult for scammers.