So what are online sellers offering for discounts this year? We wrap up our three-part report on Adobe Digital Insights 2017 holiday shopping predictions. For retailers and online sellers, we've got a valuable look at what deals retailers are offering on which key shopping days and what's motivating shoppers this year.
The big get bigger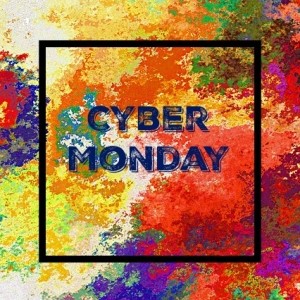 The Adobe report includes insight that can help retailers with their holiday shopping marketing strategies. Here are a couple of very important sales figures for the holiday season:
Thanksgiving weekend (Thanksgiving Day through Cyber Monday) generates total sales of $19.7 billion or 18% of sales
Cyber Monday, sees $6.6 billion in sales, up 16.5%
big retailers (over $100 million in sales) get bigger orders and grew sales twice as fast in the first half of 2017
small retailers (below $10 million in sales) have the best conversion on mobile (1.9%)
mid-size retailers are falling behind, only converting 2.4% of customers to sales compared with big retailers at 3.2% and small retailers at 2.7%.
Holiday price discounts?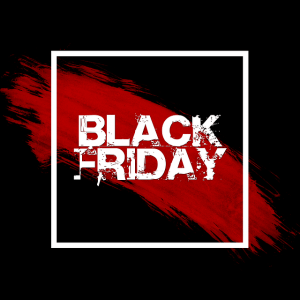 Adobe's research provides an interesting look at which holiday shopping days feature the best discounts for various product categories.
When it comes to holiday sales promotions, 51% of retailers will offer Black Friday promotions and 33% will offer online door-crasher or discount coupons.
On Thanksgiving Day, average discounts include: computers (16%), apparel (15%), sporting goods (11%), video games & consoles (10%) and tools and home improvement (3%).
On Black Friday, retailers lead with discounts including: tablets (24%), TVs (24%), appliances (18%) and jewelry (12%).  November 22 offers discounts averaging 23% on Christmas decor.
Cyber Monday features toys at an average 19% discount. "Giving Tuesday" provides   22% discounts on pet products and 13% on household furnishings.
When are products out of stock most?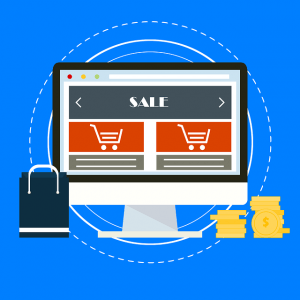 Retailers should take note of Adobe research that shows which products are likely to run out of stock fastest and plan accordingly. On Thanksgiving Day for example, consumers are most likely to find sporting goods, tablets, TVs and video games and consoles out of stock.
Computers, home furnishings, tools and home improvement, and jewelry are most likely to run out of stock on Black Friday. On Cyber Monday, apparel and toys are likely to run out of stock fastest.
Shopper psychology
The Adobe report also helps understand the purchase journey of shoppers during the holiday season:
Cyber Monday shoppers are last-minute closers – sales between 8 PM and 11 PM total as much as the entire day earlier
conversion rates jump to four times the average during the last hour 11 PM – midnight on Cyber Monday
only 22% of shoppers are finished holiday shopping on Black Friday leaving a big upside opportunity on Cyber Monday
mobile is the usual start place for consumers and for the first time, more websites will be visited by mobile devices than desktop
research shows 64% of shoppers have mobile apps installed but only 32% will download one specifically for holiday shopping
37% of consumers say they prefer to receive discounts and offers via email.
Final sales wrap up
By November 29, 50% of revenue will be generated for the key holiday shopping season. At December 13,  75% of revenue will have been made, leaving 25% for the final 12 days of Christmas shopping.
Any revelations in those numbers or new strategies you may be considering for your online business as a result of Adobe's research?
Here's to holiday shopping success if you're a retailer and an enjoyable Thanksgiving holiday with family and friends.
Read Adobe Insights holiday product predictions, Pt 2: Novelty & nostalgia here and Pt 1: Online sales keep climbing here.
You can read the full Adobe Digital Insights Holiday Predictions 2017 report here.
Visual: Adobe Digital Insights