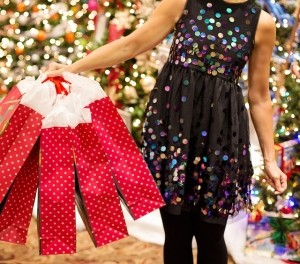 Retailers are not only bracing for the busy holiday shopping season, they're also getting ready to handle the massive merchandise returns by shoppers online and in-store. In fact, with the rise of e-commerce, product returns are a way of life year-round for online retailers.
B-Stock estimates between 11% and 13% of holiday purchases are returned, 20% of all returns happened during the holidays, and it costs twice as much for retailers to handle returns as it does to sell the merchandise, initially.
The National Retail Federation says merchandise returns cost US retailers $351 billion annually and only 48% of returns can be sold at full price according to Gartner research.
Customer expectations are high
Brightpearl research shows what retailers face when it comes to high consumer expectations about returning products and their impact on business:
85% of consumers expect free returns
40+% of retailers have seen increased 'intentional returns' in the past year (customers ordering multiple items because returns are free or cheap)
44% of retailers agreed their margins are being strongly impacted by handling and packaging returns (70% say they will be squeezed further as Try Before You Buy (TBYB) intensifies)
Small-and-medium-sized retailers are most at risk, with 70% worried that try-before-you-buy services will affect their business
Almost two-thirds of US retailers are not deploying technology solutions to process returns.
Brightpearl reports 32% of consumers will abandon an online purchase if there are no free returns and 28% will not purchase if they can't find information about a returns policy.
What are customers returning?

E-commerce is having a big effect on merchandise returns and costs. Invesp says at least 30% of online purchases are returned, while only 8.9% of in-store retail products are returned.
Not surprisingly, clothing, primarily women's apparel, has the highest rate of returns and 50% of consumers expect to return products bought online according to research by BodyBlock AI.
91% of consumers said they purchased clothing online that didn't fit properly and nearly half say they would not purchase from the brand again if the product did not fit or if they received the wrong size.
In another warning to clothing retailers, of those surveyed, 84% of women felt that sizing was random or arbitrary depending on the brand. The message is clear – fit matters.
Appris research shows return rates by retail category including: automotive (22.8%), department store (13.9%), apparel (12.7%), housewares (12.5%), home improvement (11.8%), hard goods (11.7%), footwear (9.6%), and sporting goods (8.2%), beauty (7.0%) and drugstore (1.98%).
Logistical challenges of returns
Bricks and mortar retailers can reasonably predict merchandise returns from a pool of 200 or so items. For large e-commerce retailers, they may face merchandise returns from an inventory of 10,000 or more products.
"The returns of a physical store, it's only going to be within a pool of 200 items," Sucharita Kodali, an analyst at Forrester said. "When you get online returns, it's tens of thousands."
The costs touch every part of the inventory and logistics chain including restocking, warehousing, shipping, product damage, and resale. A 2015 regulatory filing by Urban Outfitters showed that the company set aside 4.4% of its liability reserves to accommodate returns.
These costs to business are rising quickly as e-commerce grows larger every year.
Eric Moriarty, vice president of B-Stock Solutions, an online liquidating platform, told Supply Chain Dive, "It can cost twice as much to put inventory back on the shelf as it does to "sell the stuff in the first place,"
Retailers recognize the need for better merchandise returns management through better logistics, technology, and customer need. Utilizing these new tools is the only way to reduce the impact of merchandise returns on the bottom line.