In the midst of the busiest shopping days of the year, fraudulent returns by consumers continue to cause problems and cost retailers in-store and online.
Overall, product returns decreased slightly from 11.3% in 2017 to 10.8% this year, according to recent National Retail Federation (NRF) research.
There's a small amount of good news as the average returns fraud rate also dropped slightly from 10.8% in 2017 to 8.2% of all returns in 2018.
No-receipt returns challenges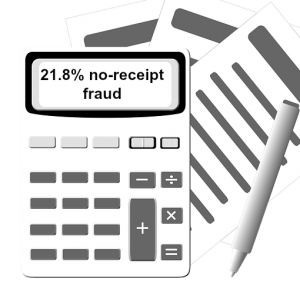 For retailers, customers returning products without a receipt is one of their biggest headaches. The average number of all product returns without a receipt totals an estimated 12%, according to the NRF.
The average number of no-receipt returns in 2017 was 16.4% and 11.3% in 2018. Of these, an estimated 16.8% were fraudulent in 2017 and that increased to 21.1% in 2018.
Online sales returns to stores growing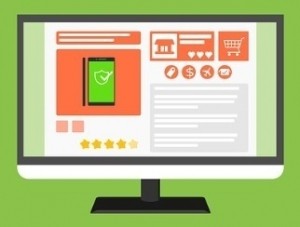 E-commerce makes returns an even bigger challenge as customers increasingly buy online but return product in-store, partly thanks to aggressive promotions of buying online and picking up in-store (BOPIS). It's clear this form of returns is growing, with 92.5% of respondents seeing the same or more returns.
37.9% of retailers reported increases in buy online, return in-store (BORIS) and 28.8% say fraud is increasing in this area.
Holiday 2018 projections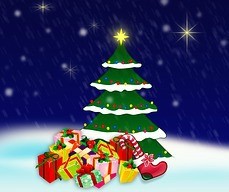 Overall, retailers expect 11.1% of purchases  to be returned the holiday shopping season according to the NRF, compared with 12.9% last year.
Retailers predict 10.3% of these holiday shopping returns will be fraudulent this year, compared to 10.6% in 2017.
Again, slightly better news expected during the holiday season for retailers.
The cost of returns fraud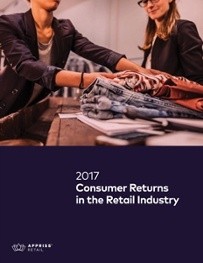 According to a report from Appriss Retail, retailers handled $351 billion in returned merchandise in 2017. Losses from annual merchandise return fraud in 2017 were estimated at $17.6 billion or 5% for the US retail industry.
Losses from returns fraud during the 2017 holiday shopping season were estimated at 10.6% and totaled $3.4 billion.
Nearly 2/3 of consumers returned an item purchased and 27% bought something intending to return it later.
As the Appriss Retail report noted:
"Retailers must offset the negative business impact of return fraud and abuse by increasing prices to consumers and by reducing costs—which too often means a loss of jobs. At an average retail salary of just over $29,400 per year, return fraud and abuse is costing retailers and American workers between 596,000 and 775,000 jobs."
Which retail categories have highest returns?
Return rates by retail category offer an interesting perspective and comparison, including: automotive (22.8%), department store (13.9%), apparel (12.7%), housewares (12.5%), home improvement (11.8%), hard goods (11.7%), footwear (9.6%), and sporting goods (8.2%), beauty (7.0%) and drugstore (1.98%).
New challenges ahead
Amazon is forcing many changes in e-commerce and competitors are responding by trying to accommodate consumer returns as a competitive advantage.
"The increase in Buy-Online-Return-In-Store (BORIS) returns is driving new demands—such as offering "hassle free" returns. The ability to offer more flexible and lenient returns, while still mitigating the risk of fraud and abuse, is ever more critical," according to Appriss Retail.
NRF retailers surveyed seem somewhat optimistic that fraud returns will be down slightly this year. We'll look forward to actual returns fraud data early in the new year as shopping habits evolve in-store and online.
Visuals courtesy National Retail Federation and Appriss Retail