Depending on your investment frame of mind, you can pretty much take your pick for what's ahead for bitcoin in 2018 – ranging from a market meltdown and bitcoin apocalypse to $40,000 bitcoin values and upwards.
Since bitcoin really has no fundamentals, let's look at what a range of "experts", including the bulls and bears, are predicting.
The Bulls
Bloomberg News' Rob Urban reports some see the bitcoin market as "one of the greatest shorting opportunities ever."
Lou Kerner, partner at Flight VC who invests in the cryptocurrency, told Bloomberg News. "You have a lot of zealotry, and a lot of people, including me, who think it's the greatest thing to ever happen in the history of mankind. You have a lot of people who think it's a bubble and a Ponzi scheme. It turns out both of them can't be right."
James Altucher, Founder of Choose Yourself Financial on CNBC: "There's $200 billion in cryptocurrencies out there and over $200 trillion in demand for money — that's the amount of paper currency and gold bullion in the world,"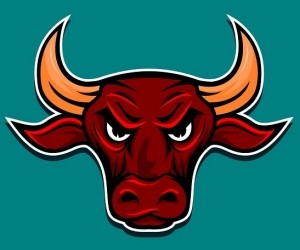 James Altucher on CNBC:  "At least one country's currency is likely to fail soon — likely Argentina or Venezuela. This will lead to mass adoption of bitcoin among that populace. That will in turn lead to bitcoin rising by more than $50,000 when it happens."
Spencer Bogart, Blockchain Capital on CNBC:"[$1 million bitcoin by 2020] seems reasonable though I'm not putting out so many price targets these days. That seems reasonable. Listen, as with most technology shifts, let's think about what young people are doing."
Ronnie Moas, StandPoint Research in Cointelegraph: "In the next 6-12 months I expect that Bitcoin will make a push towards $15,000 (and possibly $20,000). I look at the 'Bitcoin price' as Bitcoin plus Bitcoin Cash plus Bitcoin Gold… by that calculation we [have already] hit $10,000 … up from $2,570 when I recommended Bitcoin in early July.This is not a bubble and it is not irrational exuberance. Bitcoin is currently trading 80%-90% below where I think it's going in the next five years."
Mark Yusko, CEO of Morgan Creek Capital Management ($3.7 bln in assets under management): "has not shied away from making predictions, suggesting that Bitcoin will eventually be worth $400,000."
Thomas Lee, Fundstrat on CNBC:  "The digital currency could be worth as much as $55,000 by 2022, Lee said in a report titled "A framework for valuing bitcoin as a substitute for gold." We believe one of the drivers [of bitcoin] is crypto-currencies are cannibalizing demand for gold," Lee said in the report."
Mike Novogratz: "Former Fortress hedge fund manager Michael Novogratz said Monday that bitcoin can multiply more than four times in roughly the next 13 months. "Bitcoin could be at $40,000 at the end of 2018. It easily could," Michael Novogratz said Monday on CNBC's "Fast Money." "Ethereum, which I think just touched $500 or is getting close, could be triple where it is as well."
Jehun Chu, Kenetic on Bloomberg: "I think we're going to see $50,000 by the end of 2018 for bitcoin. Every month, we're revising our targets up. I think with everything that's coming, the one-two punch with the Cboe and the CME, I think the entire world is on the watch for the real liquidity that can enter this market."
Trace Mayer in CryptocoinNews: "Trace Mayer, who proclaims to be an entrepreneur, investor, journalist, monetary scientist and ardent defender on his website, took to social media to make his prediction. According to him, by February 2018, bitcoin's value will be worth $27,395.
John McAfee on Twitter: "When I predicted Bitcoin at $500,000 by the end of 2020, it used a model that predicted $5,000 at the end of 2017. BTC has accelerated much faster than my model assumptions. I now predict Bitcoin at $1 million by the end of 2020. I will still eat my d**k if wrong."
Fraud, scams and bubbles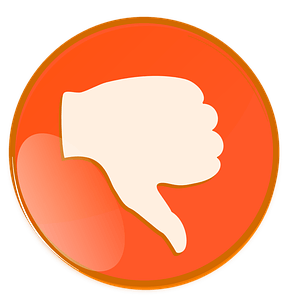 We couldn't find any apocalypse "experts" willing to put a specific downside price on bitcoin for next year, so we'll rely on a quick collection of naysayers who don't like it because it's new, it's unregulated, it's unpredictable, it threatens their traditional business, or they simply don't get it.
If you want to browse a collection of articles cataloging the long list of traditional business critics, take a look at our Scoop.it site "Cryptocurrency & Blockchain Insights."
Eric Pichet, Professor, Kedge Business School: "Unfortunately for lucid minds, even if there is a way to sell bitcoin in the open, this strategy is out of the question and could be disastrous. Indeed, no one can predict either the duration or the peak of the speculative wave and, as Keynes has taught us, "  the market can remain irrational longer than you can remain solvent". There is only one thing left to do: sit on the bank of the river to see the body of the bitcoin pass, a future day.
 James Altucher on CNBC: "Despite the optimism, there will be a massive wipeout, and 95 percent of the alt-coins out there will go away — just like the dot-com bust. The surviving coins will go up a ton. This will happen within next four-six months." [Editor's note: not a naysayer, just realistic]
Roy Sebag, CEO of Goldmoney: said he first invested in bitcoin in 2011, and sold most of his 17,000 bitcoin between May and June because he believes the long-term value will be zero.
Malwarebytes, Anti-malware company:  said it prevented almost 250 million coin-mining attempts on personal computers in the past month alone, as more and more cyber-thieves use all means to ensnare bitcoin investors.
Emin Gün Sirer, Associate Professor at Cornell University: " If it wants to deliver on its promises and potential, lots of new developments need to happen…A coin whose price you think will go up because other people will put their money into it also makes a poor store of value: that's a speculation vehicle,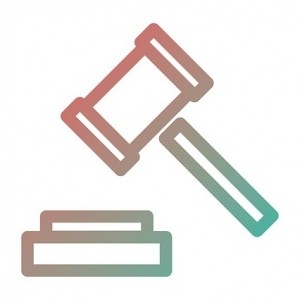 and those new people will have difficulty having their investments retain their value in turn."
James Taylor-Copeland, the founder of Taylor-Copeland Law: recently told Bloomberg Law "I think that this [cryptocurrency regulations] is all a lot closer than people think, because quite frankly the amounts of money involved now are too significant for regulation and litigation not to be coming."
So where does it all come out in the wash in 2018?
Our view is there is a roller coaster ride ahead when it comes to bitcoin and cryptocurrency values. But the breakthrough in bitcoin interest and involvement has happened which means more investors and more innovation  in the future. We expect more regulation and it's not a bad thing if it weeds out all the bad actors.