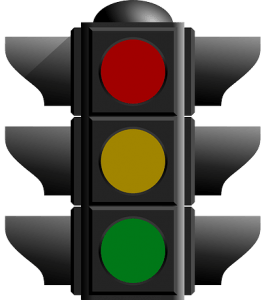 Monday saw the first lawsuit by the US Securities and Exchange Commission's cyber unit against an ICO called Plexcorps.
According to securities experts, it's a sign of increased legal and regulatory challenges ahead for both ICOs and cryptocurrency exchanges.
With Coinmarketcap.com tracking more than 1,300 digital tokens with a total estimated market capitalization of more than $295 billion, regulators have no choice but to increase oversight and investor protection.
US regulations coming soon
The list of countries issuing regulations or evaluating the need for stricter controls on cryptocurrency trading, ICOs and digital exchanges includes Japan, Korea, China, the UK, India, Russia and numerous European countries.
Regulations in the US are not far behind.
"The bottom line is, if someone has $1 million worth of x coins and they lose that because of something an exchange does or a third-party does, they're going to file a lawsuit," Stephen Palley, corporate and commercial litigation attorney at Anderson Kill P.C., told Bloomberg Law. "When you're trying to figure out who to sue, you look for the most obvious, you look for defendants who are easiest to identify and who have assets."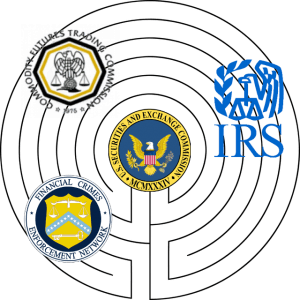 Among the US organizations which will soon step forward with regulations are the Securities and Exchange Commission (SEC), the Commodity Futures Trading Commission (CFTC), the Treasury Department's Financial Crimes Enforcement Network (FinCEN) and Internal Revenue Service (IRS).
James Taylor-Copeland, the founder of Taylor-Copeland Law recently told Bloomberg Law "I think that this is all a lot closer than people think, because quite frankly the amounts of money involved now are too significant for regulation and litigation not to be coming."
More lawsuits, more enforcement in 2018
In addition to the SEC's fraud charges against Plexcorps, the IRS recently sought  records for thousands of investors in San Francisco-based cryptocurrency
exchange Coinbase. Coinbase is growing at hundreds of thousands of new users a week but is resisting the IRS request.
Ripple Exchange was the first exchange sued by the Financial Crimes Enforcement Network (FinCEN) in 2015 over concerns for not enforcing anti-money laundering guidelines and reporting suspected violations.
Bitfinex exchange exited the US market in August citing "more challenging" regulations. Other international exchanges and  cryptocurrency-based businesses have yet to enter the US market despite its attractive size.
The philosophy of cryptocurrencies was originally based on privacy, security and anonymity.  This conflicts directly with regulators' needs for more information, monitoring and transparency.the
As new bitcoin futures trading launches by CME Group and CBOE, time will tell how soon regulators pile on to the new digital space and what that means for investors.
You can read more at Bloomberg here.