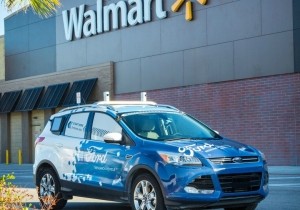 Shopping at Walmart got even easier if you live in Miami, thanks to a collaboration between Walmart, Ford and delivery service Postmates.
The new test drive lets customers shop for groceries online, have their order picked and packaged by Walmart's personal shoppers and delivered in a driverless deliveries vehicle.
Already test driving with Waymo
Walmart has already tested driverless customer pickup and delivery in a project with Waymo in Chandler, Arizona. In that project, customers would order groceries online, be picked up, taken to the store, handed their grocery order and returned home by a Waymo vehicle.
Handy or what?
Upping the retail delivery ante
Working with Ford and Postmates, Walmart has upped the competitive grocery game.
Tom Ward, SVP of Digital Operations for Walmart said in a company announcement, "We're still learning – it's a pilot – but, we want to make sure we stay on the cutting edge of grocery delivery by exploring what's new and next."
Walmart and Ford are optimistic the autonomous cars have a future in US retail.
"Before self-driving cars can go mainstream, we must get a better sense of how people want to interact with them. Together, we will gather crucial data to learn the best way to bring items to customers," Ward added.
In partnership with Postmates' delivery system, Walmart also offers home delivery of groceries that now reach more than 40% of US households.
Free delivery most-desired perk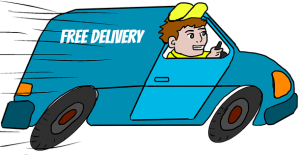 According to research by Bizrate Insights for Internet Retailer, 70% of loyalty program members said free shipping was their most valuable perk followed, followed by reward points for discounts (61%), coupons (51%), digital rewards (19%), and early notification of sales (11%).
68% of those surveyed belong to Amazon's Prime membership program and 48% said free shipping was the most important feature for them.
We think Walmart and other retailers exploring the future of free and driverless delivery programs are onto something and it looks like consumers agree.