Hard to believe I know but 25 years ago, on August 11, 1994, Visa processed the first-ever online payment.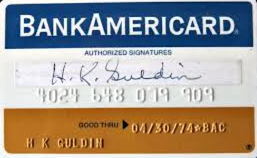 And what was that first purchase?
Some claim the first-ever online purchase was a large pepperoni pizza from Pizza Hut, long before the days of gourmet pizzas and cheese-stuffed crusts. Not so, according to The New York Times.
The buyer obviously had great musical taste because it was the sale of rock star Sting's CD "The Summoner's Tale" by Swarthmore college student Dan Kohn. He sold it to a friend in Philadelphia for $12.48 plus shipping.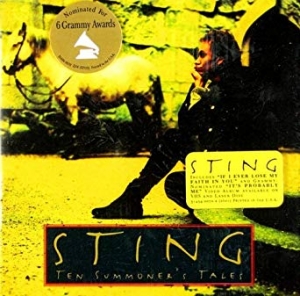 It was purchased that fateful day in August 1994 using a secure Visa credit card transaction and it arrived at his friend's house days later! The card was secured using PGP (Pretty Good Privacy) data encryption which was good enough in those early days.
Kohn formed the Net Market Company in New Hampshire with several other new college graduates according to Rob Arcand in a fascinating Vice article recounting the story.
In today's era of same-day delivery from Amazon, Walmart, and many other retailers as well as the ability to buy practically anything online, e-commerce is something we all take for granted. Especially millennials.
Remember e-commerce's early days?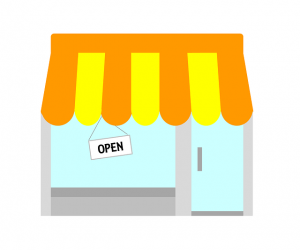 It's fun to take a little trip down memory lane, particularly when it comes to e-commerce.
A video from Shopify about the history of e-commerce notes that as early as 1971, Stanford and MIT students were messaging and sending pot to other students via the pre-WWW Arpanet although no money apparently changed hands. With legalization underway in some states, history seems to be repeating itself.
Then there was Jane Snowball, a 74-year old UK grandmother who purchased eggs, margarine, and cornflakes using something called VideoTex in 1984 where she placed her order online and when it was delivered, she paid cash! Not quite e-commerce, as we understand it today
Books sales arrive online in 1994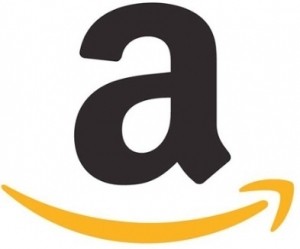 One of the earliest online shopping experiences was Book Stacks Unlimited, an internet bookstore started by Charles Stack in 1992 which began as a dial-up bulletin board two years before Amazon. By 1994, it became Books.com and was later bought by Barnes & Noble.
In 1994, Jeff Bezos started Amazon in his Bellevue, north-of-Seattle suburb garage. He originally called it Cadabra but changed it several months later. The first book sold on Amazon.com according to Wikipedia was one you've definitely never read – Douglas Hofstadter's Fluid Concepts and Creative Analogies: Computer Models of the Fundamental Mechanisms of Thought.
Pizza sales delivered online in 1994 too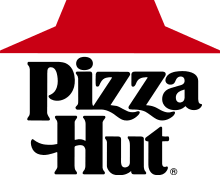 Pizza Hut did in fact start online pizza sales in 1994, according to the Los Angeles Times. The pilot project was called PizzaNet and it launched in August 1994 in Santa Cruz, CA.
Compared to today, e-commerce wasn't quite so easy.
"The hardest part was to get the Internet connection in," confides Jon Payne, Pizza Hut's director of point-of-sales development, who is overseeing the technical aspects of the PizzaNet pilot in Santa Cruz. "Otherwise, this was very easy to execute . . . almost routine. The cost of doing this was minimal; we had done a lot of the necessary software already."
For pizza customers, ordering online also was an extra-large challenge. First, we needed internet access. Remember, we're talking 1994 here. Then you needed an interface called Mosaic to connect to the centralized PizzaNet server at Pizza Hut headquarters in Wichita, Kansas.
An online menu presented pizza and beverage choices, you entered your key personal data, the order zipped back to head office via modem (Remember those?) at the amazing speed of 14.4Kpbs. The local restaurant was notified, and then they telephoned to verify the order and your address again. Finally, cash was paid on delivery. Ah, the early days of "e-commerce."
Need we also remind you of the 1995 Pizza Hut TV ad campaign featuring Donald and Ivana Trump? And the future POTUS chowing down crust first?
The August 25, 1994, Los Angeles Times article enthused further about the future possibilities of e-commerce:
"Why not customized T-shirts? Log on to the Internet and browse through assorted logos and designs. Mix, match and modify them to suit your interest. Then superimpose them onto the virtual T-shirt on the screen. Hit the right key and within 48 hours your new shirt is Fed-Exed to the desired address."
Kind of makes you teary-eyed doesn't it?
History of gift cards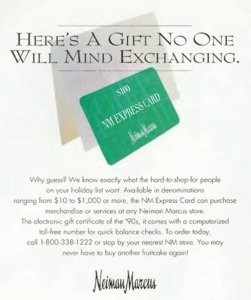 Neiman Marcus introduced the first payments-oriented gift card in 1994, although Blockbuster (remember them?) was a close runner-up according to Wikipedia:
"Neiman Marcus and Blockbuster were later followed by the Mobil gas card, which initially offered prepaid phone value provided by MCI. Kmart was next with the introduction of the Kmart Cash Card, which in the early generations provided prepaid phone time with AT&T. Later Kmart and Mobil dropped this feature, as it was not profitable for them. The Kmart Mags Pangilinan Cash Card was the first replacement for cash returns when a shopper did not have a receipt for a gift."
An estimated $130 billion was spent on gift cards in 2017 and $1 billion in gift cards goes unspent, so in some ways, we haven't quite wrapped our arms around this e-commerce thing entirely.
Who else were e-commerce pioneers?
Wikipedia's Timeline of e-Commerce has a reminder of some of the e-commerce startups who launched and survived, and others who have disappeared, including: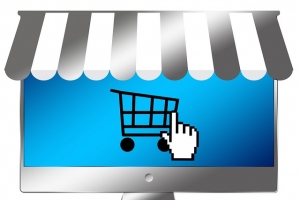 CompuServe (1969) – first US e-commerce company founded
Boston Computer Exchange (1982) – a BBS selling used computers
Minitel (1982) – a French Videotex service
CompuServe (1984) – online marketplace with color pictures
WorldWideWeb (1990) – Tim Berners-Lee launches web browser
Amazon (1994) – created in 1994 and launched in 1995 by Jeff Bezos
eBay (1995) – online marketplace opened
Netflix (1997) – was it really that long ago?
PayPal (1998) – ditto
Alibaba (1999) – China's version of Amazon launched
Safeway (2002) – first online grocery service introduced
Shopify (2006) – everyone's online storefront launched
Groupon (2010) – daily deals for all.
The list is even longer and is enjoyable reading.
Internet Retailer estimates consumers worldwide spent $2.8 trillion online in 2018, so e-commerce has come a long way since that first secure credit card purchase in 1994. It's also evolving very quickly, and we'll look back another 25 years from now and marvel at how much it's changed once again.
Hope you enjoyed this e-commerce history lesson and you can also read about the first ATM here.