Could ATMs go the way of the payphone and fax machine thanks to the decline in cash payments and the growth in digital and mobile payments and other fintech innovations?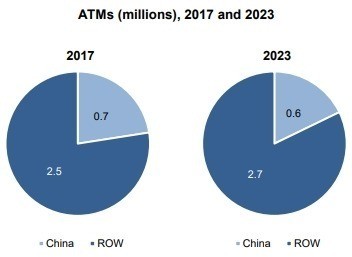 A new report from RBR Research shows the number of ATMs installed worldwide peaked at 3.28 million in 2017. Researchers expect the number of ATMs to slowly decline to 3.23 million ATMs by 2023.
Not to worry if you still use ATMs. The decrease is primarily due to an expected drop of 100,000 ATMs in China. Meanwhile, by 2023 the total number of ATMs installed around the world (excluding China) will still grow by another 200,000.
50 years of ATMs
It's hard to believe ATMs have been around for more than 50 years. There's some dispute about who invented the ATM with UK and US investors and companies each staking a claim.
One thing's for sure, the technology made a big impact in the payments world. In "A Brief History of the ATM" The Atlantic said the first dispenser may have been installed in Japan in the mid-1960s. Three independent banks in Europe put ATMs in the hands of consumers: the Bankomat in Sweden, and the Barclaycash and Chubb MD2 in the UK.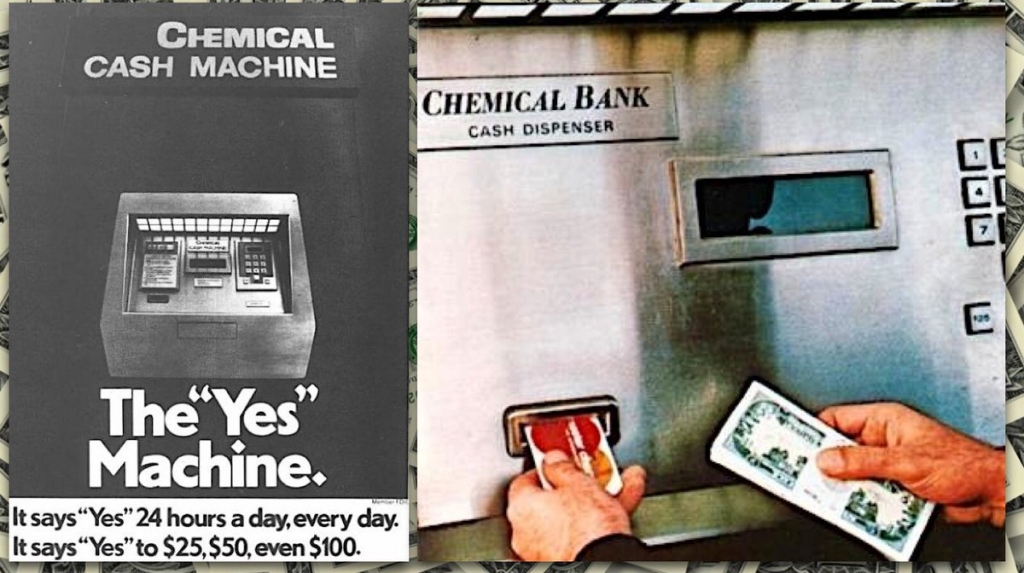 The first US ATM was installed on Sept 2, 1969 by Chemical Bank at its branch in Rockville Center, New York and the innovations and new functions have grown steadily ever since.
While IBM helped Swedish banks, introduce the first networked ATMs, by the mid-1970s networked ATMs were common in most developed markets.
When you think about IT, these machines were impressive, having to stand up to weather, customer abuse, occasional theft attempts, hackers, and much more. It's quite a history.
Where are ATMs headed?
China has 25% of the world's installed ATMs. In 2017, the number of ATMs dropped by 20,000, setting the course for the future as Chinese consumers eagerly adopt digital payments and mobile apps.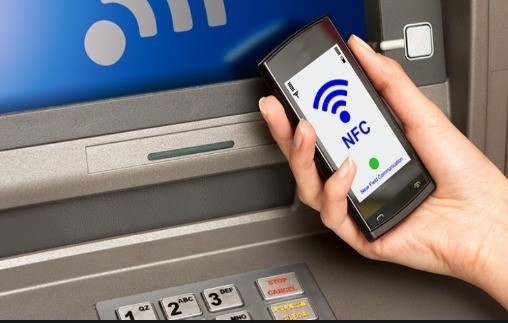 The slight decline in ATMs in Western Europe is also due to the popularity of digital payments as well as branch closures. With 400,000 ATMs installed in the US, they're not likely to disappear anytime soon, as the US lags the rest of the world in digital payments and mobile payments growth.
Meanwhile, in Latin America, the Middle East, Africa, and many other Asian markets, ATM installations will continue to grow despite other reductions.
Rowan Berridge, who led RBR's Global ATM Market and Forecasts to 2023 research, said, "Convenient access to cash remains a priority for a great many customers around the world, and ATMs will continue to be a key cash delivery channel in the years to come."
But, like the payphone and fax machine, someday in the not too distant future, ATMs will simply be a nostalgic memory.
You can read more about the RBR Research report on ATMs here.