Remember when you last went looking for a pay phone and found one? I can't. It's probably been 15 years.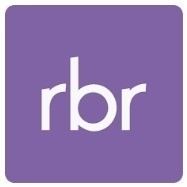 We could be seeing the early stages of a similar trend for ATMs if a new research report from London-based RBR is any indication. Researchers found that the number of ATMs installed in the five largest markets – Brazil, China, India, Japan, and the US dropped nearly 6% in 2018 to 1.62 million.
These five markets contain more than half of the ATMs installed in the world and only India showed a slight increase. The RBR Global ATM report said global installations of ATMs also fell by 1% in 2018.
Drop in ATMs varies by market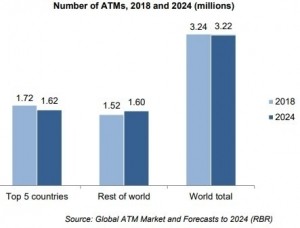 The reasons for the decrease in ATMs differ by market. In the US, bank branch closures were the biggest reason for a decrease as well as the withdrawal of some machines as vendors chose not to upgrade to new, more expensive EMV-standards.
In China, the use of mobile for payments is an obvious factor in fewer ATMs. Looking for efficiencies and lower costs, banks in Japan chose to share ATM machines requiring fewer new installations – likely a trend that may show up in other developed markets. In Brazil, the impact of increased use of digital payments by consumers was a factor in fewer ATMs.
Where are ATM numbers growing?
RBR says the number of ATM installations grew in developing markets across Asia-Pacific, the Middle East, Africa, and Latin America. Hardly surprising, given that cash is still an important factor in local economies that have not yet adopted technology as fast as more developed nations.
RBR says the global ATM count will decrease from 3.24 million machines to 3.22 million by 2024. It feels inevitable given the pace of technology change and globalization.
Impact of new technology
While payments industry futurists love to imagine a world without cash, humans are notoriously resistant to change. Compared to China, adoption of mobile payments in the US is relatively slow. In some countries, Amazon deliveries are still paid for in cash by a majority of consumers.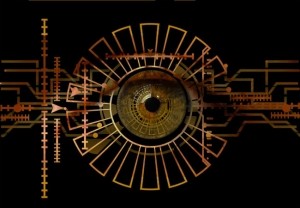 But soon won't we be paying with a smile, a fingerprint or the wink of an eye? As exciting as cardless payments and biometrics are, there is pushback in the US against cashless technology.
San Francisco is the latest city to ban cashless-only stores calling it a form of discrimination against those who don't have bank accounts or can't afford the technology.
That list of jurisdictions now includes Pittsburgh, Massachusetts, and New Jersey who say cash must still be accepted by stores. And New York City is also considering the question. Amazon has already responded saying that its new Amazon Go "cashless" stores will still accept cash.
Around 25% of US consumers still pay for products and services with cash, according to the Global Cash Index report issued by PYMNTS. You can read more about the history of ATMs here.
The ATM industry still believes there's a future for ATMs. David Tente, executive director for the US and the Americas at the ATM Industry Association, says US demand for the cash machines is steady. "The current population is still pegged at between 475,000 and 500,000," he adds. "I don't think that branch closures have hurt the financial-institution ATM population much at all."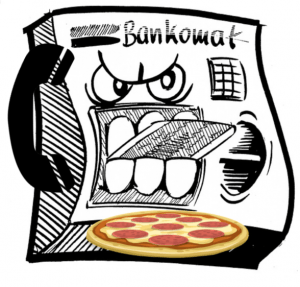 With more e-commerce will come an evolution but not a revolution. Remember, ATMs are also handy for bill payments and other banking functions. You'll still be able to find a local ATM not too far from you, but 10 years from now, that will surely not be the case.
Maybe ATM manufacturers should consider building ATMs that include a pay phone, a pizza oven, and payments with cryptocurrency? Now there's a big idea!