By Steve Kramer, Vice President, Product, PayNearMe
As the payments industry evolves, technologies to support cash payers must also change.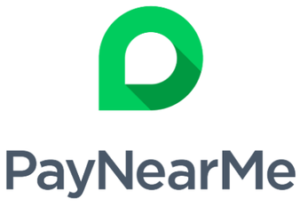 When you look at the numbers, you might be tempted to count cash out. After all, Venmo, the industry's most popular peer-to-peer payment app, transacted $148.8 billion in the US last year. That figure is expected to reach $304.52 billion by the end of 2023. And, with more consumers using digital wallets, Apple Pay is expected to see $686 billion in transactions by 2024.
Even with the rapid adoption of these new payment types, it's short-sighted to write off cash as a tender for days gone by – or even as an inconvenient nuisance. Consumers still use cash for 26% of all payments. Interestingly, the amount of cash in circulation actually increased in 2020 at a pace not seen since the end of World War II, to $2.07 trillion.
Does cash still count?
Cash remains a necessary and preferred payment method for many customers, for example, people living in rural areas with poor internet connectivity, those who rely on cash for financial independence, people who find using digital services difficult, and unbanked and underbanked individuals.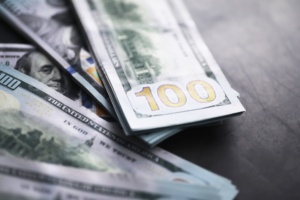 Bill payment technology innovations — such as PayNearMe's unique solution for digitizing cash — enable businesses to maintain cash bill pay options for customers who rely on cash to make their payments. This innovation lets customers pay their bills using cash at many retail locations they already frequent, such as 7-Eleven, Walmart, and Family Dollar. The customer simply shows the retailer's cashier a personalized cash barcode, pays the bill, and collects a receipt. The transaction then transmits digitally to the biller. 
Not only is this technology frictionless for both customers and businesses, but 26% of Americans would also be likely to pay their bills with cash in-person at a retail location if they had the option, according to a recent bill payment study.
3 reasons cash still matters
With the knowledge that technology is available to support cash bill payments, here are three reasons businesses need to maintain a cash bill payment option for customers:
Many customers still use (and even prefer) cash.
Americans still carry cash. In fact, on any given day, the average American carries $57-59 in cash and uses it to pay for 26% of purchases. People with a household income of less than $25,000 use cash more frequently, making up 47% of their transactions. Many people like the convenience cash payments allow. Others may be trying to control spending by using cash over cards. Finally, some (14% of consumers) simply prefer cash to other payment methods.
Many of these Americans also prefer to pay their bills in cash. In fact, if offered, 35% of adults aged 18-29 would be likely to pay their bills with cash at a retail location such as 7-Eleven, according to the study.
Despite the rise in new payment types, cash remains an important option for your customers.
Many Americans get paid in cash and prefer to use cash earnings to pay essential expenses.
From waiters to home care workers, a sizable workforce segment has always been paid in cash. Waiters and bartenders earn more in tips than from their hourly base wage, and a large percentage of those tips are paid in cash.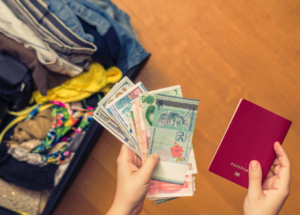 More Americans are taking on cash-based side jobs to make ends meet — picture everything from teaching music lessons to selling items on Facebook Marketplace. A simple search of Indeed.com pulls more than 1,000 cash-paid jobs, a telling sign of the popularity of cash in the workplace.
That means cash still flows through US pocketbooks, and many Americans depend on their cash-based income to pay for essential expenses such as rent and utilities. In fact, 31% of consumers aged 30-44 would be likely to pay their bills with cash in-person at a retail location if they had the option.
Regardless of how your customers choose to pay their bills — whether by card, ACH, Apple Pay or Google Pay, or cash — giving them more choice is a good idea.
More than one-fifth of Americans are unbanked or underbanked.
According to the FDIC, 25% of US households are unbanked or underbanked, meaning they choose to conduct some or all of their financial transactions outside of the mainstream banking system. For these millions of Americans, cash is a necessary tender for paying for everything, including their bills.
Unbanked and underbanked populations frequently pay their monthly bills using cash. According to the FDIC, cash is the primary method for paying monthly bills by 26.2% of underbanked families compared to only 9.8% of fully banked families.
OneMain Financial is an example of a lender using technology to support cash-pay customers and simultaneously eliminating in-person cash payments at branch locations. Customers who prefer to use cash now receive a single barcode for the life of the loan. Each time they want to make a payment, they visit a neighborhood retail location and pay the cashier. The lender's goal to leave no customer behind is noteworthy. Every business should consider serving underserved populations that require a reliable and convenient cash option for bill pay.
Cash may seem like an old idea, but enabling your customers to pay on time, reliably, and conveniently is still timeless – and essential. Thankfully, there's a way to bring cash-pay customers into the digital marketplace, and it pays to make cash payment technology part of your modern payments platform.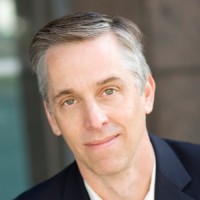 Steve Kramer is Vice President, Product at PayNearMe, where he leads the product development team. With more than 25 years of payments and product experience, Steve ensures PayNearMe's solutions lead the market by reducing consumer friction and offering the broadest range of payment options and channels while staying focused on security and reliability to ensure clients collect every payment, every time.
Related PaymentsNEXT coverage:
Research: What consumers say about bill payments? Fail
Shoppers can pay bills in cash at any Walmart MoneyCenter