Accenture predicts UK digital-only challenger banks will triple in size from 12 million users to more than 35 million users in the next 12 months.
A new Accenture report says five million new customers opened digital-only bank accounts in the first six months of 2019, reflecting 170% growth in customer acquisition.
Challenger bank balances grew 5X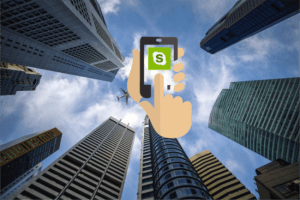 Not only are challenger banks meeting the challenge of acquiring new customers, new customers clearly like what they see as average account balances grew five-fold from $84 to $422 in the first six months of this year.
And who are some of these digital-only, social savvy champions of the challenger banks in the UK? They include Starling Bank which launched in 2014, Revolut (2015), Monzo (2015), OakNorth (2015), Atom Bank (2016), N26 (2016), and Metro Bank (2010).
Revolut now has more than 4 million customers who have completed more than 250 million transactions with a total value more than $305 million. Monzo has 2.2 million customers and expanded into the US in June, while Berlin-headquartered N26 launched its own expansion into the US in July.
OakNorth is one of the biggest challenger banks with an April valuation of $2.8 billion and reached profitability last year. Starling Bank passed 500,000 customers in February and expects to reach one million by the end of 2019.
US challenger banks ahead?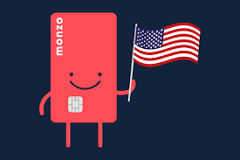 In the US, 1,947 bank branches were closed according to S&P Global in response to competition, costs, consolidation, changing consumer banking expectations and digital desires, and likely in anticipation of the arrival of more challenger banks.
Some of the newer US challenger banks include Aspiration (2013), Chime (2013), BankMobile (2015), and the digital bank with the best name ever – booyah! which just opened in late August 2019.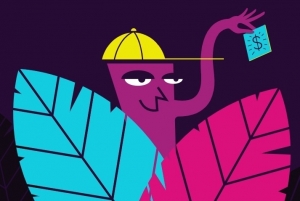 Don't you just love the thought of picking up the tab for dinner at Chez Michel and paying with your booyah! debit card?
Finder.com has a useful list of more than 70 of the UK challenger banks to date and FinTechFutures.com features some of the newest denizens of US digital banking.
Service is winning customers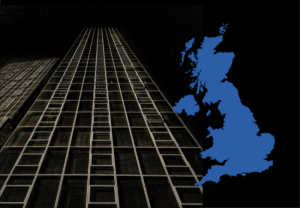 Accenture reports that UK digital-only banks earned Net Promoter scores of 62 compared with traditional banks at only 19. How ironic that challenger banks, with no customer-facing employees, seem to be winning on customer service compared to traditional banks who are struggling with their high staffing and branch overhead costs.
Another irony is that traditional big banks are now investing heavily in technology and artificial intelligence in order to reduce their costs and try to regain a customer service advantage. That's not always working as our post last week on US big bank mobile account opening failures showed (see Social experiment shows banks' mobile sign-ups fail.)
Challenger banks have a significant cost advantage with the average operating cost per customer at $25 to $61, compared to over $208 for a traditional bank.
Challenger banks losing money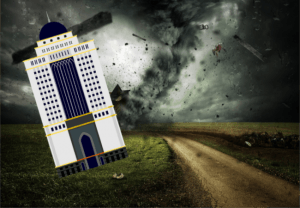 Challenger banks are not yet profitable, and Accenture estimates they are losing an average of $11 per customer.
"While digital-only banks are popular, they are not yet universally profitable and customer acquisition alone does not guarantee long-term success or competitive agility. These banks evidently show great promise. They have been a catalyst for positive change in banking, but there are deeper issues that need to be addressed as they scale," said Tom Merry, Managing Director at Accenture Strategy.
The future of banking is digital, but for whom?
Although traditional banks are still where most UK consumers have their primary account, digital-only banks are quickly gaining momentum.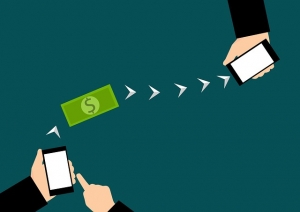 "Core challenges in terms of balance sheet scale and funding, risk management and compliance cast some doubt over whether convenience, customer experience and the cost advantages of digital-only banks are enough to ensure long-term success. It remains to be seen whether there will be a radical overhaul of the banking industry as a result of these new entrants, or simply a continued evolution," Merry added.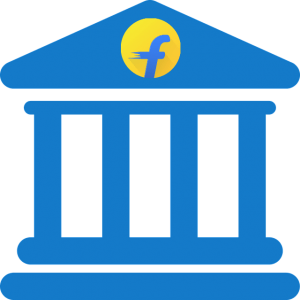 The future for banking is definitely digital with a continued breathtaking pace of growth and innovation in services, features, technology, and competition.
And, tripling the number of customers, in just 12 months in the UK? Losses aside, that's pretty darn impressive!
We're thinking the future will be also be filled with mergers, acquisitions, alliances, partnerships, and a continuing profitability challenge for the new challenger banks.
Check out Accenture's news release on UK challenger banks here.
booyah! visual courtesy booyah!