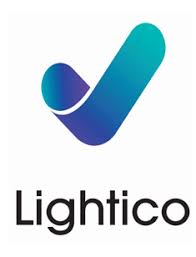 The poor traditional banks. Under siege from digital bank startups and well-financed fintechs. Profitable now, but potentially less so in the future. Unless they can figure out a way to attract new, younger, digital-savvy customers.
A new social experiment by digital customer interactions company Lightico asked a group of college students to open a bank account and apply for a credit card at four big banks on their mobile device.
"Millennials and Gen Zers are shaking up traditional customer expectations, so we set out to find exactly what they're looking for from digital interactions. Rather than asking them to describe their preferences, Lightico facilitated a social experiment where students digitally opened a bank account and applied for a credit card at some of the world's leading banks. Their experiences reveal an alarming issue — banks are still not reaching younger generations. If banks don't make their core processes 100% digital and mobile, they're going to have a difficult time attracting and retaining these consumers," said Lightico CEO Zviki Ben-Ishay.
The results show how big banks are struggling to connect with new customers and meet their digital expectations.
The mobile account opening experiment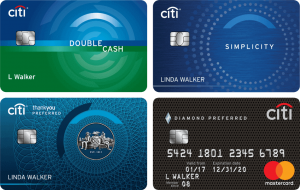 Students were asked to use their mobile device to open checking and credit card accounts at Citibank and Bank of America, as well as a credit card at Capital One, and a checking account at Wells Fargo.
The students were asked to publish a blog describing their digital account opening experiences. Let's just say things didn't go so well. Their words speak volumes about the sad state of digital at these big banks:
"I've left the app, linked the account to my existing Chase account in my browser and I'm now back in the Citi App. Wow, that's a lot of jumping around."
"I'm a step closer to getting that money. All I need to do is sign up for a credit card. But where is the form? argg. It's nowhere to be found on the website."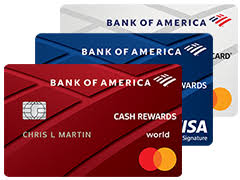 "This was a major customer service FAIL – Why are they sending me to a website or visit a branch? I don't have time for that."
"There were eight different options of cards. Who knew there were eight types of Credit Cards? I was unsure of what I wanted or needed as this was all very new to me."
"Hmm, if I choose the travel card, is my card not secure because I didn't choose the secure card? Anyways, it's all been a bit of a headache."
"Why wasn't I guided through the process? Asked qualifying questions? Or helped in any way that would make me feel like an empowered buyer."
"I'm still broke but it didn't take me too much time to realize that the situation wouldn't change. I'm gonna give Citi Bank a mediocre score. They could have been straight up with me from the start, but at least they didn't make me wait for the rejection that they were so ready to give me."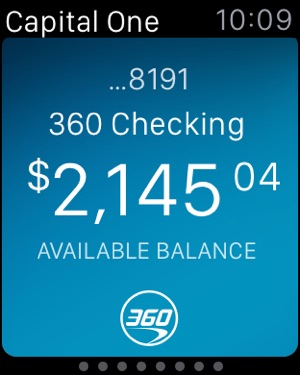 "I submitted my application after entering in all of the information that they wanted. It then said that my application is in review and that I will receive an email with their decision once it is approved."
"What is APR, why is there no definition of APR? What are these numbers? What is the difference between Interest Rates and Interest Charges? Somebody, anybody?"
"Overall, the Bank of America experience could have been easier, like they started pretty well but the application was lacking in design and explanations."
"While it took them 10 minutes to immediately deny my application, it will take Capital One 7 to 10 business days to send me my rejection letter, funny how that works out."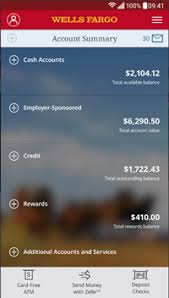 "At this time the app timed out, claiming it had been idle for 15 minutes which wasn't true (like I know I was a bit shaky taking the scan but definitely not 15 minutes shaky)."
I think you get the idea by these comments that all is not well when it comes to applying for a checking account or credit card on a mobile device at these big banks.
Surprising number of pain points and negatives
Admittedly, students aren't necessarily highest on the food chain when it comes to new business targets for financial institutions.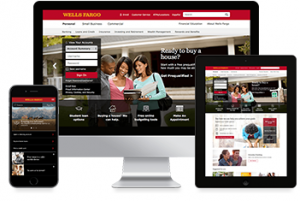 Based on the student comments, I'm certain that any other non-student applicant would be just as frustrated. The students' digital experience frequently failed, was confusing, lacked continuity, did not provide enough information, and was not integrated with other customer support channels.
"Millennials and Gen Zers are used to instant gratification from day-to-day experiences with apps, like Amazon, Uber, and Facebook, so they hold the same expectations for their bank. To increase millennial and Gen Z appeal, banks need to provide immediate and convenient digital interactions," said Jake Levant, VP of Marketing.
Levant offers three things banks can do to improve their digital experience and appeal to millennial and Gen Z applicants: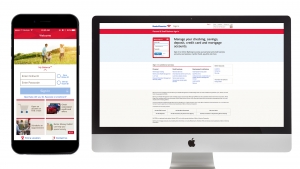 banks should adopt intuitive, completely mobile solutions that allow customers to finish an entire application, onboarding, and transaction processes through one central location on their phone, supported by familiar text message support
simplify identification and form collection using easy to implement tools like e-Signatures and smart e-Forms that allow customers to complete paperwork in real-time, as well as ID authentication solutions that verify customers' identity through an image of a driver's license
combine mobile solutions with human touch and support to guide new applicants quickly through the process.
A student name David added further insight into his app experience:
"The banks' messaging throughout the apps assured me opening up an account and applying for a credit card would be easy, but in reality, it was difficult. I had to open and close the apps several times to complete all the steps, struggled to find the necessary forms, and was forced to read through an overwhelming number of card options. When I finally resorted to contacting customer service agents for help, I was directed to physical branches, defeating the entire purpose of using a mobile app. In the end, I was rejected for a card without an explanation, and I have no interest in attempting this process with these banks again down the line."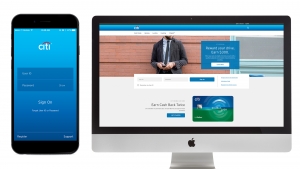 Another student named Caryn summed up her mobile app experience:
"Applying for your first credit card is an intimidating process, so I thought completing the application using my phone would make it simpler. I quickly found out that was not the case. It took much longer than the applications promised, and I experienced multiple glitches that caused the apps to shutdown mid-use. After signing off on lengthy Terms & Conditions that I didn't take the time to read, I waited nearly a week to receive a rejection letter. The process was confusing and misleading, and I walked away not having much confidence in the banks."
A few positives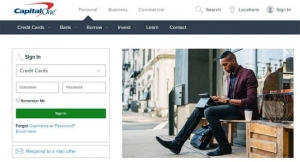 The good news according to Ben-Ishay is that accommodating the digital expectations of new, younger consumers isn't as challenging as it may seem.
"With Gen Z entering the workforce, it's more important than ever for banks to prioritize younger generations' experience preferences. Financial services companies are often among the last to digitally transform because of the high volumes of sensitive information they handle and the compliance requirements that come with that. But what many of these companies don't realize is that they don't have to do a complete digital overhaul to appeal to today's consumers. Instead, they can implement a solution to immediately modernize their current customer-facing processes and ensure smooth digital interactions that make or break a customer's experience with the company," he added.
So, the message for Citibank, Bank of America, Capital One, Wells Fargo, other big banks, and any other business for that matter is, if you want to attract a new generation of customers, you need to reinvent and modernize your mobile presence so it's in tune with their expectations. See more of Lightico's mobile banking experiment here.