Welcome to this week's global payments news roundup which leads off with an interview with Bank of America CEO Brian Moynihan who talks about moving towards a cashless society. Next, we look at Facebook's Libra cryptocurrency announcement and what's ahead for the proposed new cryptocurrency and financial system. Walmart has filed more drone delivery patents than Amazon or any other retailer. In a cybersecurity demo, a grad student scraped more than 7 million Venmo transactions to highlight security issues.
Alibaba delivered its biggest ever midyear shopping festival sales with participation from more than 200,000 brands and more than 420 million orders. UK grocer, Waitrose is testing cashierless checkouts. Walmart is also testing middle-mile warehouse to warehouse deliveries by driverless trucks. Target CEO apologizes for cash register outages and consumer outcry. JCPenney and Macy's decry tariffs and impact on women and lower income families. Finally, Costco is retesting self-checkout machines in high-traffic US locations.
Bank of America CEO wants a cashless society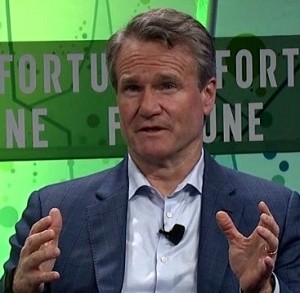 At Fortune's Brainstorm Finance conference in Montauk, NY yesterday, Bank of America (BoA) CEO Brian Moynihan said his bank is ready for a cashless society. Moynihan highlighted how his financial institution has embraced fintech and "probably spent $30 billion on code" in the past eight years to develop and improve its technology infrastructure. Read more… 
What's Facebook Libra cryptocurrency mean for payments?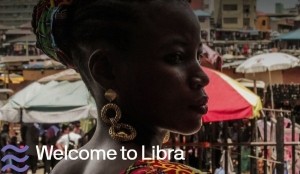 Facebook unveiled its plan for a new global digital currency called Libra and a financial system to change how money moves globally. It has the potential to transform how money is used around the world, how payments are made and could provide access to more than 1.7 billion unbanked people. Founding members include many familiar payments industry names such as MasterCard, Visa, Stripe, Square, PayU, and VCs Thrive Capital, Union Square Ventures, and Andreessen Horowitz among others. Read more…
Walmart drone delivery is up in the air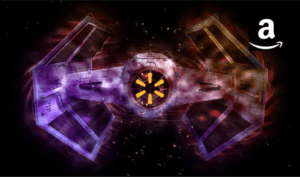 When it comes to delivering products by drone, Walmart and Amazon are going head-to-head in what many believe is the future of fast deliveries for online shoppers. According to BDO, Walmart filed 97 new drone patents with the World Intellectual Property Organization (WIPO) since July 2018 compared to 54 by Amazon. Worldwide, the number of patents filed for drone technology at WIPO reached 9,485 in 2018, up from 7,076 or 34% higher than the year before. Read more…
Walmart's kickstarting a $1 trillion driverless delivery market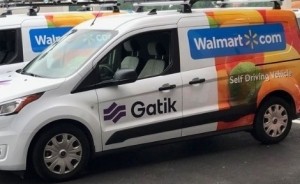 On a drizzly morning earlier this month, Walmart's US chief Greg Foran led reporters to a curbside package pickup kiosk outside its supercenter in Rogers, Arkansas. Idling there were three Ford delivery vans outfitted with self-driving technology developed by a Gatik, a Silicon Valley startup charged with a trial run aimed at cutting Walmart's middle-mile shipping costs in half. Going driverless in pursuit of profit is a "no-brainer," Foran said. Read more… 
7 million Venmo user transactions scraped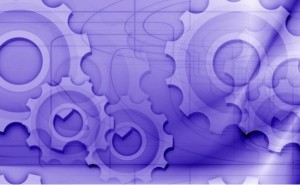 Minnesota State University infosecurity grad student Dan Salmon has a cybersecurity warning for seven million users of the popular P2P app Venmo. He recently downloaded your data to prove to Venmo that one year after they were warned by other security experts about the security of their developer API, user information is still accessible. The Public by Default website has a quick six-step fix with visuals to make your past and future Venmo transactions private. Read more… 
Alibaba's ecosystem drives largest-ever 6.18 campaign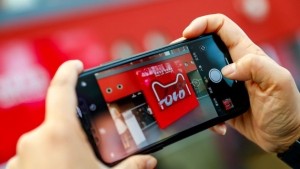 Tmall and Taobao delivered the largest-ever – in both scale and reach – 6.18 Mid-Year Shopping Festival for Alibaba Group, connecting a record number of brands with the largest source of untapped consumption growth in China: the country's hundreds of still-developing cities. Over 200,000 brands participated in 6.18 this year, said Alibaba. Juhuasuan saw 4,700 featured products top RMB 1 million ($145,000) in sales. There were 180 products that each took in over RMB 10 million on the platform, according to Juhuasuan. Read more…
Tech partnership helps UK grocery chain Waitrose drive self-checkout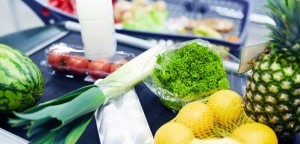 Since 1904, Waitrose has never veered from its basic principles — providing the best products and premium service to discerning customers and paying little, if any, attention to short-term fads. More than 100 years and 340 stores later, the UK supermarket chain, a division of the John Lewis Partnership whose name has become synonymous with upscale retailing, still sticks to its values but has expanded the idea of high-quality service to include a scan-and-pack system — the first British chain to adopt this customer-facing technology. Read more…
Target CEO Brian Cornell reiterates forecast, apologizes to customers for weekend outages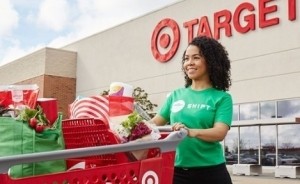 Target CEO Brian Cornell apologized to customers for a disappointing weekend after the company experienced outages that shut down its cash registers and credit-card processors for several hours. There was no impact to the company's earnings forecast as a result of the outage, said Cornell in an interview on Wednesday with CNBC. Target said it expected same-store sales to rise at a low-to-mid-single-digit percentage for the year, with a mid-single digit increase in operating income. Read more… 
JCPenney and Macy's decry tariffs, warn of price hikes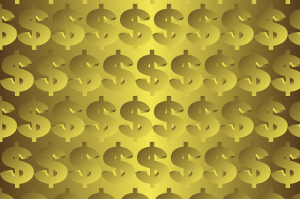 This week J.C. Penney and Macy's, among scores of other businesses, implored the US Trade Representative to pull numerous apparel and footwear products from a vast product list slated for new 25% tariffs, according to letters filed by the department stores. Both Penney and Macy's noted the difficulty in shifting supply chains away from Chinese manufacturers. Both also pointed out that only 2% of shoes sold in the US are made domestically, and there are no sweater manufacturers to either retailer's knowledge. Read more…   
Does self-checkout make sense for Costco?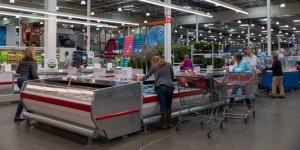 Six years after announcing plans to get rid of many self-service checkouts, Costco is again testing them to help combat long waits at manned registers. On its third-quarter conference call, Richard Galanti, Costco's EVP and CFO, said about 125 self-service stations have been installed across Costco's 536 U.S. stores. The warehouse club operator plans to extend that to 250 over the next several months. Read more…