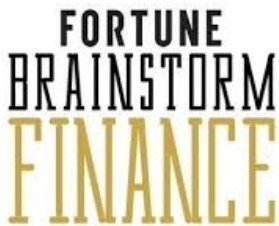 At Fortune's Brainstorm Finance conference in Montauk, NY yesterday, Bank of America (BoA) CEO Brian Moynihan said his bank is ready for a cashless society.
Moynihan highlighted how his financial institution has embraced fintech and "probably spent $30 billion on code" in the past eight years to develop and improve its technology infrastructure.
While BoA wasn't one of the founding partners in Facebook's recently announced Libra cryptocurrency plan, he said the bank now has more than 27.6 million mobile users, 37 million digital customers, and more than half its transactions are digital, using tools like the Zelle payments app.
Another 7 million customers are already using Erica, the bank's artificial intelligence chatbot, he told Fortune editor-at-large Shawn Tully in an onstage interview. "It's already had more than 50 million customer interactions," Moynihan said.
More digital, tech-enabled tools coming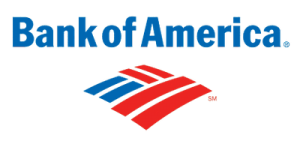 Like all other large financial institutions, BoA is being disrupted by faster, newer, tech-savvy fintech companies developing new products and services and bringing them to market quickly.
"If you think about the major types of technology that people talk about—voice recognition, artificial intelligence, machine learning, robotics—all of those apply to our industry a lot," Moynihan said at the conference. "That's how we reduce the size of our company, [by] applying technology across all of our procedures. And, we're only starting. "
The bank CEOs said technology has changed how money works, providing better customer services and experience in many cases, but also helping the bank save billions of dollars in operating costs.
"We want a cashless society," he said. "We have more to gain than anybody from a pure operating cost [perspective]," he said.
Omnichannel banking critical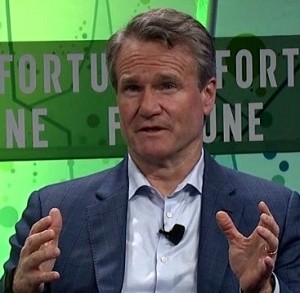 Moynihan told the conference 75% of deposits at his bank are no longer made through its 4,300 branches who still see more than 800,000 customers face-to-face daily. "It's a high-tech, high touch business and you need both."
He said banks need to address the needs of customers who range from Gen Z to baby boomers.
Moynihan said millennials have more than $140 to $150 billion on deposit just in checking accounts today with his bank. In the last quarter, he said BoA had more than 1.5 billion mobile logins. "Those are not small numbers. We have to be successful as a company in our customer focus to be able to drive down both avenues at once and build products and services which appeal to the entire customer base including 10-year-old kids to 100-year-old kids and everyone in between."
Payments disruption perspective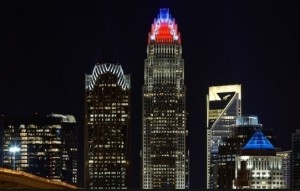 Tully asked Moynihan for his perspective on payments disruption, cryptocurrency, and where things are headed for traditional banks.
Moynihan said his bank customers had moved more than $1.3 trillion in transactions as of early June and 53% of that were digital transactions. "The business has moved digitally, and it will continue to do that. We are driving hard to reduce the costs of payments… The challenge is figuring out where blockchain technology can add the most value, and where we've seen that is in cross-border activity."
He said products like Zelle are "atomizing" money and making it more available digitally in the same way that ATMs made money more available to customers in the past. "We've been driving costs down hard because we want a cashless society. It costs us $5 billion for checks and cash to move around within our company."
Moynihan is a thoughtful leader of a big banking institution and you can view his Fortune Brainstorm Finance interview with Fortune editor-at-large Shawn Tully here.