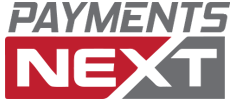 Lots of payments industry news to cover as business picks up speed in January. The new Square business debit card doesn't require a bank account and should get banks concerned. Fiserv acquires First Data for $22 billion in the biggest payments industry transaction ever. AMEX reported $2 billion in profit for Q4. Digital 360 looks at how the top 10 internet retailers did in 2018. MasterCard will force merchants to inform customers of unwanted or recurring subscription payments.
The sale of Sears is inching ahead despite the complaints of creditors. How big is the open banking opportunity in the UK? Try $9.2 billion by 2022 according to PwC. The competitive smart speaker market is growing, and voice payments may not be far behind. At the National Retail Federation annual trade show, retailers are expressing moderate concern for the year ahead. And finally, we've got a look at the top biometrics' applications from last year. All news, and all you can use.
A new Square debit card makes it easy for businesses to spend their Square revenue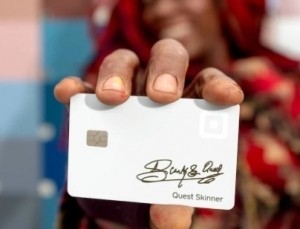 Square is announcing a new debit card, called the Square Card, which will allow businesses to withdraw and spend the money they're bringing in through Square payments. The card – a free debit card from Mastercard – allows them to tap into the funds that are already in their Square account, without having to transfer the money to a separate bank account first. Read more… 
Fiserv Stuns the Industry With a Massive All-Stock Acquisition of First Data
In a stunning announcement that surprised many observers,Fiserv Inc. said Wednesday morning it has struck a deal to acquire First Data Corp. with what the parties say will be the biggest ever such transaction in the payments and financial-technology businesses. The all-stock deal, expected to close in the third quarter, values First Data at $22 billion. Read more… 
AMEX Logs a $2 Billion Q4  Profit as Card Volume and Discount Revenue Rise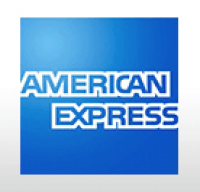 American Express Co. on Thursday reported a $2 billion profit for the fourth quarter of 2018, representing a significant turnaround from a $1.2 billion loss in the final quarter of 2017. Last year, the New York City-based card giant took a $2.6 billion charge in the fourth quarter that was related to the federal Tax Cuts and Jobs Act. For this year's fourth quarter, AMEX said it was able to log $496 million in "certain discrete tax benefits." Read more…
Early look: How the top 10 online retailers performed in 2018

With 2018 in the books, retailers are finalizing their numbers and gearing up to report their annual earnings. Internet Retailer did some analysis to forecast year-end U.S. e-commerce figures for the top 10 merchants ranked in the most recent edition of our Top 1000. Amazon is expected to have crossed $119 billion in U.S. e-commerce sales last year, but Walmart was the fastest growing at nearly 45% to reach $16.67 billion, according to Internet Retailer projections. Read more…
Mastercard to block unwanted subscriptions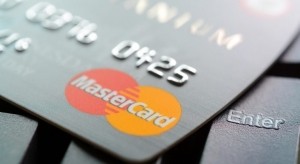 Mastercard hopes to put a stop to subscription payments where customers may not be aware that they are being taken from their account after signing up for a free trial. From April of this year, the company will require merchants to gain cardholder approval at the conclusion of the trial before they start billing. Companies will need to send the cardholder an email or text detailing the transaction amount, payment date, merchant name along with explicit instructions on how to cancel a trial. Read more… 
Sears creditors lob objection at Lampert bid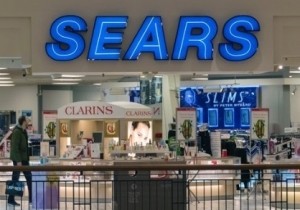 ESL acknowledged on Thursday in a statement emailed to Retail Dive that its more than $5.2 billion bid to keep open more than 400 stores and hold on to roughly 45,000 jobs has been accepted by Sears. But, if the arguments raised by the creditors are found to have merit, that could throw a wrench in that plan, as a bankruptcy judge must still review the bid. Read more…
UK Open Banking is a $9.2B industry opportunity for disruptors
A PwC report says by 2022, "Open Banking" will provide a $9.2 billion (£7.2B) financial industry opportunity for fintech and other financial services disruptors in the UK. As many as 33 million UK customers are expected to sign up with the growing number of open banking services by 2022, although only 18% of consumers are aware of open banking and fewer can explain it. Read more… 
Smart speaker use growing, will voice payments grow too?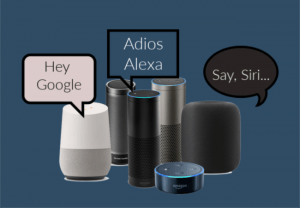 A new NPR/Edison Research report provides valuable insight into the fast-growing US smart speaker market. The total number of smart speakers in US households grew 78% to 118.5 million devices in December 2018 from December 2017. That means 21% of US consumers aged 18-plus now own a smart speaker. That's 53 million people. Even more impressive, 8% or 14 million US consumers purchased a smart speaker during the 2018 holiday shopping season. Read more…
NRF: Attendees show performance anxiety for 2019

While many retailers celebrated having recently turned in one of their strongest holiday seasons in recent memory, attendees at this week's NRF Show in New York were decidedly less cheery about the industry's prospects for 2019. You might think that, after one of the longest periods of economic growth in the history of the US, most would see an inevitable, cyclical downturn as the biggest risk factor, but in dozens of conversations held at the show this week, tariffs on imports, primarily from China, were mentioned most often as the biggest threat. Read more…
Year in Review: The Top Applications for Biometrics in 2018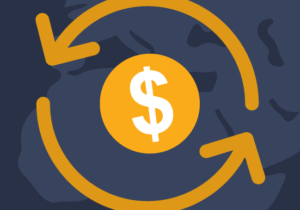 People in the biometrics industry were really into FinTech last year, suggest the results to the second question of FindBiometrics' Year in Review survey for 2018. The question asked, "Which of the following areas of application for biometrics has been the most interesting to you in 2018?" and listed answers such as "Healthcare", "Border Control", and "Financial services". The latter took the lion's share of responses, at 26 percent. Read more…