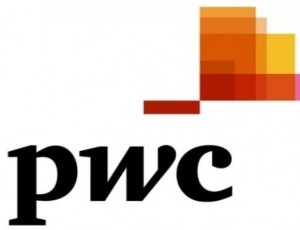 A new PwC report says by 2022, "Open Banking" will provide a $9.2 billion (£7.2B) financial industry opportunity for fintech and other financial services disruptors in the UK.
As many as 33 million UK customers are expected to sign up with the growing number of open banking services by 2022, although only 18% of consumers are aware of open banking and fewer can explain it.
In the huge US financial services market, that same process is evolving, but at a much slower pace.
"The Future of Banking is Open" report says open banking is a critical strategic issue for banks and fintechs for its power to both disrupt the industry and create new business opportunities.
"Across a range of selected SME and retail customer propositions, there is a potential revenue opportunity of £2.3B ($2.9B) by the end of 2018. This represents £1.8B ($2.3B) of revenue at risk (i.e. existing financial services revenue that might be taken by new or existing players) for incumbents and £0.5bn ($0.6B) of new incremental revenue opportunities. By 2022, based on the expectations for SME and retail customer adoption, it is forecast that the total revenue of the selected propositions will reach £7.2B ($9.2B). Incremental revenue is expected to represent £1.3B ($1.7B) with the remaining £5.9B ($7.5B) representing revenue at risk for incumbents," the report said.
This follows an earlier CBI/PwC Financial Services Survey showing just 24% of UK financial firms increased their business volume in the three months to December, compared with 32% showing a decline in business.
Open Banking highlights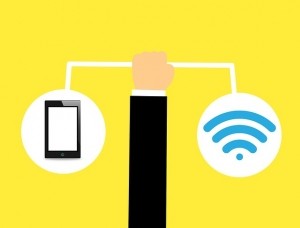 PwC's research provides valuable insight into the future of open banking including:
$9.2 billion revenue opportunity created by open banking by 2022
64% of UK adults expected to adopt open banking by 2022
71% of UK SMEs expected to adopt by 2022
48% of retail bank customers say security is their biggest concern about open banking.
Retail & SME disruption
The disruption to the current UK financial services industry is expected to continue growing and impact both retail and small and medium enterprise (SME) business.
Among the segments most impacted will be retail money management, representing a $3.1 billion business opportunity. The retail overdraft or loan business is also a potential $2.7 billion opportunity by 2022.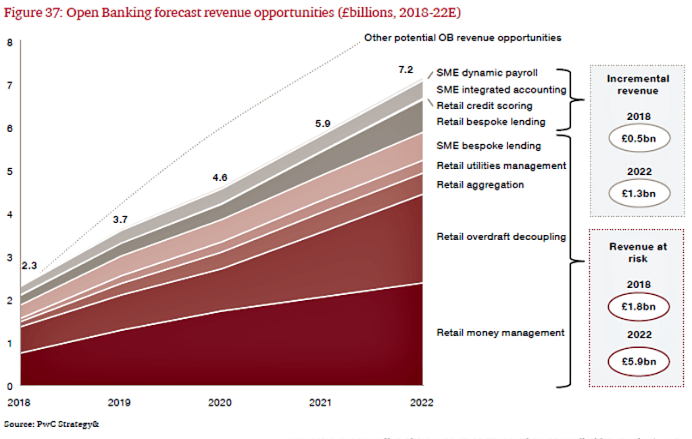 The report said, "New entrants are expected to threaten existing bank overdraft revenues by leveraging transactional data to automatically identify opportunities to offer customer lower cost alternatives."
Open banking will provide more transparency and enable customers to compare prices more easily on a wide range of financial products and services.
New SME opportunities include payroll, integrated accounting and customized lending services.
Retail disruption and business opportunities include credit scoring, customized lending, retail utility management, overdraft decoupling and retail money management services.
Strategies for banks to deal with the Open Banking future
PwC offers several strategies for traditional banks to compete with the reality of open banking amidst Brexit concerns, global competition, technology impact, regulation changes, and changing customer attitudes and banking preferences:
have a clear vision: successful companies will need a clear vision, aligning their strategic direction with their unique capabilities
be customer-centric: recognize customers no longer want "end-to-end" solutions, opting to assemble a portfolio of products and services from different providers
utilize data analytics: both to provide better service, as well as design better future products and manage risk effectively
enhance security: meet new customer concerns for privacy and data security
be agile: able to react quickly to the rapidly changing environment companies must differentiate themselves
nonessential services can be outsourced or assembled from partnerships and open marketplaces.
Traditional banks are responding to the new open banking reality
Some traditional banks have introduced new open banking products just one year since the new regulations were introduced in the UK.
HSBC's Connected Moneyopen banking app lets customers view their HSBC accounts as well as other institutions, improving budgeting and tracking of finances.
Santander partnered with Moneybox to provide its customers with connected accounts, and new services. Barclays customers can similarly review their accounts with different banks linked securely by open banking APIs.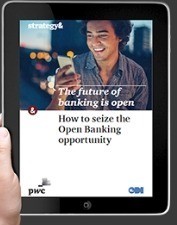 Forward-thinking traditional banks know the landscape has changed and will morph even more quickly in the near future and that's all good news for consumers as innovation takes place.
To learn more about the UK Open Banking landscape, you can access a free download of the full PwC report here.