Advocates of the move towards cashless payments are excited about its possibilities but there's push back from critics who say it disenfranchises people without access to banking services.
New Jersey lawmakers voted to ban cash-free stores and the order simply needs the governor's signature to take effect. Philadelphia is the latest city planning to introduce regulations to ban businesses that do not accept cash from customers.
Telephone, online or email transactions would not be affected, but businesses could be fined up to $2000 for not accepting cash from customers.
Why go no-cash?
The list of companies no longer accepting cash is growing and they include the national restaurant chain Sweetgreen.
For businesses like restaurants, coffee shops and fast food locations, handling cash is slower, more expensive and always subject to employee theft or robbery.
More businesses are opting to take payments only by debit, credit card or mobile payments. Some report they can process 15% more orders during a typical business lunch hour, for example. And if customers start using a company's payments app, it's an even more positive impact.
Critics of no-cash
Critics say as many as 10% of the US population does not have access to banking services and needs to use cash to make payments.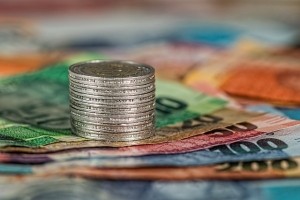 Recent FDIC research shows at least 7% of Americans do not have bank accounts and that number is twice as high for black and Latino consumers. Another 19.9% of Americans were "underbanked" and used financial services outside of a traditional bank such as payday loans, temporary debit cards and gift cards.
"Not everybody is able to buy a smart phone. Not everybody is in a position where they can get a credit card. Not everybody is even in a position where they have a stable bank account to be able to use the debit card. But they are hungry too, and have $10 in their pockets and they would like to spend their legal American form of tender, known as cash, with you," said Amsterdam Falafelshop Owner Arianne Bennett in an email response to the Chicago Tribune."
ATM manufacturers say cash is still important to the economy and to lower income consumers in particular. "When card brands diminish human choice in the payments sector, they corrode a part of freedom itself in the wider economy," said Mike Lee, the ATM Industry Association's chief executive.
Meanwhile, other US businesses say cash is simply a cost of doing business by providing a full range of payment choices for every customer.
Is cash king in the future?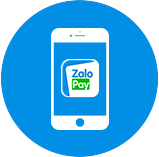 Mobile payments in countries like China, Sweden and India are so common that cash is becoming rare, but some stakeholders still believe cash has its place.
In March 2018, Visa gave $10,000 awards to 50 US businesses who decided to no longer accept cash. Of course, credit card companies have huge revenue and a vested interest in cashless transactions.
More cashless transactions are on the horizon, but some American jurisdictions are simply not ready for it. Compared to other countries, it remains a contentious social issue in the US.