While it's still the biggest furniture store in the world, Swedish retailer IKEA may soon move towards virtual shopping and leave the Big Blue box behind.
Say what? No more ballroom babysitting for the kids? Feasting on Sjorapport (Seaweed Pearls), Kottbullar (meatballs with lingonberry jam and cream sauce) or Swedish fika (coffee breaks).
With the impact of Amazon, Wayfair, Overstock and other online shopping, competitors, it seems IKEA is putting its faith in virtual shopping in the future.
IKEA online is booming.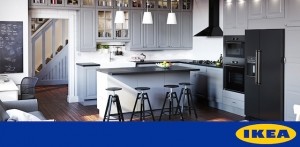 Worldwide, 936 million shoppers visited its 238 stores in the EU, 54 in North America, 44 in Asia, 13 in the Middle East and Africa, and one in the Caribbean.
As impressive as those nearly 1 billion shopper visits are, IKEA's website racked up more than 2.3 billion visitors. Impressive or what?
IKEA retail sales totaled $47.2 billion in 2016.
Attention virtual shoppers
A recent WIRED magazine captured the new IKEA perfectly:
"For instance, IKEA VR lets you build a kitchen–and make virtual pancakes–inside an HTC Vive. IKEA Catalog builds digital rooms on your phone. And IKEA Place uses AR to drop full-scale digital furniture right into your room. Most recently, IKEA penned a deal with the visual search startup GrokStyle to let users of its Place app search for furniture using their smartphone camera."
The company is testing these new ways to shop using artificial reality and virtual reality. Its partnership with visual AI startup GrokStyle, makes its IKEA Place app capable of point-and-search shopping. Using the app, you point and click at a chair for example at home, in a store or in a catalog. The app immediately gets pictures of similar items and provides the consumer with links to buy your favorite design and price.
Imagine. Find an interesting item, click to find something similar at IKEA, order it online and schedule your delivery. All that's left is, gulp, putting it together.
Outsource your IKEA assembly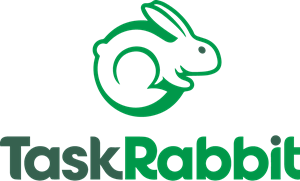 Remember the frustration of trying to read instructions while you assemble IKEA furniture pieces with nuts and bolts strewn around you? Now you can outsource your assembly through TaskRabbit which IKEA required in September 2017.
Spousal arguments while struggling to put together furniture will be a thing of the past. Thank you, IKEA!
IKEA is just beginning the new virtual shopper journey. By testing out a wide range of apps, tools, and partnerships, it may not be long before half-day trips to the Big Blue retail store are a thing of the past.
I just hope they keep founder Ingvar Kamprad's quirky sense of humor.