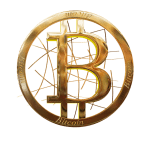 Many central banks are trying to figure out what the impact of cryptocurrency will be on their own fiat currencies. Some struggling economies such as Argentina and Venezuela may have no choice but to use cryptocurrency to help bail out their own failing economies.
A number of countries are well along in developing their own government-backed digital coins according to a CNBC report.
Estonia created its Estcoin. Japanese banks are investigating a J-coin and China is considering a digital coin as well. Sweden released a study looking at
the potential of an E-Krona. The UK, Uruguay and Kazakhstan have each launched cryptocurrency projects
International Monetary Fund (IMF) Managing Director Christine Lagarde expects massive disruptions from the impact of cryptocurrency and does not rule out the possibility the IMF could create its own digital currency in the future.
Jacob Eliosoff, Investment manager for Trevi Digital Asset Fund, sees cryptocurrencies and fiat currencies as complementary. He says:
I don't think that idea is that cryptocurrency is going to be implemented by a government. I think governments are looking to do more of what I would call "digital fiat," which is to take their existing currency, and move them into electronic form."
Paul Triolo, Practice Head with Geotechnology at Eurasia Group, says bitcoin is likely to be the most effective because it was originally intended to be used as a currency.
Eliosoff adds cryptocurrencies are simply better at some things such as cross-border transactions or sending money from one country to another.
Rod Garratt, Professor of Economics at UC Santa Barbara, says:
Rod Garratt

The thing to remember is that central banks don't get to decide if bitcoin is there. It's there. But central banks are not looking to compete with bitcoin. They're not looking to get a share of the action. They're trying to deliver on their mandates of price stability, full employment and operation of the payment systems."
Looking ahead, Xen Baynham-Herd, Head of Strategy at Blockchain, says "I think it will be a number of years until a large G7 type of digital currency comes into existence. By that time, the story around bitcoin will simply play out every day, will have played out for a number years, and it could be a very different environment at that point."
You can see the CNBC interview here.
(Rod Garratt photo courtesy UC Santa Barbara)