A new study from Juniper Research shows financial institutions will save an estimated $209 million in 2019 by using chatbots for customer service. By 2023, those savings could reach 862 million hours of time saved or $7.3 billion in operational savings globally.
It's no wonder more and more bank customers are speaking with chatbots every day. So much so that Juniper estimates successful banking chatbot interactions between 2019 and 2023 will grow by 3,150%.
Do customers like chatbots?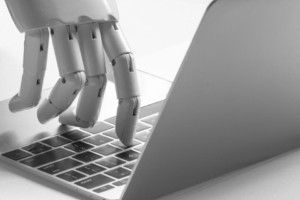 Okay. Clearly, there are tremendous savings for banks, insurance companies and potentially many other businesses in using chatbots.
But do consumers like chatbots and will they use them? Juniper says the biggest growth in the use of chatbots will be in mobile banking which should account for 79% of successful customer interactions by 2023.
The speed and 24/7 access don't appeal just to millennials. Data showed baby boomers are also talking positively about chatbots even though it's early days for the technology.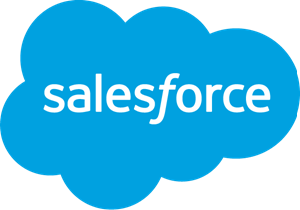 Recent research by Salesforce showed 35% of consumers felt chatbots were very effective at quick and complex answers. 69% thought chatbots were more effective than apps (57%) in communicating with business.
In fact, the same research showed consumers see a wide range of potential benefits from the use of chatbots. These included quick resolution of problems, improved customer service, and interestingly, friendliness and approachability.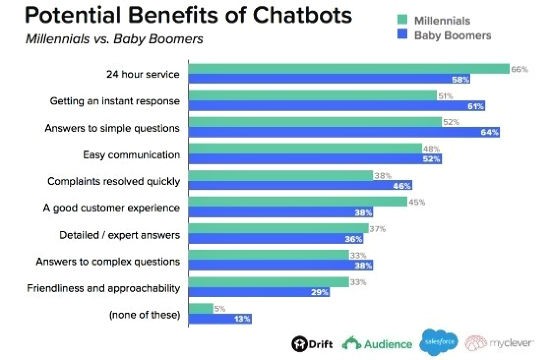 Chatbot user experience
In a Userlike survey of younger consumers, 99% said they had interacted with a chatbot and nearly 62% rated the experience as positive – seven out of 10 or greater.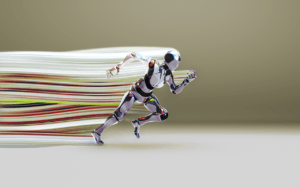 Despite possible self-selection bias in this smaller online survey, it offers other useful insights. 65% said they would rather get immediate help from a chatbot rather than wait on hold for a customer service rep.
85% of those surveyed said they would interact initially with a chatbot if they had the option to escalate to a customer service rep for assistance.
While chatbots appeal, customers said there are still some negative aspects to the technology: chatbot unable to solve problem (60.4%); chatbot did not know how to solve the problem (52.7%); chatbot could not understand me (44%); chatbot never responded (5.5%); it was creepy (5.5%); and, oddly enough, chatbot was unfriendly (3.3%).
Who else will save using chatbots?
The Juniper report shows that insurance companies are ripe for disruption and savings as well:
"The research also found that AI, including chatbots, will have a highly disruptive impact on insurance claims management, leading to cost savings of almost $1.3 billion by 2023, across motor, life, property and health insurance, up from $300 million in 2019."
According to Juniper Research and others, the future looks positively chatty for chatbots. Companies using the technology are perceived to be innovative and not cheap. The operational savings are significant and with the right mix of human customer support, chatbots could soon be getting high marks for customer service.
You can download a free copy of the Juniper Research report summary here.