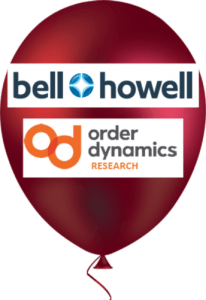 While 2018 holiday shopping retail results were up a solid 5.2%, it's the buy online pickup in-store (BOPIS) sales jump of 46% that got industry analysts attention.
A new report from Bell & Howell and OrderDynamics has some answers on why shoppers are embracing BOPIS, which retailers are doing it right and where some retailers need to improve to compete.
What do consumers like about BOPIS?
According to researchers, the good news is that consumers really like BOPIS services, rating it 4.4 out of 5 when available. The bad news is poor execution was a problem among some retailers offering the service.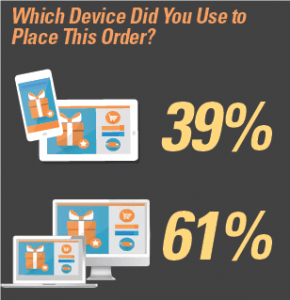 61% of shoppers used a PC to make their online purchase, while 39% used a mobile device, although only 29% used a retailer's mobile app.
Researchers found most retailers ranked well during the online purchase process, but other factors were important in serving shoppers. Having pickup at the front of the store, employees well-staffed and knowledgeable, and quick turnaround were key factors in shopper ratings.
Encouragingly, shoppers rated the likelihood of using BOPIS service again at 4.26 out of 5.
How did retailers rank for BOPIS service?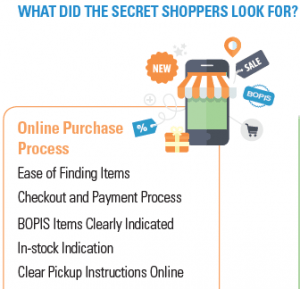 Now the most important part of the report – which retailers have their act together?
The researchers looked at several key factors in the buy online pickup in-store service, including overall BOPIS experience, buying process, notification time, employee interaction, and the time needed to pick up shopper purchases.
The top five BOPIS retailers overall were Lowe's (4.72/5), Home Depot (4.52) and Best Buy, Macy's and Kohl's (4.5). On desktop online purchases, the top five were mostly the same with the exception of Bed Bath & Beyond, edging out Kohl's.
With mobile purchases, Nordstrom scored a perfect 5.0/5, followed by Lowe's (4.67), Kohl's (4.65), Macy's (4.5), and Staples and Target (4.38).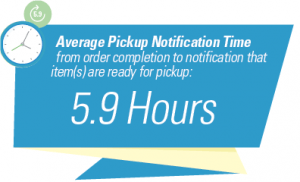 The average pickup notification time was 5.9 hours, but several retailers were substantially better at notifying customers: Bed Bath & Beyond averaged 2.1 hours with 72% of customers notified in less than one hour), Target 2.7 hours (63%), Kohl's 3.2 hours (73%), Best Buy 3.8 hours (63%), and Staples 4.9 hours (63%).
79% of shoppers set their orders were ready in less than four hours while 51% said their orders were ready in one hour or less. Shoppers who received notification within four hours were 19% more likely to use the service again and 15% more likely to recommend it to others.
Who handled shoppers in-store best?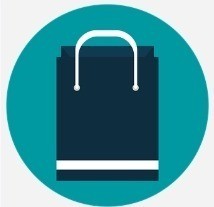 Overall, shoppers rated their pickup experience at 4.27 out of 5, a fairly strong indicator of good service. The five top performers were Home Depot (4.73), Best Buy (4.60), Kohl's (4.53), Bed Bath & Beyond (4.52), and Nordstrom (4.43%).
The top five retailers all ranked above 93% for transactions completed without any issues. This is where well-trained staff and a commitment to the service made a difference in how fast in-store take away occurred.
The leaders in quickly fulfilling BOPIS orders in-store were Home Depot with 3.97 minutes for the average transaction, followed by Bed Bath & Beyond (4.41 min), Best Buy (4.45 min), Lowe's (4.48 min), Staples (4.93 min), Walmart (5.30 min), Nordstrom (5.43 min), Target (5.68), Kohl's (6.15 min) and Macy's (10.77 min).
As the data shows in the accompanying chart, some stores were faster at finding the order, while others varied in the time needed for other activities to complete the pickup.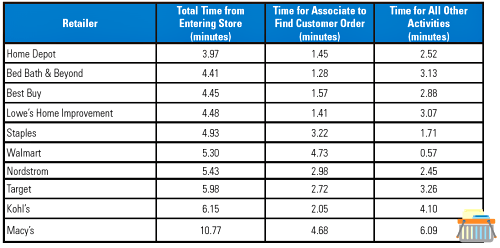 Where are retailers doing well with BOPIS?
Overall, mobile rates highly with BOPIS shoppers at 4.6/5. Designated pickup areas and items clearly marked for pickup are two other important customer experience factors.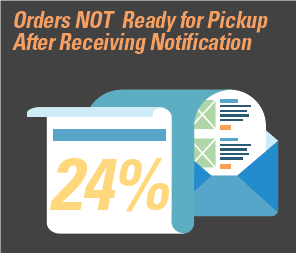 The biggest area of weakness was in-store pickup where 26% of shoppers said their orders were not ready for pickup even after notification. Automation improved performance by 29%, where it was used, something for retailers to keep an eye on.
All in all, it's a positive experience for shoppers and with the 46% growth in holiday BOPIS sales, the smart retailers are onto something. One thing the report didn't mention is that for omnichannel retailers, offering BOPIS services provides a distinct advantage over Amazon if it's done right. You can download a free copy of the OrderDynamics/Bell & Howell report here.
Data and visuals courtesy of OrderDynamics/Bell & Howell