You may be surprised to learn which e-commerce markets in Europe and the Commonwealth of Independent States are growing the fastest.
In fact, according to the latest PPRO research report, the average e-commerce growth-rate is 25% in this region, two-and-a-half times higher than the average growth rate for Western and Central Europe.
Let's look at why these countries are growing so fast.
Greece growing after bailout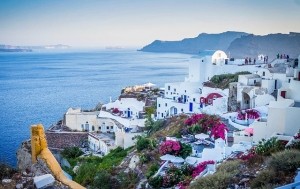 After a €86 billion package of loans from the European Stability Mechanism (ESM) and the International Monetary Fund, the Greek economy is finally slowly recovering. Although it is 25% smaller than before the financial crisis, the economy is growing at 1.9% per year.
With the confidence of consumers somewhat restored, e-commerce in Greece is currently worth $4.97 billion and is growing at an annual rate of 22%. An estimated 36% of Greeks have shopped cross-border.
Portugal picture enhanced by tourism
Portugal's bailout package ended in 2014 and since last year the economy has grown by 2.7%. Tourism accounted for 21% of export revenues in 2018 compared to only 10% in 2010. Automobile-related manufacturing also grew 40% during the same timeframe.
E-commerce makes up 3.9% of retail sales and is estimated to be worth $5.31 billion. 60% of Portuguese consumers have shopped cross-border. Retail sales grew 2.9% compared with 2.2% for Europe overall.
Italy's growing debt is limiting growth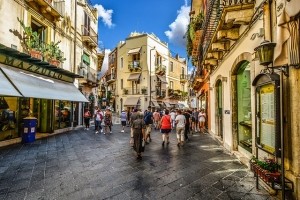 Italy is a contrast from the other seven countries surveyed. With debt estimated at €2.5 trillion, bigger than France and Germany combined, consumer and business confidence is struggling, and economic growth is expected to decrease from 1.6% last year to 1.1% this year.
E-commerce is worth an estimated $28.36 billion and makes up 3.4% of retail sales. Despite the struggling Italian economy, e-commerce is growing at an annual rate of 17%. This despite the fact that only 8% of Italian companies sell online compared with 18% in Europe overall. 46% of Italians have shopped cross-border.
Russia growing by better deliveries and more Internet access
E-commerce in Russia is also growing at 17% annually, fueled by better access to the Internet and a much improved, more reliable package delivery system. E-commerce is worth an estimated $32.55 billion and is 3.5% of retail sales.
An estimated 62% of Russians have shopped cross-border. 20% of e-commerce purchases are made from companies outside of Russia with half of those from China.
Ukraine e-commerce is up
Last year, the Ukraine economy grew 2.5% and it is forecast to grow 3.5% in 2018, powered primarily by domestic demand.
Prosperity and the desire for a wider range of products have driven e-commerce growth by an average of 31% annually. E-commerce is worth $5.1 billion and makes up 3% off retail sales. 25% of Ukrainians have shopped cross-border.
Kazakhstan e-commerce jumps
Fueled by higher oil prices, the Kazakhstan economy is growing with oil amounting to 50% of exports in 2016, the latest year which figures are available.
E-commerce is worth $800 million and is growing at an average of 24% annually as consumers look outside the country for better product choices and prices. E-commerce makes up 5.2% of all retail sales.
Estonia is a model for e-commerce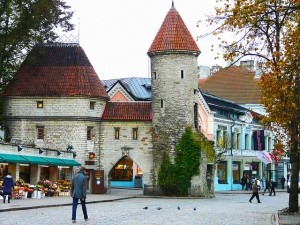 The country has one of the best-developed digital infrastructures in Central Europe. Internet penetration is at 87% and although the population is only 1.3 million, it has a well-developed banking and payments network.
62% of Estonians have shopped cross-border and online shopping is 6% of retail sales. E-commerce is worth $270 million and is growing at a rate of 16% a year.
Romania e-commerce is growing 40% every year
In Romania, the economy grew 6.9% in 2017 fueled mostly by internal consumption. Despite a growing debt, consumers are optimistic and spending money in the economy and online.
E-commerce growth in Romania has averaged 40% annually and makes up 5.6% of retail sales. E-commerce sales are estimated at $2.41 billion annually.
Regional risk factors are growing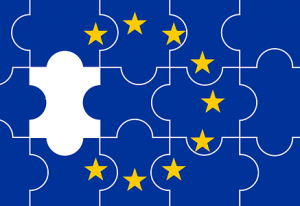 The region is not immune to the growing trade war between the US and China. A slowdown in the global economy could dampen sales of commodity products, quickly putting a halt to the growth experienced in the region, particularly Russia, Ukraine, and Kazakhstan.
Government debt in Romania is rising rapidly as wages for government workers rose 24% and the government imposed an increase of 31% in the minimum wage for the private sector.
Italy's debt is also concerning as the country tries to improve its economy.
In the Ukraine agriculture and mining exports are weakening and the political climate is deteriorating as the country struggles to maintain its economy. Current IMF bailouts end in 2019 in the country must meet stringent new guidelines to continue.
Overall, like any region, there are risks and rewards.
Opportunities ahead in EU & CIS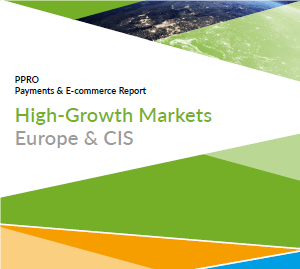 For online merchants, the PPRO report is a gold mine of economic and e-commerce information. The report concludes by saying that there are risks and rewards in this developing market:
"For merchants and payment service providers that go in with their eyes open, all of the markets in this report present dazzling opportunities for short and long-term growth. Yes, there are risk factors. But show us anywhere in the world, particularly today, where that does not hold true….
With an average e-commerce growth rate of 18%, these rapidly expanding European and Central Asian markets offer businesses the chance to grow their revenues at a rate their home markets could not support, now and into the future."
You can obtain a free copy of the PPRO Payments & E-commerce Report: High-Growth Markets Europe & CIS here.