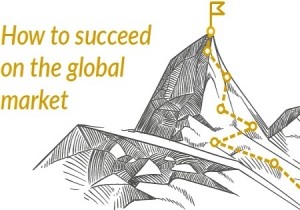 US online merchants are far behind building their cross-border e-commerce growth because most are not offering enough or any local payment methods in international markets.
A new PPRO whitepaper shows that US merchants need to make local payment methods (LPM) available because traditional credit card payments such as Visa and MasterCard will make up only 15% of the market by 2021.
Only one-third of US merchants sell cross-border
PPRO search shows only one-third of US merchants sell cross-border compared to European markets including Germany, France, and the UK where almost half of online merchants sell cross-border.
"The US is a world leader in e-commerce, with merchants enjoying astonishing success in encouraging consumers to change their shopping habits to buy online rather than in-store. But US merchants are significantly less likely to sell cross-border than competitors from other major markets," said Steve Villegas, Vice President of Partner Management at PPRO Group. "With the lion's share of e-commerce growth now coming from markets outside the US, that has to change. Now is the time for American e-commerce to go global."
New markets as near as a mobile phone
Every year, the number of internet users grows by 248 million, a growth rate of 7% annually. Global e-commerce is growing even faster at 14% every year. Less-developed countries have even bigger rates of growth, including Africa (25%), Latin America (25%).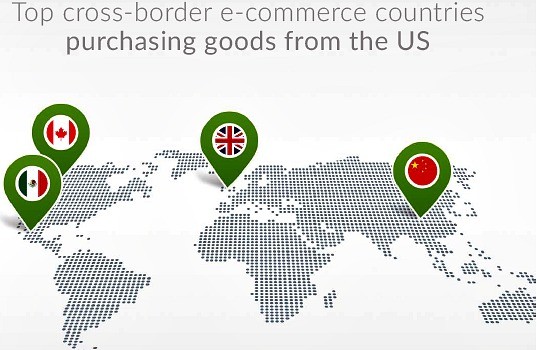 A large majority of these new potential e-commerce customers are accessing the internet on mobile devices and paying for purchases using a wide range of user-friendly mobile payments apps.
According to the World Economic Forum, 42% of the world's e-commerce sales are made in China alone and the Chinese e-commerce market is still growing at a rate of 27% a year.
Nor is China the exception as the report notes: "The Indian e-commerce market is worth $31 billion a year. In Brazil, online shoppers spend $22 billion a year, in Taiwan $24 billion and in Germany over $100 billion. Not only are global e-commerce markets highly lucrative, they are also fast growing."
Global market pays differently than US
PPRO says 60% of US consumers pay for their online purchases with a credit card, compared to 42% in Western Europe, 30% in Asia, and just 20% in Eastern Europe.

For US merchants who don't offer local payment methods familiar to local residents, the result is lost sales.
"A recent study found that 14% of consumers will abandon a purchase if they can't find a preferred payment method. 23% will abandon if they don't trust payment security (more likely with an unfamiliar payment method) and 15% will abandon if they find paying too tricky," the report says.
Some countries still prefer to pay by cash at a local convenience store or post office pickup. In Saudi Arabia, 66% of all online purchases are paid for in cash, in the Philippines the figure is 65% and in Argentina 44%.
In the Netherlands, 52% of consumers pay by iDEAL, a familiar bank transfer service. In Peru, 29% of consumers pay for online purchases with bank-transfers but in nearby Chile, it's just 5%.
Other types of LPMs include mobile-wallets for smartphones, mobile money on feature phones, pay-by-ATM and similar online-cash-systems and online e-wallets. Each local market has its own unique mix of preferred payment methods and culture.
What can US merchants do to compete in cross-border e-commerce?
According to PPRO research, 40% of Europe's retail revenue comes from business conducted outside the retailers' home markets compared with just 14% in the US.
Just 11% of all US e-commerce sales are made cross-border, but in Europe, that figure is 16% and 20% in China.
So, what can Americans do to grow their e-commerce sales across borders?
US merchants have some natural advantages. E-commerce is a US invention and highly refined within US borders. American brands are popular abroad and well-recognized for their quality, as well as cachet.
Coca-Cola, Apple, IBM, Nike, and many other US brands are highly regarded and popular with international consumers.
"J Walter Thompson found that between 78% and 93% of people surveyed in six major markets had a positive opinion of American brands. Asked what terms they associated with American brands, JWT's respondents replied "quality" and "innovative". The biggest drivers of brand affinity for American marks were quality, trustworthiness, and familiarity," PPRO reports.
Localization is key
US online merchants need to offer local payment methods because research shows nearly 13% of shoppers will abandon a shopping cart if they are not offered a local payment choice.
Merchants also can't just clone their US e-commerce site. 75% of shoppers prefer to use sites translated into their own language and localizing into just 21 languages reaches 90% of global web users.
"The good news is that by localizing, you can increase click-through rates by as much as 42% and conversion rates by 22% according to PPRO.
US online merchants have a huge upside opportunity by offering local payment methods, localizing website content understanding the differences of each market.
You can download a free copy of the "Is US e-commerce ready to take on the world?" whitepaper here.
Visuals courtesy PPRO