In just 10 years, robo-advisory investment services have taken a moonshot in the number of clients and the value of assets managed on robo-advisory and related digital platforms.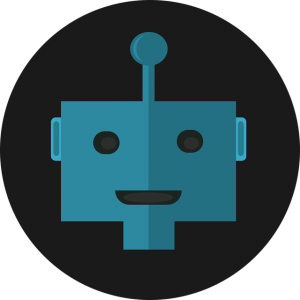 According to Aite Group research, robo-advisors could be managing more than $1.26 trillion in investments by 2023, up from $257 billion in 2018 and a compound annual growth rate of more than 37%.
It's no wonder the number of fintech robo-advisors is growing as well as the number of traditional Wall Street investment firms offering services like JPMorgan, Fidelity Investments and Vanguard.
"While startups have been in the limelight, much of this industry's growth potential hinges on incumbent wealth management firms' ability and willingness to cross-sell digital advice into an already established client base and to leverage their brand and distribution channels to gain net new digital assets," Alois Pirker, research director at Aite Group told Barron's.
Robo-advisor growth ahead
Aite Group estimates the number of investors using robo-advisory services will grow from 2 million in 2018 to more than 17 million by 2021.
A report from Charles Schwab predicts continued growth:
"In fact, 58% of those surveyed say they will use some form of robo-advice by the year 2025. And people are more likely to use robo-advice than a number of other technologies in the headlines today including artificial intelligence, virtual reality, blockchain, and cryptocurrency.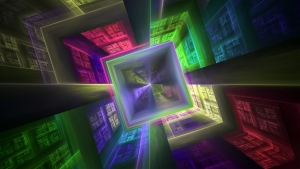 Additionally, when asked which technology will have the biggest impact on financial services in the future, 45% of Americans say robo-advisors compared to 29% for cryptocurrency, 28% for artificial intelligence, and 21% for big data. Just 12% say virtual reality will have the biggest impact on the industry."
Who's using robo-advisory services?
It's easy to assume that it's mostly younger investors like millennials who are using the services, but the Schwab report offers some surprises.
"As different as they are, younger investors and their older counterparts share an affinity for a great digital experience, ease and simplicity, and low costs and minimums," according to Schwab VP, Digital Advice and Innovation, Cynthia Loh

While 60% of robo-advice users are millennials and 23% are GenX, surprisingly 11% of users are Boomers. 53% were female and 47% male which differs from other technology profiles where males dominate. For some reason, 44% of those using robo-advisors lived in the southern US region, followed by the West (23%), Northeast (18%), and Midwest (16%).
The user numbers were also oriented to mid to lower income levels with $50K-$90K (40%), less than $50K (33%) and more than $100K (28%). Not quite what I expected.
Benefits according to consumers
The benefits of robo-advisory services according to consumers offer some pointed reasons for their preferences. Top choices included: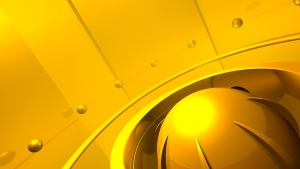 taking the emotion out of investments (67%)
automatic rebalancing (65%)
diversified portfolio (60%)
more confidence in robos than other investing options (58%)
more transparent financial advice (58%).
Despite the benefits of automation, Schwab found "71 % of people want a robo-advisor that also has access to human advice and nearly half (45%) not using a robo-advisor today would be more likely to use one if it has quick and easy access to human support. Even among millennials, 79% want a robo-advisor that also provides access to human advice."
That compared to 73% of Gen X and 68% of Boomers who want the option of access to human advice.
"Although robo-advice is often thought of as a tool primarily for younger investors, older generations see the appeal as well. In fact, nearly half of baby boomers using a robo-advisor today say the service is perfect for their life stage. Among all Boomers, 62% agree that robo-advice takes the emotion out of investing, nearly half (49%) say it helps them maintain a diversified portfolio, and 46% trust robo-advisors to provide more transparent financial advice," the Schwab report added.
What's ahead for robo-advisory investment services?
Encouragingly, 90% of robo-advisor users were happy with their service and twice as likely to say managing their investments was "extremely easy" compared to non-users.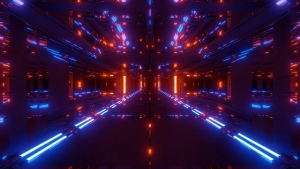 That's not to say there weren't some negatives as 82% believe they got more transparent advice from robo-advisors, 82% trust robo-advisors to not sell them products they don't need and 76% expressed more confidence in robos than other investment options.
Profitability remains a challenge for robo-advisory services although that could improve with bigger user numbers and continuous improvements in the algorithms guiding investors. While some robo-advisory services have closed, that hasn't stopped RBC in Canada from opening up its robo-advisory service to customers with as little as $100 to invest. DBS in Singapore also launched a hybrid human-robo service called DigiPortfolio this week where investors can start with as little as $1000.
Admittedly, the positive data and glowing comments about robo-advisory services are biased in favor of those willing to use new technology to help guide their investments.
The report wrapped up with two final reality checks – 62% of Americans have still never heard of robo-advisors and among those using the service, 30% were not aware they were using robo-advisors.
I'm not sure how that last fact lines up or whether the respondents were pulling the researchers' legs? I mean, 30% are using robo-advisor services and didn't know it? Maybe a quote from humorist Stephen Wright can explain it: "How did a fool and his money get together in the first place?"
The Rise of Robo: Americans' Perspectives and Predictions on the use of Digital Advice report by Charles Schwab is available for free download here.