If you're a typical SMB, one of your biggest challenges is managing B2B accounts receivables (AR) and slow-paying clients, particularly when you offer net 30- to net 60-day terms of payment.

Help in managing AR has been around for a long time with the spectrum ranging from banks, credit card companies, payments intermediaries, and factoring companies on up to collection agencies.
With the evolution of new digital services and technology, you can expect to see a rise in what financial solutions provider MSTS calls "Credit as a ServiceTM" (CaaS).
What is Credit as a Service?
MSTS has developed the technology to remove the friction of B2B purchasing by merging the ease of B2C e-commerce with the more complex needs of B2B buyers and sellers to create painless, efficient B2B transactions.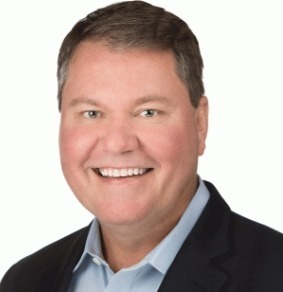 "SaaS completely reimagined the revenue model of B2B service sales in the 2000s, reducing costs, speeding up deployment time, and improving scalability. Credit as a Service has that same potential for the B2B payments market, which has trillions of dollars of untapped value," says MSTS President, Brandon Spear.
Deloitte estimates the US B2B payments market will be worth $23.1 trillion by 2020, made up of small businesses ($4.52 trillion), medium businesses ($4.54 trillion), and large businesses ($14.04 trillion).
B2B e-commerce payments are growing at an average of 10.4% annually, compared to B2B payments at an average of 5.4%. This trend will continue as more and more companies migrate to B2B e-commerce and look as well for growth in their cross-border and other international business.
New digital tools power Credit as a Service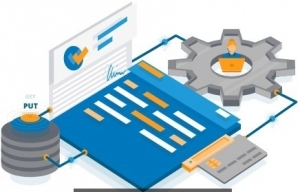 "CaaS can provide powerful value for SMBs. While many still have much of their working capital tied up in loans to customers, CaaS can help provide a more consistent cash flow. Sellers receive payments through MSTS once an invoice is issued to a buyer, allowing for improved revenue forecasting and access to funds. CaaS is a scalable solution that grows alongside sellers and increases their customer's purchasing power, positively impacting their bottom line," Spear says.
Among MSTS's tools and technology enabling CaaS services are:
payments options in 17 global currencies
machine learning and smart integrations that automate payments quickly and accurately apply payments to the correct accounts and invoices
intelligent credit technology that automates and manages the lifetime value of customers
credit applications to purchase in under thirty seconds using MSTS' automatic account setup and smart integration technology
comprehensive data gathering for improved insight and business intelligence.
Credit as a Service is growing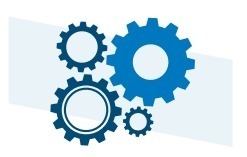 CaaS enables frictionless, seamless payments with easy onboarding and support of more payment options, which translates into improved cash flow. This is critically important as the days sales outstanding (DSO) globally has now reached an average of 37 days, creating a heavy burden on business cash flow, capital requirements, and human resources.
"With CaaS, businesses can accelerate sales growth by as much as 500%," Spear adds.
Clearly, CaaS is growing in popularity with MSTS customers. The company now processes more than $5 billion in transactions annually in 17 global currencies. MSTS handles more than 216,000 invoices monthly for its B2B customers totaling more than $370 million in every industry, including transportation, manufacturing, B2B Retail, and e-commerce.
MSTS has grown from a fleet management service in 1978 into a global "credit as a service" company with a full a suite of applications and services providing businesses with access to innovative payment and credit solutions, sophisticated managed services, and smart technology integrations to power today's global commerce.
Credit as a service feels primed to provide the same B2B benefits as SaaS has in the past two decades and businesses should be the beneficiaries.