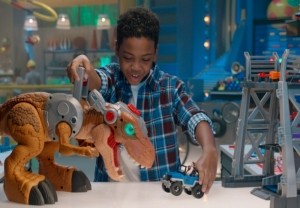 Just in time for holiday and Christmas shopping, Walmart has launched The Walmart Toy Lab where kids can play with the top 20-rated toys on their computer or tablet.
The online children's marketing product feature was developed with interactive video entertainment producer Eko and is part of Walmart's push to expand its share of the lucrative toys market.
Toys "R" Walmart & Amazon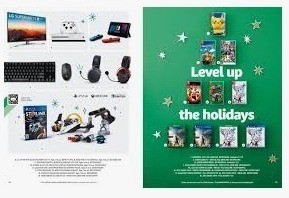 Since the demise of Toys "R" Us Walmart, Amazon, Target and other competitors have focused on capturing a larger share of the $25.5 billion US toys market.
Amazon launched a 60-page print toys catalog last month, aiming to increase its sales of toys online. The retro print catalog was mailed to millions of customers in the US but included high-tech features such as QR codes or the ability to scan photos with the Amazon app and add toys to customer online shopping carts.
Of course, Amazon also published a Kindle version. Though there are no prices in the catalog, consumers can scan or click to check prices.
Walmart's Toy Lab is its response to toys-selling competitors
What's in the Toy Lab?
On the Toy Lab website, kids enter a colorful, fanciful, busy, Willy Wonka type of toy shop with lots of activity in the background and a young host and guide called "Burt."
Using the "Funtroller," Burt helps kids select toys to test and choose to take a closer look, play with their chosen toy, and watch other children play with toys too.
Buttons let kid toy testers navigate, look, play, activate a Fun Cam, and finish testing toys. The red "Don't Push" button provides more interactive fun scenarios and suggestions for kids who don't like playing by the rules.
As they see toys they like, kids can add them to their digital Wish List and Toy Box. The Toy Box keeps track of toy favorites and lets kids share their toy box or wish list with parents or Santa.
So far, the toys include Barbie's Dreamhouse, Hot Wheels Ultimate Garage, Imaginext Jurassic World Jurassic Rex, STEM Jr. Wonder Lab, Harry Potter Wizard Training Wands, LEGO Creator Pirate Roller Coaster.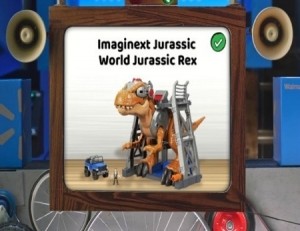 Walmart stores will stock 30% new toys and will feature 40% more toys than last year.
Walmart's Toy Lab is very creatively designed and well produced, providing a fun experience for young children online.
It's an interesting marketing experiment and it will be fascinating to learn how much traffic the site gets and what sales might be attributed to the site.