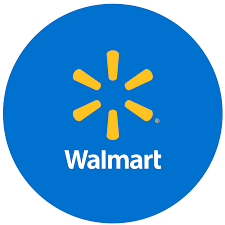 Here's a Walmart e-commerce and payments news roundup to wrap up your week. Despite e-commerce sales up 23% in Q4 2017 and 16% in 2017 overall, analysts were expecting even bigger results from the company's acquisitions and investments in e-commerce.
Walmart is innovating on a number of fronts, including the launch of higher end, private label brands including Allswell; home delivery partnership with Instacart; in-store pickup of online orders; and – wait for it – a BuzzFeed brand of kitchen utensils.
We'll let you chew on that for while you catch up on the latest Walmart e-commerce news.
Walmart's E-commerce Sales Up 23% in Q4 2017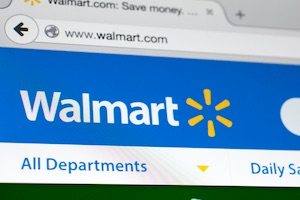 Walmart's e-commerce sales grew 23 percent in the fourth quarter 2017. Despite this, its stock dropped as analysts expected more. For the full year, total e-commerce sales came to $453.5 billion, an increase of 16 percent over 2016 on a non-adjusted basis. Via practicalecommerce.com
Oppenheimer downgrades Walmart because of its slowing online sales growth
Walmart shares will no longer beat the market as investors question the firm's e-commerce prospects, according to one Wall Street firm. Oppenheimer lowered its rating to perform from outperform for Walmart shares, citing the company's slowing online sales growth. Via cnbc.com
With New Private Fashion Brands, Walmart Woos Its Affluent Tech, Grocery Shoppers
Seeking higher margins via higher-priced goods, Walmart is looking to woo more affluent shoppers who buy technology and groceries at the chain but would typically walk past its fashion and beauty aisles. Launching on Walmart.com tomorrow and in stores is Time and Tru for women, plus-size label Terra & Sky, Wonder Nation for kids and also the relaunch of George, which is exclusively for men. Via forbes.com
Walmart adds high-tech tower at Ephrata store for picking up online orders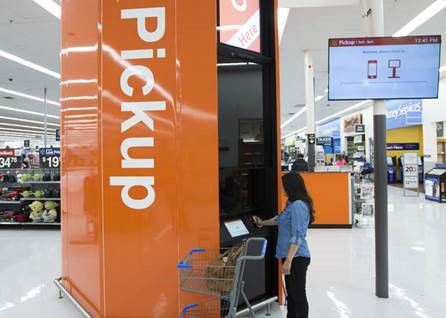 When the item arrives at the local store, an employee loads it into the pickup tower and the customer is notified by email. The customer comes to the store and retrieves the merchandise by scanning a bar code sent to their smartphone. The 16-foot-high orange structure brings the merchandise to the customer in less than a minute, according to Walmart. Via lancasteronline.com
Walmart Launches BuzzFeed-Branded Kitchen Tools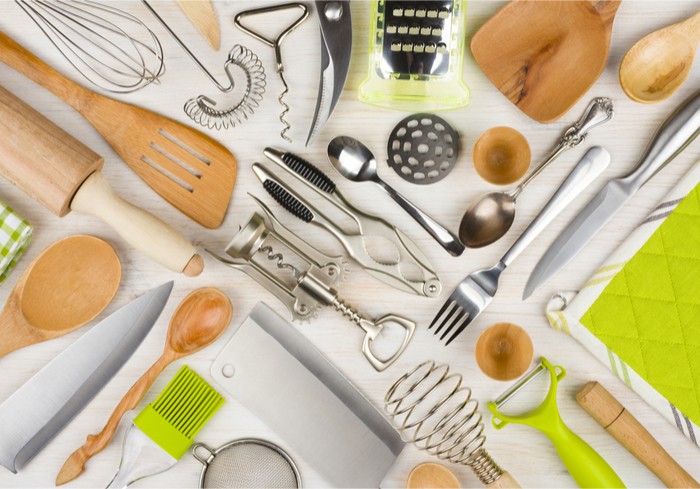 Using BuzzFeed's extensive online reach, Walmart will debut a new line of kitchen tools that carry the website's Tasty brand. The items will be available in the retailer's brick-and-mortar stores and on its e-commerce website, Recode reported. Each time a consumer purchases a product, Epoca will pay BuzzFeed a portion of the wholesale price — likely below 10 percent. The idea behind the line is BuzzFeed can drive consumers into stores, while BuzzFeed will get a cut of the retail sales. Via pymnts.com
Walmart Sam's Club signs grocery delivery deal with Instacart
Sam's Club, a division of Walmart, is partnering with Instacart to offer same-day delivery. It adds yet another major grocer to Instacart's arsenal as it prepares to compete against Amazon and Whole Foods. The new partnership raises questions about the future of Walmart's grocery delivery business and whether it might one day partner with Instacart at large. Via cnbc.com
Walmart is launching upscale online brands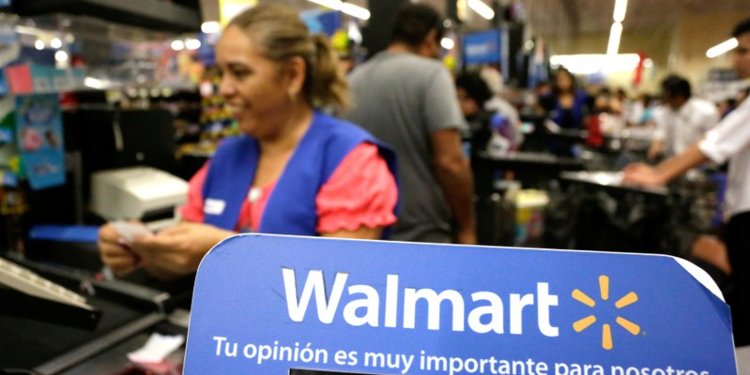 Walmart is launching its own mattress and bedding brand, dubbed Allswell, with its sights set on affluent consumers. These new brands represent a shift in strategy for Walmart, as it looks to be moving away from acquiring e-commerce companies in favor of building brands itself. Walmart has spent billions of dollars acquiring companies like Jet.com, Bonobos, and Modcloth. However, the introduction of Allswell and Co Squared makes it seem like Walmart is looking to develop its own successful brands in order to create more organic e-commerce growth. Via businessinsider.com