Walmart keeps finding new ways to challenge Amazon's dominance of online shopping.
The company announced a new in-store app that gives Walmart store associates and in-store customers access to the entire Walmart.com inventory.
Order, Pay, Pickup or Delivery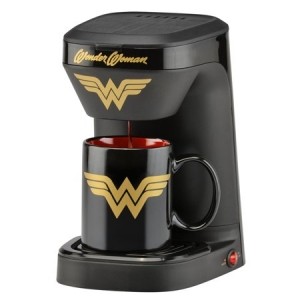 Is your nearby Walmart store sold out of Wonder Woman 1-Cup Coffee Maker or a special shade of lipstick to match your Christmas party dress?
Not a problem. Just grab a sales associate with a handheld device and they can order it for you on the spot, accept payment, and you can choose to have it delivered for pickup in-store or directly to your home.
"The Dotcom Store offers customers even more assortment options than what's on our physical shelves — whether that be different sizes, colors, or varieties," said Tom Ward, Walmart's head of digital and central operations.
The Walmart Dotcom Store will be available at Walmart's 4700 US stores. With that many store locations for pickup and ordering, Amazon can't compete.
Walmart builds bigger e-commerce assets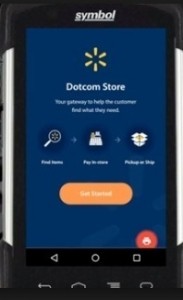 Walmart's Jet.com subsidiary sales have suffered during a repositioning of the product, online Walmart.com sales overall grew more than 23% this year and were up 67% in the week before Thanksgiving, compared to 2017 according to Retail Dive.
As it tests new online ordering, pickup in-store, driverless delivery, and other innovations, it's proving that many channels may be better thought of as just one channel with many moving parts linked by the latest technology.
The Dotcom Store concept will be expanded to include not just Walmart's own products, but those of its entire marketplace partners in the near future.
Amazon will be keeping a close eye on Walmart's growing e-commerce business.