Walmart and Silicon Valley lender Affirm announced plans to offer the 4000-store retailer's customers loans at the point-of-sale (POS) online and in-store at most US Walmart locations.
The companies hope a simple, point-of-sale purchase and POS loan will appeal to consumers tired of excessive credit card fees, penalties and lack of transparency.
Affirm's growth is impressive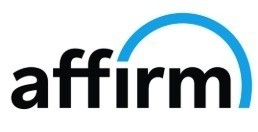 San Francisco-based fintech Affirm already now works with more than 2,000 sellers including Warby Parker, Expedia, The Real Real, Orbitz, Travelocity, Shopify and Wayfair.
Founded in 2012, Affirm has raised more than $720 million in venture capital and according to CrunchBase earns $10 million in revenue annually.
The company's impressive growth is based on a simple customer proposition – loans with no surprises.
Affirm is after consumers who are tired of credit card excesses. On its website it says: "Affirm financing is quick, simple, and transparent – there are no gimmicks like deferred interest, compounding interest, or late fees, so what shoppers see at checkout is exactly what they'll pay."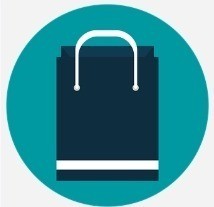 The company calculates risk and loan approvals with its proprietary data science, artificial intelligence and machine learning technologies.
"Walmart serves millions and has become a leader in the retail landscape with its commitment to help shoppers 'save money and live better' which closely mirrors our own mission to 'improve lives' with our products," said Max Levchin, founder and CEO at Affirm. "I'm looking forward to introducing Walmart customers to a modern and innovative way to buy the things they need."
How do POS loans work at Walmart?
The point-of-sale loans at Walmart are very simple. Customers preregister at https://www.affirm.com/shop/walmart to determine eligibility for loans between $150 and $2000 for a wide range of products in store and online, excluding some restricted items like alcohol, tobacco, pharmacy and personal care products, and firearms.
Customers pick their loan amount, select from three, six or 12-month repayment options, and their online application is usually approved in minutes. On approval, a one-time scannable code is issued and redeemable at point-of-sale. Credit scores are not impacted until the loan is utilized.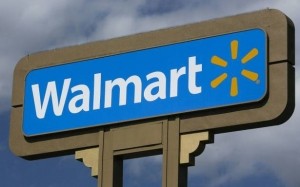 Loans are made by Affirm partner Cross River Bank, a New Jersey State Chartered Commercial Bank and Member FDIC.
"We are focused on providing customers transparent, easy, and convenient ways to pay, and offering Affirm both in stores and online is one way to do that," said Daniel Eckert, Senior Vice President of Walmart Services & Digital Acceleration. "Providing multiple ways to shop and finance select items with no hidden fees is an important way we deliver on our promise to help our customers save money and live better."
Consumer advocates caution that the younger millennial target for these type of loans needs to be aware of the terms and always shop carefully for what they can afford.
The POS loan service is now available in Walmart stores across the US and online soon with the exception of Iowa, West Virginia and Puerto Rico.
There's no question point-of-sale loans are a growing business for retailers and fintech service providers.