Let's face it. Cross-border B2B payments are still at the teething stage.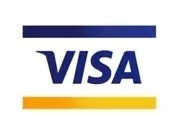 Trillions of dollars move through large decentralized financial networks daily, but the process is slow, complicated, and expensive for banks and their business customers.
Visa B2B Connect aims to ease the pain of cross-border payments for financial institutions in more than 30 markets with plans to expand to 90 markets by the end of the year.
How does it work?
It starts by expediting transactions directly from the originating bank to the beneficiary bank with no intermediaries, reducing transaction times from a week or more to one to two days.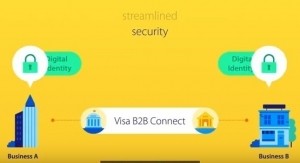 Visa B2B Connect is a non-card-based payment network that enables seamless bank-to-bank cross-border business transactions. "With Visa B2B Connect, we are making commercial payments quicker and simpler, while enhancing transparency and consistency of data," said Kevin Phalen, SVP, global head of Visa Business Solutions.
Security is also enhanced by blockchain or distributed ledger technology to tokenize confidential business information, such as banking details and account numbers, with a unique identifier to facilitate transactions on the network.
"We've built a new high-value cross-border network that our financial institutions can utilize to make their payments around the globe," Phalen said.
Benefits of Visa B2B Connect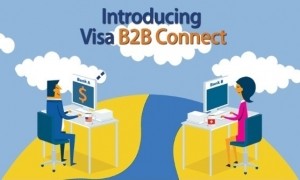 Visa B2B Connect offers the opportunity for banks and their business customers to streamline operations, reduce costs and enable growth through the following benefits:
streamlined payments, more transparency, and reduced complexity
advanced security through distributed ledger technology on a closed, permissioned network using tokenized data
flexible connectivity and adaptability to legacy systems.
global connectivity and scalability.
Visa now connects more than 15,500 financial institutions, processing 65,000 transactions every second in 160+ currencies across more than 200 countries.
The new network is part of Visa's strategy to move beyond a card-only payments network. The end result Visa hopes will be substantial growth in its own business, as well as lower costs and faster cross-border transactions for its financial institution and business customers.
Visuals courtesy of Visa