Adobe is forecasting a record $124 billion in US online sales during the 2018 holiday sales season.
Based on Adobe Analytics data, Adobe says online sales will increase by 14.8%, totaling $124.1 billion, while offline retail spending is expected to increase a modest 2.7%.
Cyber Monday could be the largest online sales day ever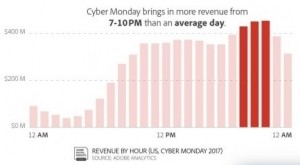 Sales on Cyber Monday alone could hit $7.7 billion, record and up 17.6% over last year.
"Online sales between 7 pm and 10 pm Pacific Time on Cyber Monday are expected to drive more revenue than an average full day in 2018, with conversions hitting the highest rate of the year, 7.3%, during these golden hours of online retail," the report says.
Thanksgiving Day sales will hit $3.3 billion
Thanksgiving Day sales will reach $3.3 billion, an increase of 16.5% compared with 2017.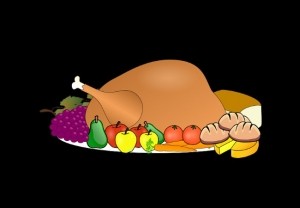 Between Thanksgiving Day and Cyber Monday, shoppers will spend $23.4 billion or 19% of total online holiday sales. With one extra shopping day on the calendar between Thanksgiving and Christmas day, retailers will generate an additional $284 million in sales.
A record 36 days during the shopping season should surpass $2 billion in sales compared to 22 days previously.
Omnichannel retailers should see 28% growth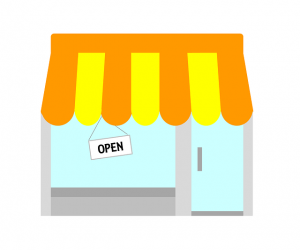 Omnichannel works. Retailers with bricks and mortar and online presence should see a higher conversion of online sales by 28%.
"As online shopping surges with another record-breaking holiday season, the retailers with compelling websites coupled with physical store locations will have the advantage," said John Copeland, head of Marketing and Customer Insights at Adobe. "Many shoppers want to interact with retailers' products and the brand in-store, and the ability to pick up online orders in-store within a matter of hours can't be underestimated."
Buying online and picking up in-store growing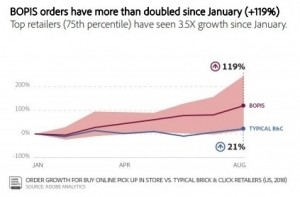 Buying online and picking up items in-store (BOPIS) has grown 119% since January 2018 for all retailers and more than 250 % for large retailers.
48% of consumers said they will browse in-store before buying a product online and that number rises to 58% among millennials.
Best days for deals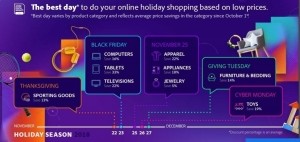 Black Friday is your best bet for deals on electronics with deep discounts expected on tablets (33%), TVs (22%) and computers (16%).
On Sunday, prior to Cyber Monday, expect discounts on apparel (22%), appliances (18%) and jewelry (5%).
Cyber Monday will see the largest discounts on toys (19%), Giving Tuesday for furniture and bedding (14%) and Thanksgiving for sporting goods (13%).
Top-selling products?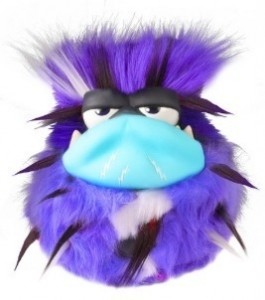 What will be the hottest products for the holidays? Interestingly, Adobe says 1% of SKUs will drive 70% of holiday sales.
Watch for 4K TVs, as well as retro video consoles and games such as Tekken 3, Ridge Racer Type 4 and Final Fantasy VII.
Popular toys are expected to include Fingerlings, Fortnite Monopoly, Grumblies, Hatchimal Hatchibabies, Jurassic World Jeep Wrangler, LEGO Harry Potter Hogwarts Great Hall set, and Pomsies. Santas would be advised to shop early to guarantee selection.
While 32% of consumers already own smart speakers, nearly 50% will own smart speakers by the end of the holiday shopping season and 45% will purchase another.
Mobile sales matter and other online sales surprises
Smartphones will generate 40.3% of online visits and 27.2% of sales, an expected increase of 11.8% over 2017. Retailers should note that shopping cart abandonment on mobile can reach 20% or almost $9 billion. The good news is retailers can increase sales by 7.3% with improvements to mobile checkout.
Tablet sales will be 8.8%, down more than 30% in just four years and totaling 9.6% of all online sales.
Consumers spent 5% more on shipping and returned their purchases 18% more last holiday season compared to the rest of the year.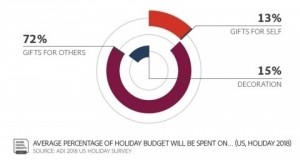 People consistently say about 13% of what they spend during the holidays is on themselves with 15% on decorations and 72% on gifts for others.
17% of consumers say they will place an order for the first-time using voice-activated devices.
More consumers will also stay home on Thanksgiving Day with 60% saying they won't shop in stores on Thanksgiving Day, up from 40% in 2016. The good news is 60% more consumers plan to shop on their smartphones on Thanksgiving Day.

54% of shoppers will buy online while watching TV, 44% in bed, 22% in the bathroom, 11%, while having a face-to-face conversation and 5% during a ceremony such as a wedding.
The best revenue per visit (RPV) will be from consumers buying directly from retailers online at 36%. Search has the second-highest RPV growth at 23%, followed by helper sites like RetailMeNot (15%) and email (8%).
Adobe leverages Adobe Sensei, Adobe's artificial intelligence and machine learning technology, to identify retail insights from trillions of data points that flow through Adobe Analytics and Magento Commerce Cloud, part of Adobe Experience Cloud. Adobe Analytics analyzes one trillion visits to US retail sites, 55 million SKUs and 80 of the largest 100 US web retailers. You can view the complete Adobe holiday predictions report here.