It's Labor Day, so we thought we'd keep things a little lighter than usual here on Payments NEXT.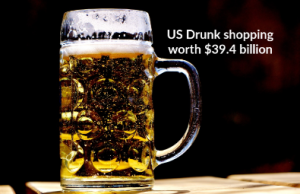 This just in. Americans have got the message about the dangers of drunk driving, but apparently, they missed the memo about drunk shopping. Recent research shows that boozing buyers spent $39.4 billion shopping in 2018 while under the influence in-store and online.
In the latest Drunk Shopping Survey from finder.com, 26% of Americans admit to shopping while drunk. That's 53.4 million shoppers stumbling across their keyboards and swaying through the shopping center trying to buy the latest Show Dogs or Gotti video or a birthday sweater gift for their mother-in-law in Miami.
Billions in drunk online shopping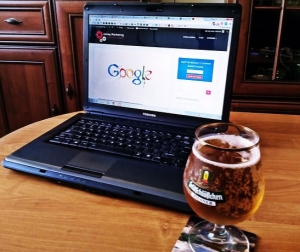 The US Department of Commerce estimates US consumers spent $513.61 billion online in 2018, which represents 11.8% of all retail merchandise purchases (excluding food and auto). That means more than a big proportion of sales on Amazon and your other favorite e-commerce sites may have been racked up by your gin-soaked or Jack Daniels-fueled neighbors.
No wonder the average e-commerce shopping cart abandonment is 75%. One-quarter of online shoppers probably can't type in the correct credit card number because of their boozing.
Average drunk shopper spend is $736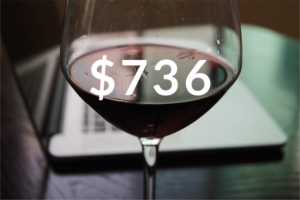 The drunk shopping problem is not going away anytime soon.
Finder.com's study conducted in January 2017 revealed the average American spent $206 per year on items while under the influence. That more than doubled to $447.57 per person in 2018, up 117.3%. By 2019, the average jumped another 64.4% to $736, according to the latest research data.
Drunk shopping women vs men
Gender is a factor, and it appears drunk shopping is more a guys' problem. Of those who admit making drunk purchases, 44% are women and 56% are men.
The report gives us further insight into the gender differences in drunk shopping:
"The top purchase for women under the influence is food, with 57.65% saying they'd bought a meal after a drink. Closely following is the 52.04% of women who say they'd bought shoes or clothing and 27.04% who said they drunkenly spent on gambling.

The top two purchases for men are also food (48.55%) and shoes and clothing (37.70%). However, the sexes divide on their third favorite drunk purchase, with men choosing cigarettes as their drunk buy of choice (34.19%)."
Millennials spent the most on drunk purchases in the past year, averaging $1,047 – more than double that of baby boomers ($466) and Gen Xers ($469). What's up with that?
Ironically, millennials spent the least on alcohol. Of the generations, Gen Xers (59.7%) are more likely to consume alcohol regularly than boomers (57%) and millennials (53.8%).
What are boozers buying?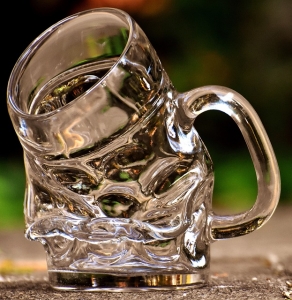 Predictably, food is the most popular item purchased by swaying shoppers. I mean, when you're partying and you get the munchies, who you gonna call? Most likely, that's Uber Eats, DoorDash, Grubhub, or Skip the Dishes.
"It may be little surprise that food is our most common drunk purchase, with 52.06% of drunk shoppers admitting to buying a bite. Food is followed by shoes and clothing (43.22%) and cigarettes (30.26%)," the report said.
These party purchases are followed up by gambling (28.5%), DVDs/movies (23.2%), tech products (18.1%), furniture (15.1%), a vacation (14.5%), and something for your pet or parrot (12.4%).
Drunk Shopper Stories
The best part about drunk shopper research is the wayward purchase stories that surface on the internet. Some are jaw-dropping and dare I say intoxicatingly funny. So, pull up a chair and a long weekend non-alcoholic lemonade or iced tea while I recount some of the best, most-sobering, drunk shopping stories across the web.
A pig, a peacock, and a wild salamander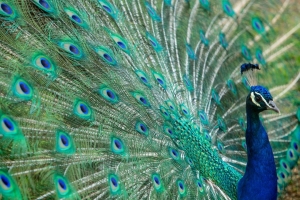 No, this is not another "walked into a bar" joke.
On Alibaba's 2018 Singles Day shopping frenzy last year, one Chinese consumer got way more than he bargained for according to his post on WeChat.
"The man attached screenshots of the "extremely adorable Thai mini pig" which cost him 278 yuan ($40), the live blue peacock that came up to 390 yuan (about $56) after adding shipping fees, and the wild salamander weighing between 2.8 to 3.2 kilograms that cost 288 yuan (about $41)," the South China Morning Post reported.
Shopping drunk on the world's largest online store Taobao as well as JD.com, the man thought he had bought two sets of clothes, only to discover his other purchases would be delivered soon. I don't think I'll have one of whatever he was having.
I guess it could've been worse, like the 21-year-old Shaanxi, China woman who purchased a venomous krait snake, which bit her when she opened the box, causing her death. Apparently, live animal deliveries are still okay in China so it makes you feel lucky to live in the burbs, don't it?
Drunk, couple buys hotel in Sri Lanka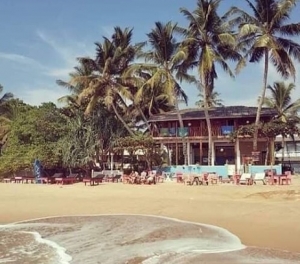 A honeymooning British couple in Sri Lanka really tied one on. According to the Mirror, honeymooners Gina Lyons, 33, and Mark Lee, 35, from London, got so drunk on the first night of their honeymoon, they decided to buy a three-year lease for $39,576 at the beachside hotel they were staying at.
Apparently, that's what you get for drinking 12 glasses of rum with the guests, staff, and bartender at your Sri Lanka resort. After another $15,000 in legal fees and renovations with the help of friends, the lucky couple reopened the renamed 'Lucky Beach Tangalle' in early 2019.
A room at the seven-room hotel, which also features a bar and restaurant, currently goes for just $15-$20 per night and has a very respectable 4.5 rating on Trip Advisor. No mention of an internet connection for online shopping.
Lyons and Lee say their future business decisions will be made sober.
Wrong-way taxi ride costs bigly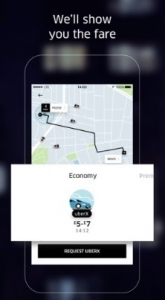 Back home in the US, Philadelphia resident Kenny Bachman was visiting and partying with friends in West Virginia. After a long night of partying, he did the responsible thing, hailing Uber for a ride home.
Problem is, he punched in his home address into the Uber app while drunk. Bachman poured himself into the cab and promptly fell asleep while the driver set out on the 300-mile journey from Morgantown, West Virginia to Philadelphia.
Two hours into the trip, he woke up and the driver told him they were en route to his home as instructed by the app. Realizing it was cheaper to finish the ride, Bachman ended up with a $1,635.93 Uber bill, which he reluctantly paid. The bill included toll fines by the Uber driver who didn't have the change to pay for tolls on the trip.
Nonetheless, Bachman gave the driver a five-star rating, while challenging Uber on the bill according to a report in Insider. I'm starting to see an opportunity for a drunk shopping app that I know would get venture capital financing.
A parrot purchase?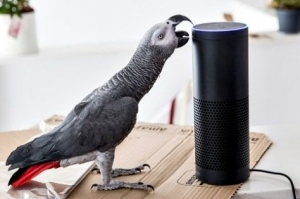 We told you the payments business is never boring, but a parrot purchasing using Alexa? This is where you expect British comedian John Cleese to enter the room, but the story is true, according to another fab investigative report in the Mirror.
Greenwich, UK resident Corienne Pretorius was mystified when a $12 order for a set of old gift boxes from Amazon arrived at her home. After her civil engineer husband and eight-year-old son denied placing the order, there was only one other possible culprit – Buddy, the family's African Grey Parrot.
Pretorius says the cheeky parent often mimics her voice and must have somehow used her Echo speaker to place an order. She said her family uses the Echo for listening to music and making lists, but she has never ordered anything with the device.
That Alexa – always listening!
"If I'm in the room, he won't say anything because he's listening and then when I leave, he talks in my voice. He is hilarious – we have a cat and he mimics the cat too, he's such an attention seeker. With me, he never speaks when I'm in the room because he is listening intently and trying to pick up what I have to say," she told the Mirror about Buddy.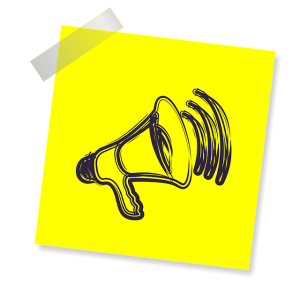 You'd think Buddy would have ordered some birdseed rather than gift boxes.
You've read our posts before about voice shopping and how easy it is. I'm imagining the new Christmas ad campaign for the Amazon Echo – "So easy, even a parrot can do it!" The cautionary message is beware of parrots purchasing by voice shopping.
Kids with credit cards another danger for online shopping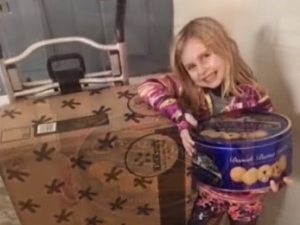 While this doesn't necessarily qualify as drunk shopping, ever since the movie Home Alone, kids with credit cards have presented a danger for dads and online retailers.
An eight-year-old Texas girl voice-ordered a $180 dollhouse and 4 pounds of cookies from Amazon using her family's Echo speaker. Mom said her daughter loves talking to Alexa and the voice log showed she had said, "Alexa, can you play dollhouse with me and get me a dollhouse?"
The family has since activated a four-digit security code for online ordering and if you have parrots or children in the house, it may be wise to do the same. One final note, the TV station airing the story reported that several viewers complained that the TV story audio activated their home Echo devices. Seems like there's still some work to do on voice shopping.
We think there's more investigation needed by our editorial team to see if the problem of drunk online shopping is bigger than it may appear. Stay tuned for our next update around Black Friday.
You can read the finder.com report on drunk shopping here. That's our Labor Day payments report, and we hope you enjoyed it! We return to our regular global payments news reports tomorrow.