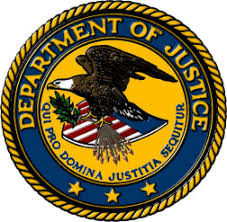 The US Department of Justice shut down an online group of cyber criminals responsible for more than $530 million in online fraud.
Thirty-six members of the group, known as the "Infraud Organization", were indicted and thirteen arrested by law enforcement officials in six countries.
Cyber criminal ring operated since 2010
The DOJ indictment says the group's cybercrime activity included "money laundering; trafficking in stolen means of identification; trafficking in, production and use of counterfeit identification; identity theft; trafficking in, production and use of unauthorized and counterfeit access devices; bank fraud; and wire fraud, as well as services associated with all of the above."
The Infraud Organization was created by 34-year-old Ukrainian Svyatoslav Bondarenko aka "Obnon," aka "Rector," aka "Helkern."
The group had a flair for marketing, using the slogan, "In Fraud We Trust" for carding – purchasing retail items with counterfeit or stolen credit card information on the Internet.
Some of online pseudonyms for the criminals were also ironic, including Goldjunge, DrOsama, Pizza, Eclessiastes, Aimless88, MovieStar, Cashmoneyinc and Tony Montana.
Global scale crime online
The indictment shows the scale of the criminal operations:
"Today's indictment and arrests mark one of the largest cyberfraud enterprise prosecutions ever undertaken by the Department of Justice," said Acting Assistant Attorney General John P Cronan.  "As alleged in the indictment, Infraud operated like a business to facilitate cyberfraud on a global scale.  Its members allegedly caused more than $530 million in actual losses to consumers, businesses, and financial institutions alike—and it is alleged that the losses they intended to cause amounted to more than $2.2 billion.  The Department of Justice refuses to allow these cybercriminals to use the perceived anonymity of the Internet as a shield for their crimes.  We are committed to working closely with our international counterparts to identify, investigate, and bring to justice the perpetrators of these crimes, wherever in the world they operate."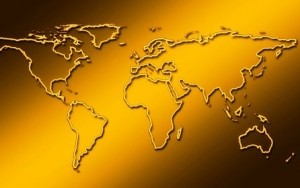 A Las Vegas grand jury alleged the racketeering conspiracy and other crimes and federal, state, local, and international law enforcement authorities arrested 13 defendants from the United States and six countries: Australia, the UK, France, Italy, Kosovo and Serbia.
Criminals charged also resided in Pakistan, Bangladesh, Ivory Coast, Egypt, Ukraine, Moldova, Russia, Canada and the US states of California and New York,
The majority of the cyber criminals remain at large.
You can read the DOJ indictment here.